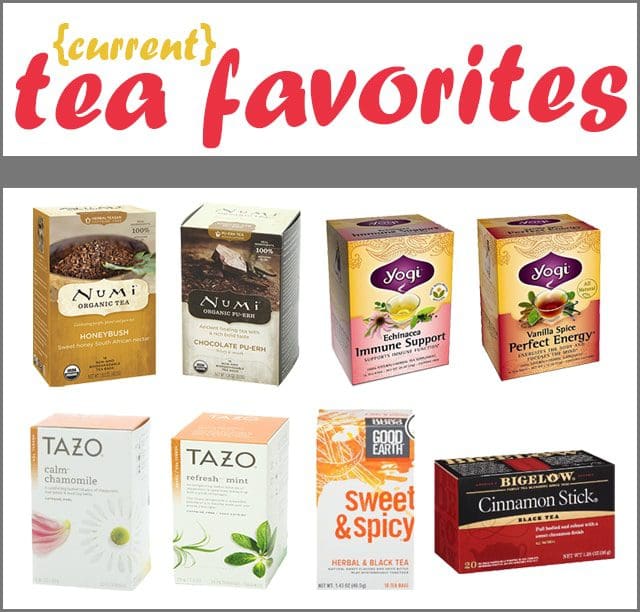 A couple of months ago, I shared my new-found love of tea, especially as the nursing mom of a new baby.
Today, I thought I'd share a few of my favorite teas with you.
I've been buying a lot of my teas on Amazon because I save an extra 20% with my Amazon Prime + Subscribe & Save discount. I can often find single boxes, although I'll buy the bigger packs of my very favorite flavors, and I try to buy loose leaf whenever possible.
That said, my absolute favorite Amazon buy is this Numi sampler because it's a great way to try a variety of Numi flavors at a great price. I get a new one every couple of months just because there are so many great flavors in one place!
And here are my current favorite flavors:
This herbal tea is caffeine free with a natural honey/nectar flavor that I love in the evenings.
Yes, CHOCOLATE tea, need I say more? This is really my all-time favorite tea. The chocolate flavor definitely comes through in the tea, but it's not sickeningly sweet or rich. I add a couple of drops of stevia and a splash of unsweetened vanilla almond milk for the perfect afternoon pick-me-up. It's really good!
Although I'm careful not to overdo herbs while I'm nursing, I have been drinking a cup of this a day as I fight a cold this week, and it's not only packed full of good stuff but really tasty too.
I honestly didn't love this tea at first, but it grew on me as I kept drinking it, and when I ran out and couldn't find a new box at the store, I found myself really craving it. If anything, I would love a stronger vanilla flavor, but this is my go-to tea these days, and not just because it promises me energy!
The other day I accidentally got a full caffeinated latte instead of a decaf and someone recommended I drink chamomile tea to counteract the caffeine. I happened to have a couple packets of this chamomile in my tea box that I hadn't tried yet, and I was immediately hooked. I've been drinking a cup before bed every night, and I need to replenish my stash because I look forward to that cup all day.
Another one of my favorite herbal teas is the Tazo Refresh, which is made from spearmint and peppermint leaves. It's strong minty flavor is crisp, cool and refreshing, and it really does make me feel more energetic and focused even when I'm avoiding caffeine.
I might have overdone this one because I find myself reaching for it a little less often right now, but Sweet &  Spicy is such a great flavored tea — with a little bit of sweet and a little bit of spice — that I think it will always be a staple for me.
I love all things cinnamon, and the Bigelow Cinnamon Stick tea is just a simple, flavorful cinnamon tea. This is definitely another of my staples!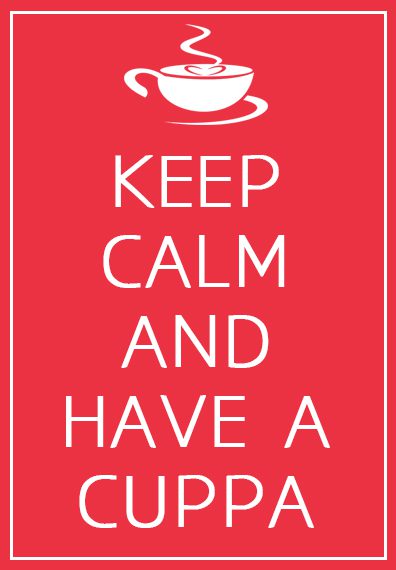 What is your favorite flavored tea?

Mandi Ehman is the blogger behind Life Your Way. She and her husband have four beautiful girls plus one baby boy, and together they live, work and homeschool on a little slice of heaven in wild, wonderful West Virginia. Mandi loves coffee, chocolate, easy meals, beautiful things and minimalist spaces.