The following post is from Lisa of The Pennington Point: 10 Affordable Ways to Add BIG Decor to Your Home
Since our family has always been on a tight budget, there has never been much money for home decor.  Through the years, I scrapped and taught myself to redo junk and paint anything that wasn't breathing. In the early 90s, there was one weak moment when I considered sponge painting the dog.
After a while, I began to notice that I had a lot of small things sitting around the house: nicknacks, dishes, and pretty little figurines.  Even though many of these were special to me, they made my home look cluttered and cheap.
I realized I needed to get rid of most of the small things and add BIG things to my accessories to make the house seem rich and established. Here are 10 frugal ways to add "BIG" to your home.
1. A HUGE Clock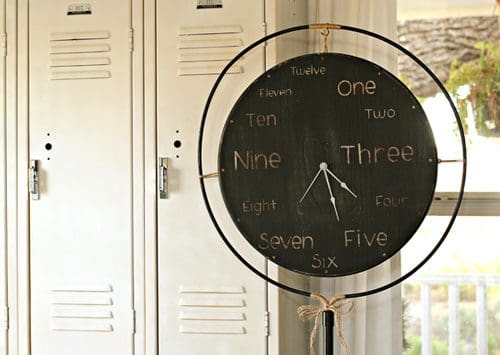 Big clocks are easy to find but often out of my price range.  I made this one with an old birdcage stand and some simple parts from the craft store.
2. An OVER-SIZED Frame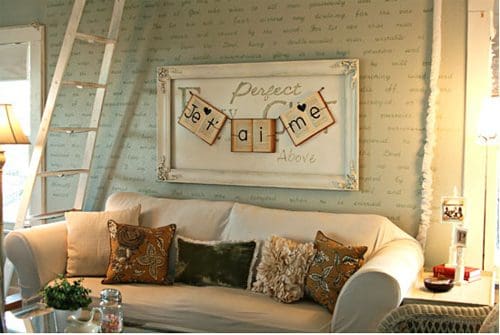 A large frame is great for unifying smaller things.  I love to change out what hangs in the middle of this big frame over my sofa.  I can change it seasonally, and it's inexpensive.
3. ENORMOUS Words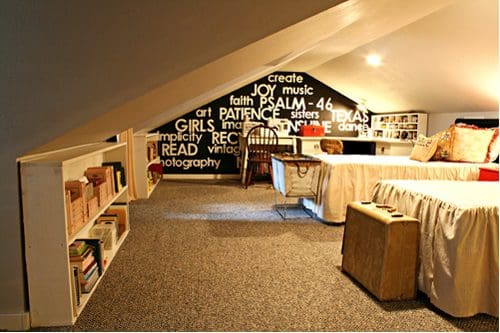 Painting the end wall of my girls' attic bedroom was a completely free way to add drama and largeness to their small room.
4. A GIANT Vase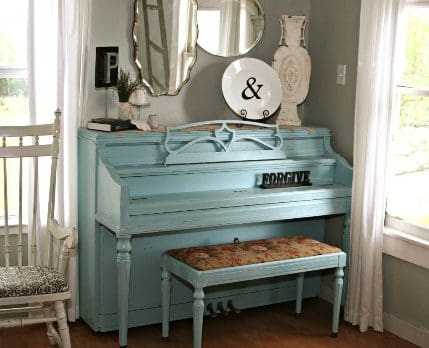 Sure, flowers are great, but how about an extra large vase to add that wow factor?!  I love this white vase on the top of my piano.  With or without flowers, it makes me happy.
5. A GRAND Mirror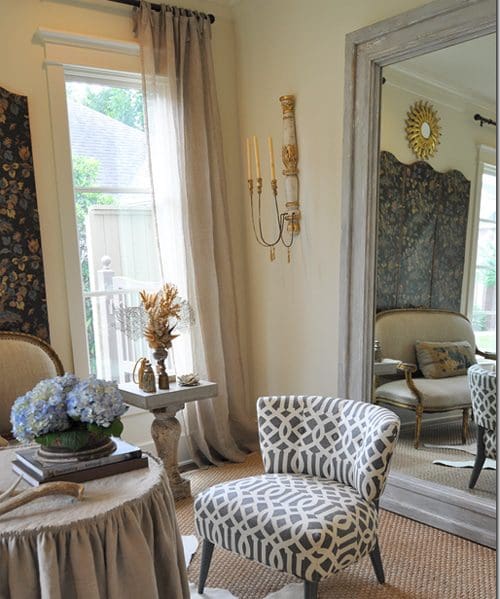 I know it's been around for a while, but nothing beats a wall-sized mirror leaning against a wall.  I look for flea market frames and take that to a glass company and have a mirror cut to fit.  It adds style and glamor without breaking the bank.
6. GREAT BIG Books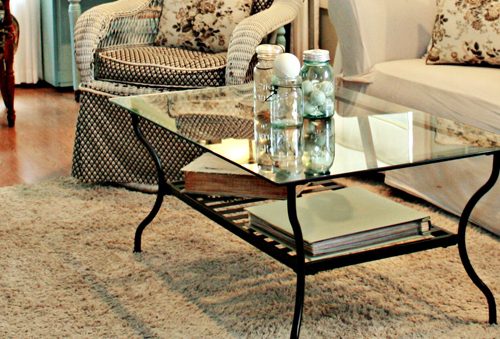 We love books.  Instead of a stack of small books.  If you can't find a book that fits your style, why not recover one in brown paper or paint it to match the room?!  Then just plop it on the coffee table (or, in my case, under the coffee table!) and see who looks inside.
7. JUMBO Letters
One jumbo letter can make all the difference in a room.  I painted this "B" in my friend Becky's potting shed, giving the place personality at no cost.
8. SIZABLE Toys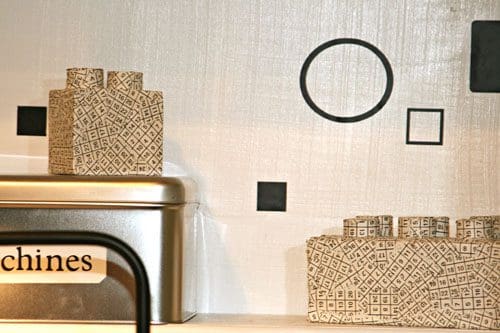 When I built a Lego shelf for my boys, I knew I needed to add something big to contract with the toys.  It doesn't get much smaller than Legos!  So, I took leftover wood and old book pages and made giant Legos for the shelf.  Everyone loves it!  You could also enlarge paper airplanes, balls, paper dolls, train tracks, and tons of toys!
9. HEAVY-DUTY Wall Hanging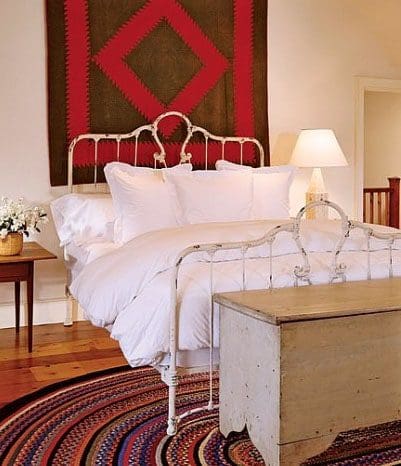 If you need to anchor a space, why not find a piece of fabric you love, a quilt, or tapestry and hang it right on the wall?!  It can really warm up a space and cost next to nothing.
10. MASSIVE Pillows
There's no easier way to change up a room than swapping out the pillows.  The next time you're wanting to get some new pillows, consider getting a couple of really, really big ones to make a fun statement.  I made this huge one from an old grain sack….easy peasy.
Using large items in your home grounds the room and gives it a sense of richness.  I'll bet you can find a spot where something BIG would add the perfect decor touch to the room!
Do you ever use oversized decor in your home?

Lisa winds through her little Texas farmhouse every night, tucking in her nine homeschooled children and turning off lights. Then she scans the rooms & makes a mental list of what she wants to rearrange, restore or paint. Her husband of 26 years hangs on for the ride while she blogs about it over at The Pennington Point.