There are many reasons why people prefer gold or silver rings for their weddings, but here's the catch have you ever heard of tungsten rings? Tungsten rings are popular because they're sturdy and made to last, making them perfect as wedding bands that you can wear every day. 
They are also highly scratch-resistant and won't turn your finger green like some other metals. They are an especially popular choice for men who work with their hands regularly or don't want to spend time polishing their rings all the time to keep it looking nice. Here are ten reasons you should get this ring for your wedding:
They are Affordable
It's important to save money when getting married because it can get expensive with the wedding costs. For example, as of June 2014, it costs about $32000 on average for a US wedding. 
At the same time, you don't want to have a low-quality ring that will be dull or turn your finger green; this will make you miserable. Luckily tungsten rings are more affordable than gold rings and will cost about half as much. 
Unlike precious metals like gold or platinum, which are heavy and shiny but often hard to match in jewelry styles, tungsten is scratch resistant, so you can change your style or fashion without worrying about damaging your ring.
They are Durable
Choosing a material that can withstand everyday life's wear and tear is crucial. Tungsten rings are perfect because they are ten times harder than gold and five times harder than titanium. 
They also have similar properties to ceramics, making them scratch-resistant, so your ring will look nice forever, no matter what. This makes tungsten rings the perfect choice for couples looking for an attractive ring that can last through the years.
They are Fashionable
Tungsten rings offer more fashion-forward options, including edgy and modern styles. Furthermore, many tungsten rings will outlast your marriage. Most jewelry will be worn down in time, but the materials used to create tungsten rings are virtually indestructible. Additionally, they are hypoallergenic and won't irritate the skin like some of the cheaper metals on the market.
They Look Amazing
It's hard to beat the classic look of an elegant platinum ring, but sometimes you want something that is both fashionable and affordable. If you're on the hunt for an understated and sophisticated choice, many beautiful tungsten rings on the market make perfect options for your big day.
In addition to being incredibly durable, tungsten rings will never fade, so they'll always stay looking brand new. They come in various colors and are usually priced at just over $100, so you can get one without worrying about spending an arm and a leg. 
And finally, the best reason to get one? It will last forever, while those cheaper options can break easily or wear down due to repeated wearing.
They Are Versatile
Tungsten rings can be sleek and traditional, so you don't have to feel like you have to be one or the other. The material is durable and can last a lifetime, so if your relationship doesn't last as long as you hope it will, your ring will always be there waiting. 
Tungsten rings are also extremely stylish! From the comfort of your own home, it's easy to find something that fits your style and budget.
They Can Last Forever
Tungsten rings are perfect because they can last forever! They are scratch-resistant, so you don't have to worry about them getting dirty or even cutting your finger if the ring gets caught on something. Moreover, the tungsten carbide from which it is made is almost impossible to break. If you have kids who like to run off with things, chances are high that their grab will be futile in snatching up your ring. 
Furthermore, unlike other metal bands where the metal might get bent out of shape over time due to continuous wear and tear, this type of band will only develop a shiny finish as it endures years of use.
You can Engrave Them
Tungsten rings can be engraved and are less likely to scratch or discolor. When it comes to tungsten wedding bands, it is also possible to engrave them. Engraving your ring means that you can customize your ring with something unique or sentimental. These personalized rings also make great gifts!
Custom Options Are Available To Fit Your Style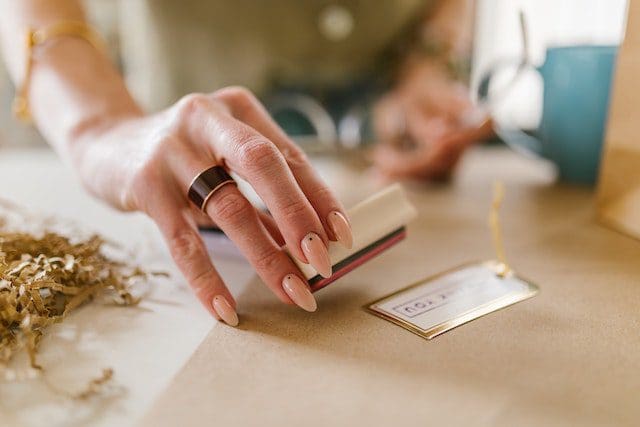 Tungsten is known to be the best option in jewelry. It has strength, durability, and shine. Tungsten rings are scratch resistant with a very low risk of corrosion, making them virtually maintenance-free. 
Plus, tungsten rings can last forever! Additionally, if you break your ring (god forbid), it will not shatter into pieces like other metals, so you can easily repair it or have it resized at any jeweler near you. 
Highly Rated Online Stores Offer Them At Discounted Prices
If you're the type who never wanted to wear another ring again, it might be time to invest in a tungsten ring. It's durable, scratch-resistant, and beautiful. More importantly, it symbolizes your commitment. All you need is $75 and 10 minutes of your time to purchase one at an online store. 
Then all you need is $100 more if you want to engrave it on the inside. In either case, the tungsten rings will arrive by mail in two weeks with free shipping and no return policy so that once they are yours, they are yours!
And There Are So Many Styles To Choose From!
Not all metals are created equal, which is why tungsten rings are becoming more and more popular. They're scratch-resistant, so even if you don't take the time to remove your ring when cooking or doing yard work, it will still look brand new! 
Some rings might be too small, or you might not like how they look on your finger. With tungsten bands, you can get any size and any design you want because most of them come in different widths and thicknesses.
Conclusion
Tungsten rings are a beautiful, unrivaled symbol of everlasting commitment. With their scratch-resistant surface and wide range of styles and colors, they have become one of the most popular choices among couples. Whether you're buying your wedding ring or something to show off your love for your significant other, we hope this blog post helps you understand why tungsten rings are so great!
Featured Photo by Zoriana Stakhniv on Unsplash