Buying a new air conditioner can be rather tricky, but the process becomes twice as problematic if you are a first-timer. As such, it's only essential to conduct thorough market research first before you buy a new AC. 
Investing in a new air conditioner can be the best decision for residents residing in hotter regions. According to Toronto Air Conditioner Repair Services, if your HVAC is broken, it is good to have it fixed during the cold season to beat the summer rush. Also, a regular AC systems service minimizes issues that affect its operation and extends its lifespan.
However, buying a new AC system for a home or business setup will require some attention. Even with no HVAC expert, it's best to assess your unit to know whether some repair options are necessary.
After all, a repair can help you save more money and extend your AC system's life. However, a new replacement is ideal if your AC system is broken beyond repair. Most people would make common errors that you should avoid at all costs during the buying process.
Here are four mistakes you should avoid: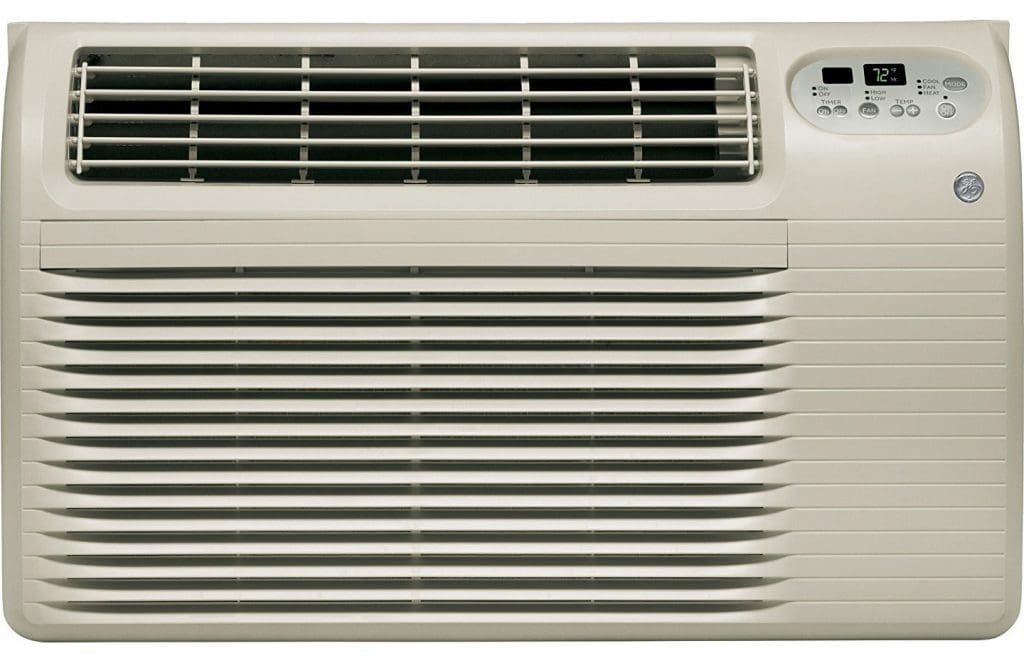 1. Purchasing the Wrong Sized HVAC Unit
Size is among the main factors to consider when buying an AC system. Buying the right unit size is a significant step during installation since it will affect its performance, comfort, or efficiency.
Purchasing an oversized AC unit will only translate to an increase in operating costs. This is among the common mistakes people make when buying AC units, resulting in increased spending and eventually not optimizing their comfort.
On the other hand, buying a small-sized AC unit that is too small for your space should also be avoided as it means the cooling down process becomes ineffective. The system can even break down earlier than expected, resulting in further loss.
For this, you want to inquire with your HVAC contractor regarding the right size for your AC system to buy. Alternatively, go with your contractor to the shop to help you select the proper AC unit. The contractor should perform a detailed cooling or AC size assessment depending on your house's size and the number of available windows.
2. Working with an Incompetent Contractor
Employing a contractor who charges lower rates may result in ineffective AC units. Incompetent contractors are also associated with the wrong setup, which could leave your HVAC high and dry due to inefficient energy costs and frequent repairs.
A contractor's qualifications are an aspect worth checking out before getting a new AC system for your home. By assessing the contractor's capabilities, you can ensure that your AC unit is safe and has met the construction standards.
Before installation, choosing a highly experienced firm to set up HVAC units and maintain them is best. Reviews and comments from past clients will help you learn more about the contractor's qualifications. You can learn from the past comments and reviews about the contractor's reputation and whether they fully satisfy their clients.
3. Prioritizing on Prices
Even if you don't want to spend more when buying a new air conditioner, it is essential to understand its effectiveness.
Paying attention to the best deals in the market may sound like a fantastic deal, but it can end in disappointment in case the device fails after a short period. This calls for attention and lots of caution when getting a unit's details right before shopping. Checking on quality should also be prioritized, even if you check on suppliers whose rates are affordable and within your budget.
Thinking about rates first is a common mistake most clients make when buying a new HVAC unit. In most instances, the AC system's low rates may not translate to high quality, as many may think. As the saying goes, "cheap is always expensive," and buying a device that will need a regular checkup can result in high spending in the future.
According to recent studies, an AC unit with high efficiency will go for an additional $800, which saves more on your energy expenses.
4. Ignoring More Quotes
Quotes play a massive role in building the seller's trust and confidence that the products sold are of high value. When buying any product in a rush, one is likely to consider only one quote. This may not be the best option, especially when purchasing a new air conditioner unit.
In most instances, contractors in the market looking to make a profit may present only a limited list of options. They make assumptions that you are a newbie in the market, and you won't realize that there are more options available in the market until it's too late. This is why getting more than one estimate from various contractors is good.
If necessary, it is good to have the quotes jotted down, including warranty, installation assurance, payment means, or the time frame information.
Despite getting the best AC systems for your home or finding the best seller in the market, it is good to have more estimates. Basically, at least three quotes will help ensure that you can get the best unit with your budget. 
Essential Features of Furnaces
Contrary to AC units, furnaces are devices that are primarily used for heating a whole building. Some of the main features you should watch out for are as follows:
Variable-Speed Blower – 

This is for regulating the rate at which air is delivered, especially if less heat is required.

Efficiency Rating – 

The cost of operating any furnace depends on the efficiency rating. Running a higher-efficiency furnace is costly compared to a lower-efficiency furnace.

Variable Heat Output – 

Integrating variable heat output with the variable-speed blower improves efficiency and comfort.

Air Filtration – 

It's mostly designed for trapping dust that may penetrate the heating system.

Type of Fuel – 

The fuel for operating any furnace mostly originates from natural gas, electricity, or oil.
Conclusion
Avoiding the mistakes mentioned above when purchasing a new air conditioner will help you make a well-informed decision when looking for your space's best AC system. Do take note of these the next time you decide to replace your faulty AC or buy a new one.
Featured Image by pixy.org