From campfires to at-home grills, a pie iron is a classic kitchen must-have for any foodie. These simple yet effective cast iron pans are an excellent addition to any fireside event; even the kids can use them!
What's the deal with pie irons? 
These handy pans are made out of cast iron (like the one at Unocasa); they cook food evenly as the heat disperses evenly across the surface. Pie irons are used over an open flame or at home on the stovetop. 
Often used while camping, these pans make it easy to cook pies and be used as stand-alone pans. Most pudgy pie makers double up as a grill surface for meat or breakfasts. 
 Here are some tasty pie iron recipes to try at the next cookout!
Something sweet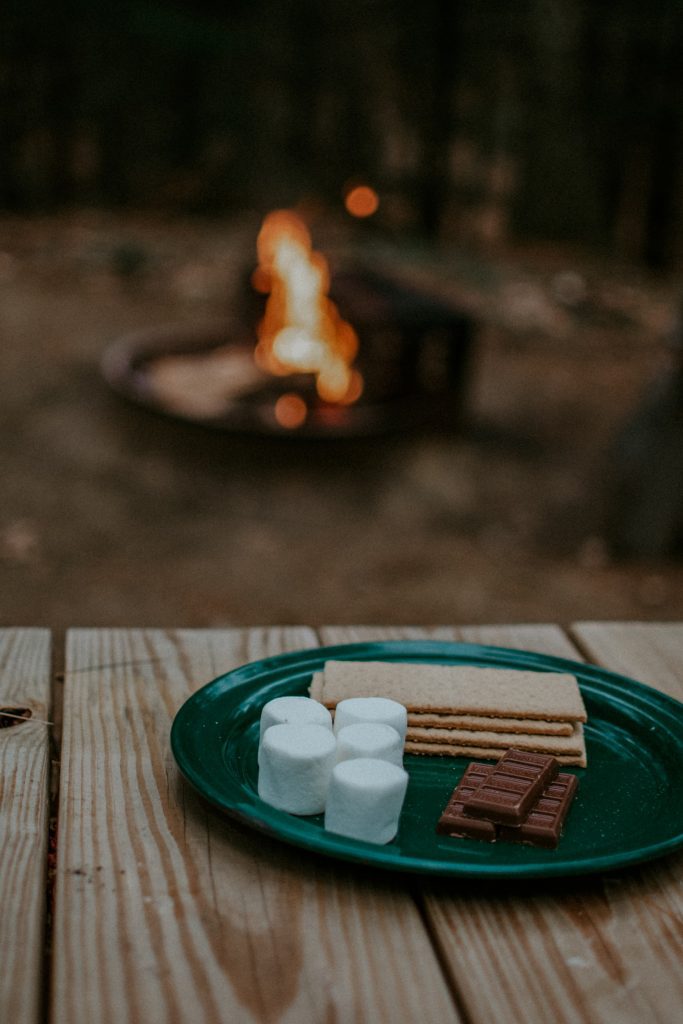 S'more pudgy pie
This dessert classic is perfect for at home or camping trip treats. 
Ingredients: 
2 slices of cinnamon and raisin bread

1/2 crushed graham cracker

2 tbsp 

marshmallow fluff

 / 1/2 cup mini marshmallows 

6 blocks of chocolate
Method:
Grease a pie iron thoroughly, placing one slice of bread on the pan, spread marshmallow fluff on the bread. Sprinkle crushed graham cracker crumbs over. Distribute the chocolate blocks evenly before topping with the 2nd slice of bread. Close the pie iron. 
Cook over the campfire for 1 – 2 minutes until golden brown, turning occasionally. Check to see if the chocolate has melted. Slice the s'more in half and serve while hot. 
Campfire fruit pie
A fun campfire cooking classic. Perfect for breakfast sandwiches or as a snack. 
Ingredients:
Slices of bread (Optional: use slices of 

cinnamon bread

)

Cinnamon and sugar mixture

Seasonal fruit: blueberries, strawberries, peaches, raspberries, apple slices 
Method:
Coat the pie iron with a light coating of nonstick cooking spray. Place a slice of bread in the iron, press it down slightly. 
In a mixing bowl, add the fruit and cinnamon-sugar mixture. Lightly toss the fruit to coat thoroughly with sugar. Spoon the mixture onto the bread, folding the slice closed and closing the pie iron. Slice any bread off that hangs over the edges; these will burn if not trimmed. Place the iron in the coals on the hottest spot in the fire. Toast the bread here for 2 – 3 minutes. The pie will be golden brown; allow to cool for a few minutes before enjoying!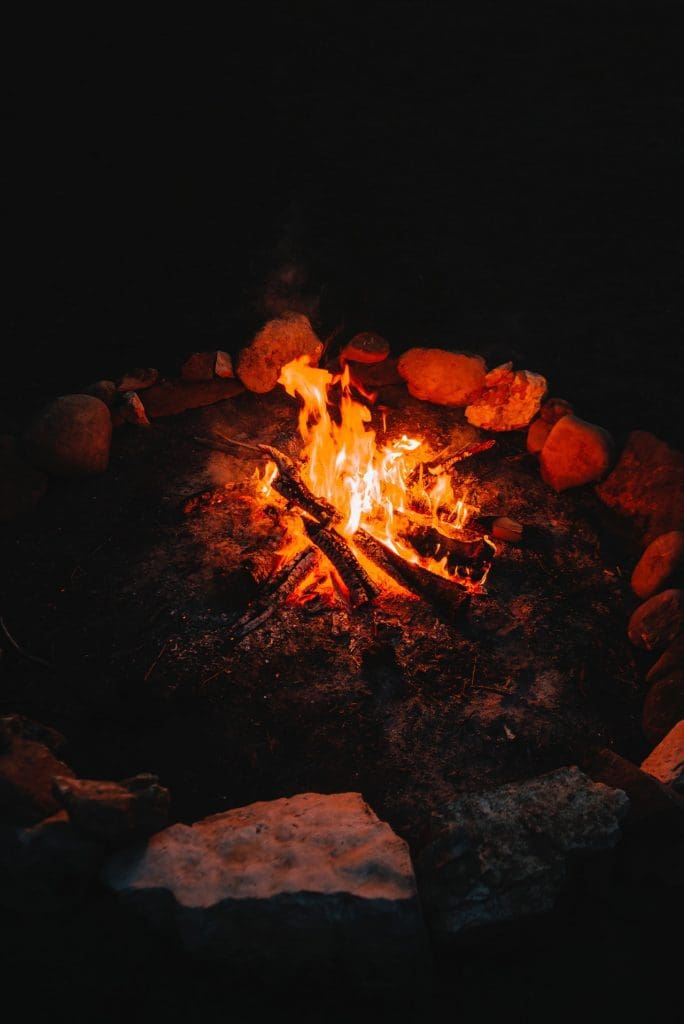 Something savory 
Pepperoni pizza pie
Campfire pizzas that are easy and taste great! 
Ingredients:
Pre-made pizza base 

1/2 cup of pasta sauce/tomato base

1 cup of grated mozzarella 

1 cup of pepperoni slices 

1 medium onion sliced and carmelized 

1/2 cup black olives

Butter to grease the pie iron or cooking spray

Salt and pepper to taste
Method: 
Roll out the pizza base and cut to the pie iron size—two pizza base pieces per pizza. Place one base on a greased pie iron, spread pasta sauce over the base. Add grated mozzarella, pepperoni slices, onions, and olives on top. Season with salt and pepper. Top with the second pizza base. Close the pie iron and place into the fire or heat, cook on each side for 5 minutes each. 
The pies should be golden brown on each side. Allow the pie to cool a bit before enjoying. 
Chicken pot pie
A recipe worth keeping for your next cookout. 
Ingredients:
6oz frozen green beans, carrots, and peas, defrost before using in the pie filling

One medium onion, finely chopped

1/2 cup brown mushrooms, chopped

1/4 cup butter, extra for buttering the irons

3 tbsp cup flour

1/2 tsp salt

 1/2 tsp sage 

1/4 tsp pepper 

1 cups of water 

1/4 cup of milk

1/2 tbsp chicken bouillon granules 

1lb chicken breast, cooked and cut up

2 pie crusts, refrigerated 
Method:
Saute the onions and mushrooms in butter. Cooking until the onions are translucent. 
Add salt, pepper, sage, and flour. Stir to combine all the ingredients well. The flour should start forming a crumbly topping on the onions and mushrooms. Sprinkle the bouillon granules over the mixture and add the milk to the mix. Over medium heat, cook until the sauce starts to thicken and starts to bubble. Cook for another 2 minutes. Add in the vegetables and cooked chicken. Remove from heat and allow to cool.  
With the rolled out pie crust, cut out the shape of your pie iron with a little extra on each edge. Butter a heated pie iron, place the pie crust down on one side, spoon filling onto the pie crust, do not overfill at this stage. Less is more when it comes to the pie filling. Place the top crust onto the pie iron, pressing the edges together slightly, close the iron. Cook on a campfire or the grill. These should not go in the hottest part of the fire/grill/or oven. Cook for 20 -25 minutes until golden brown on each side. Serve with a dollop of sour cream while hot. 
Perfectly pudgy pies
Whether you're a sweet tooth or prefer something a little more savory, there is a pie iron recipe for everyone. These versatile and quirky tools are worthwhile having for any camping trip. From full breakfasts to desserts, the options are endless. 
More recipes: Quiche with Spinach and Sausage
Featured Image by Jalyn Bryce from Pixabay