Independence Day celebrations are often marked with blow-out backyard barbecues, firework shows, and cannonballs off the diving board. Well, 2020 is quite different due to the COVID-19 pandemic. With social distancing and masking requirements, firework displays have been canceled. After such a long quarantine, people need something to celebrate. Well, there are a lot of ways to celebrate the 4th of July this year, amid the pandemic. Here are some of the best ways to enjoy Independence Day in 2021 while adhering to social distancing and masking regulations. 
1. Patriotic Décor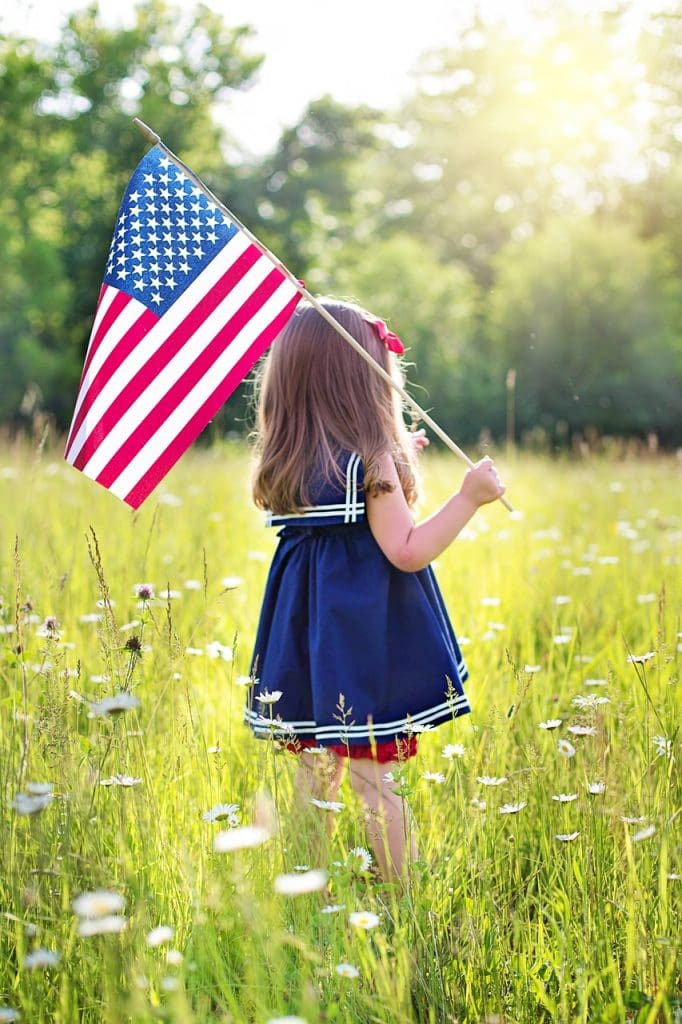 You can display the American flag for some patriotism. Of course, you need to make sure you follow respectful rules when using the flag. For instance, don't let it touch the ground. Accordingly, investing in the correct sized flagpole for your flag is incredibly important. Deciding what size flag pole for house parties can be tricky, but thanks to websites like Flagpoles Etc you can find the right flagpole for your home relatively easily. Flagpoles are not all you need to think about though. If you are looking for flags, patriotic flags.com.  There are many other patriotic décor items you should consider. These include streamers, tablecloths, and napkins with red, white, and blue patriotic colors. Shop our July 4th Independence Dayglow party supplies.
These items should boost your patriotic and celebratory feeling. You can also use mason jar lanterns, candleholders, front-door wreaths, and other items in patriotic colors. You should be able to make these with a simple DIY project. Flowers always brighten up everything. You can pair red roses or tropical flowers with blue hydrangeas to show your patriotism amid the pandemic. 
Don't forget to wear clothes with the same patriotic feeling. You should be able to stick with them and wear a star-spangled hat, accessories or a T-shirt. You can even wear clothes to match the patriotic colors of the day. There's always something for everyone. Even better, you can enjoy the day with your neighbors by sharing your celebrations on Zoom or other video platforms.
2. Entertain Carefully 
If you want to socialize with other people on the 4th of July, make sure you do it outside. Health experts have revealed that there is less transmission of COVID-19 outdoors. Even better, you should be able to social distance than you would inside. There are a few ways to make sure your Independence Day cookout is not a huge risk. 
Start by providing hand sanitizer to everyone coming to the party.

You should minimize the number of shared items during the party, such as serving spoons or barbecue sauce.

You can ask guests to bring their own plates and cups.
On the other hand, you can make the festivities unforgettable by making food that matches the day's theme. For instance, you can buy or bake an American flag sheet cake and decorate it with white icing, blueberries, or strawberries. Even better, you can have a patriotic ice cream bear with sprinkles in the American flag colors. Don't forget to add toppings such as cherries that are visually stimulating.
Another great idea is using holiday-themed cups. Even better, have the ice cream scooped early to make sure everyone is socially distant during the celebrations. Another great idea is having a specialty cocktail much better than beer and wine. Your guests will love it, and you will be in a celebratory mood all through. 
Find Alternatives To Fireworks 
On a regular Independence Day, thousands of people line up for fireworks in various areas of the country. However, fireworks displays are canceled this year. Some cities have come up with LED tree lights to cast patriotic colors throughout the country. It's a thoughtful way to celebrate such a huge day in the middle of a pandemic. 
If you are celebrating at home or in quarantine, you can choose child-friendly sparklers and pinwheels to make a great hit out of the celebration. If you are in a state that allows fireworks, make sure you handle them properly and light up the sky to show your patriotism. You can share in the enthusiasm with your backyard firepit. You should be able to create an amazing ambiance with some outdoor speakers, hotdogs, and s'mores for the big day. 
You don't really need fire to feel festive on the 4th of July celebrations. You can put together some fireworks celebration buckets for your guests or for grandparents to drop off for their grandchildren. Make a kid-friendly bucket with party snappers that pop when hitting the ground. You can also add candy, and confetti. Add some bubbles in different patriotic colors, thanks to food coloring. You should also consider adding some glow sticks that kids can turn into necklaces or bracelets. 
Remember to add the lights. You should bring out the outdoor lights with big bulbs to create the best festive effect. For the most festive mood, you can pick up star-shaped lights in patriotic colors at your local Walmart or Target. The long weekend on the 4th of July is the best time to spend quality time with your friends or family. 
Since many national, state, and local parks are open, you can always find a trail for a great hike with your family. Check online to find out the state restrictions for COVID-19 before you go. Some swimming pools have opened up now and are welcoming people. You can also go swimming but make sure you are social distancing. Make sure you stay 6ft apart even when inside the water. When you are not swimming, you should always wear a mask. 
Kids love running through sprinklers on hot days, so you can also join them for a fun experience. You should also look for some sports that you might not have enjoyed during the lockdown. Try out tennis, pickleball, or golf but follow the COVID-19 regulations when participating in these sports.
Featured Image by Gerd Altmann from Pixabay