The state of Arizona is one of the fastest-growing states in the U.S. Why is the Valley of the Sun becoming so popular with newcomers all over the world? It's certainly got hot weather — perhaps too hot — but the climate is not the only factor to consider when making a move to a new place. 
There are also a lot of important things that make Arizona's lifestyle different from the rest of the country. Glass coverage in Arizona allows you to pay no deductible if you are replacing your windshield after an accident. The barren roads in many of the smaller desert cities also makes it less likely you'll ever file an auto insurance claim due to fewer accidents. 
The political landscape of the state is becoming more diverse, as well as the demographics of the area. An even mix of liberal and conservative values makes the state one of the more accepting places for people of all viewpoints. We'll talk about all of these things and more to help you understand whether to move to Arizona. 
#1 – Geographic Wonders
Living in the desert doesn't seem like all that much fun at first glance. After digging into some of the marvels of the Arizona natural landscape, you'll see there are endless activities and fun to keep your family entertained. 
The Grand Canyon
The Grand Canyon is the most famous attraction in the area. Everyone knows about the beauty of the state's iconic landmark, but there are other great places to hike, explore, and discover when you have finished at the canyon. 
Havasu Falls
The Havasu Falls are close to the Grand Canyon and present some of the best hiking trails in the state. Looking after the gorgeous blue waters of the falls and the breathtaking skies during the summer months is something not to be missed. If you want to go in the non-summer months, the great weather in Arizona allows for offseason hiking, too. 
Petrified Forest National Park
Petrified Forest National Park is a trip for those who are interested in plant life. The fossilized remains of older vegetation from centuries in the past give a peek into the way our planet existed before it was taken over by humans. 
#2 – The Housing Market
New York and California have become increasingly overpopulated in recent years. This may make residents want to look for different places to live with smaller populations. They are looking to pick up and get to a place that replicates the big city feel of these states while also allowing for more space and better pricing. 
Arizona is the second-fastest growing state in the western part of the U.S. because it gives a cheaper alternative to living in states like California. There is no compromise on the cultural aspects of life that these people have become accustomed to. Technology firms, in particular, have found Arizona is the place to be instead of Silicon Valley.
Consulting businesses have also taken off in the area. Other self-employed industries are ripe for creation in Arizona because of the hotbed of new people and changing demographics in the region. With so many different types of people moving, it allows for a great, diverse set of career opportunities.
There are concerns about there being too much growth too quickly in Arizona, but that's a discussion for another time. At this moment, Arizona provides so many financial perks other big states and areas in the U.S. simply do not. 
#3 – Car Insurance and Related Items
The state of Arizona is also one of the best places to drive and get auto insurance right now. Many estimates claim Arizona is in the bottom 10 for expensive insurance. Both auto and mobile home insurance companies in Arizona have relatively cheap rates.
The national average is several hundred dollars more expensive than Arizona's insurance rates. If you are looking to drive a lot for your job or otherwise, Arizona is one of the better places to be. 
There aren't many weather events that could force you to file a claim. The many roads outside the big metro areas present easier driving than being in the city. If there is an unfortunate situation where you have to file a claim for a broken windshield, Arizona is one of the only states where you don't have a deductible. 
#4 – Political Values
Arizona used to be known as one of the more conservative states in the country, especially in the West. As the state has gotten younger and more diverse, you will now find a much broader range of political values. This makes the region feel more evenly balanced than other states that may sway toward either end of the spectrum. 
Many parents worry they will stress their kids out if they move. This is due to the new location and the culture shock of the values in their new place of residence. There is no reason to worry about these things in Arizona, as the even split on political values makes it easy to fit in no matter what your beliefs are. 
#5 – Indoor Entertainment
We've talked about outdoor wonders in Arizona, but there are plenty of typical indoor activities to have fun with, too. The Musical Instrument Museum is one of the premier venues for historians of music and those who want to learn about obscure instruments. 
The Pima Air and Space Museum is for those who want to get their aeronautical fix after moving to the state. Most of the artifacts in this museum will be from World War II. 
The great location of Arizona next to California, Nevada, and New Mexico also allows residents to easily go to these other states that are famous for their entertainment options. Las Vegas is just a few hours away, and Disneyland is still close for the kiddos. 
Whatever you think you want from a new, modern lifestyle, Arizona probably has what you need. Make sure you visit before you move, though. You always should try on your new location before making it permanent.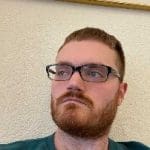 Shawn Laib writes and researches for the auto insurance comparison site, AutoInsurance.org. He likes to inform people how their insurance rates will be affected by moving to a new state.