The following post is from Myra of My Blessed Life: 5 Simple Ways to Decorate with Candles
November has arrived and with it the beginning of my favorite season – the holidays! I love cooler, shorter days while cozying up my home with all things related to Thanksgiving and Christmas.
Decorating with candles is a simple way to add ambiance to any space. Candles are relatively inexpensive and they can be used as decor in so many ways.
Here are five ways to decorate with candles:
A Lovely Grouping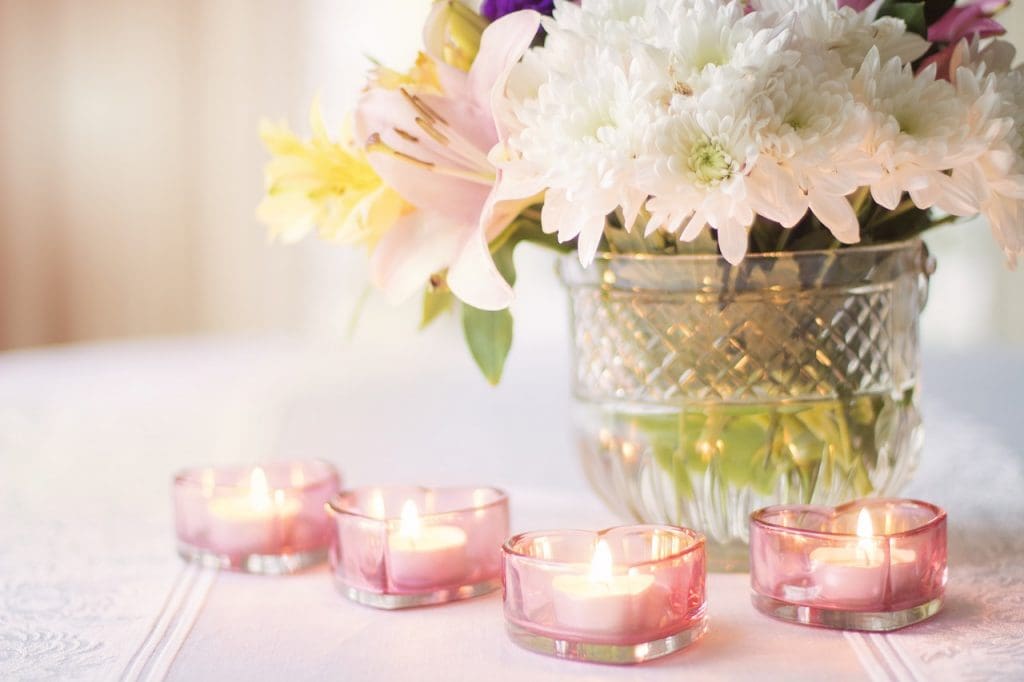 My favorite way to decorate with candles is in a group. I love playing with various heights, containers and candlesticks to get just the right combination. If you like a clean look, keep all the candles and containers similar. If you enjoy a more collected, textured vibe, mix up candle sizes and shapes as well as various candleholders. Either way, grouped candles can make a great statement in your home.
A Single Candle
You may think that decorating with a candle here is too simplistic, but the elegance of one flame is beautiful. A single candle in a jar is a perfect addition to a kitchen or bathroom countertop, and a lovely taper candle in a candlestick is classic just about anywhere.
Wrapped Candles
Recently, I've noticed more and more wrapped candles — cinnamon sticks, twigs, birch bark, and leaves are a few trending options. Wrapped candles are an easy DIY project and would be great to do as a seasonal craft with beads with older children. Note: Make sure when burning candles to keep the flame far away from any flammable material.
Hanging Lanterns
Flickering candle flames reflected in the glass of hanging lanterns and chandeliers are incredibly enchanting. A porch or patio is a perfect place to hang a fixture for candles similar to the mason jar display above. Don't feel obligated to hang a lantern with a candle inside. Lanterns are perfect accessories for a Fall mantel or table vignette.
In A Vase
Displaying and decorating with candles in hurricane vases is so classic. You can create your own DIY Hurricane Vases with items from the dollar store or purchase vases at the thrift store that works for your style. A nice seasonal touch to add to candles in vases is different fillers such as beans, peas, pine cones, and more.
I hope you are inspired to use candles as creative and simple decor as you spruce up your home for the holidays!
Do you have a favorite way to decorate with candles? What is your favorite scent?
Myra has a B.A. in Interior Design and is currently self-employed. When she's not spending time with her little man, thrifting, creating, shopping or working on a project, Myra enjoys date nights with her husband and blogging at My Blessed Life.