Attracting new customers is perhaps the biggest goal of any business. In the post-pandemic world, it has become even more vital. Now, customers are a lifeline for small and medium businesses. So, even the faintest opportunity has to be made to count. The key is to drive more customers to your business.
The way your physical store is perceived and feel by the customers has a lot of impact on how long you can sustain them. In this context, not only does safety and hygiene plays an important role, but there is a myriad of elements that phenomenally take the lead in driving customers and, in turn, getting more sales. If you're still unaware of those elements, we have rounded up five ways that will ultimately boost the number of existing customers and help drive more customers to your business. Let's proceed further.
1. Proper Hygiene
The health concern is quite normal after COVID-19 spread across the world. People are super concerned about the infection spread and take acute measures to prevent it. If you want to attract customers to your customers, set up the sanitization system appropriately. Especially if you are selling fast-moving consumer goods (FMCG), you need to maintain a proper hygienic interaction with customers.  
The more measures you will take for keeping the shop sanitized and clean. The more trust you will gain from the customers. Eventually, it is going to drive the customer to your shop and make them a loyal customer. 
2. Lighting Lights-Up 
No one likes to visit a dull shop because it gives a gloomy vibe. Besides, people prefer to enjoy the vibe of happiness while shopping, not a dull one. If you want your shop to be attractive, the best way is to make it attractive and good looking. Indeed, lighting can significantly turn around the atmosphere that embraces customers' connection. However, using a large number of lights can actually disrupt customer attention. Therefore, you have to maintain a steady balance to create a unique semblance.
The LED 4-foot shop light comes up with super attractive brightness, which covers significant areas of the shop and even gives a bright look to things present in the shop. This light is cost-effective, simple to install, adjustable. Apart from all the benefits, the excellent brightness will create a magnetic effect, which will pull customers' attraction. 
3. Offers Create the Magnetic Effect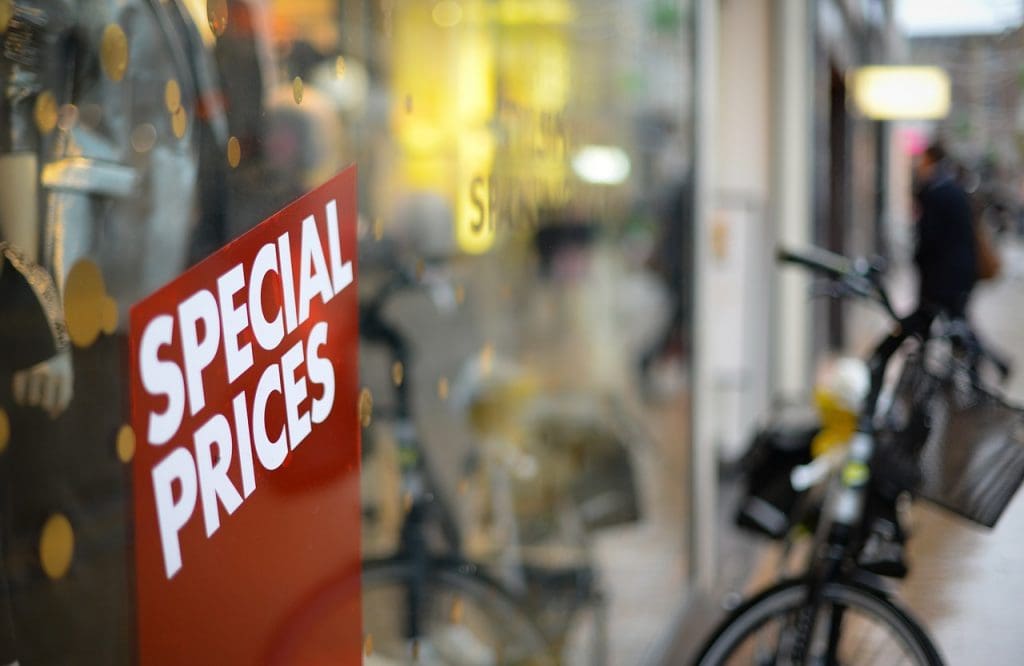 Discounts are one of the intangible things people search for while purchasing a product. It is one of the main factors to gain customer attraction and drive more sales. However, representing your discount offer properly is as important as giving a discount. You need to make captivating banners showing clear discount offers to drive more customers to your store. Try to give discounts along with keeping suitable profit margins.
4. Mesmerizing Interior Can Build Connection
Apart from maintaining the exteriors of your store, you must focus on the interiors too. That being said, you need to make your interior good-looking as well as user-friendly. Making product classification is one of the best ways to make your interior customer-friendly. You can create separate sections for different categories of products. This will help the customer to fetch their desired products easily. 
5. Building Awareness is a game-changer
Being an entrepreneur, you need to keep with the trend. Capitalizing on trending shows events, occasion, web series, and things which people love and determining ways to promote the business can generate greater awareness. Here, creativity and out-of-the-box thinking can help you achieve greater success in a shorter window by frequently putting your business in front of customers.
Last Words
While the challenges are always there ahead of the entrepreneurs, circumstances make it even more difficult for businesses to cope. Ultimately, the mantra of success is to stay stronger and keep transiting your business strategy as per the ecosystem and targeted audience. By following our tips you are sure to drive more customers to your physical store.
Featured Image by djedj from Pixabay