In the US, almost 1 million knee replacement surgeries are performed annually, making it one of the most common orthopedic procedures, according to an article by The Center Orthopedic & Neurosurgical Care & Research.  Approximately 85% to 90% of surgeries are successful. However, you need to take extra care about your nutrition, medicines, and follow-up appointments during the recovery period. Otherwise, patients might start experiencing potential post-operative complications like pain and inflammation real soon so, if you have undergone surgery recently, here's how to make a quick and smooth transition to a normal life. 
Knee Braces
Lightweight, sturdy yet flexible medical support braces can improve the condition with optimal suspension and protection, say experts at Aidfull. Pick one of the knee braces that offer multiple extension settings to prevent overextension of the leg. Further, make sure the straps are adjustable for a secure fit. These are also able to prevent future injuries. 
Ice and Heat Therapy  
Along with a medical knee brace with hinges, use both ice and heat on the affected area. While heat can relax stiff and tense muscles, ice will reduce inflammation to lessen the pain, according to an article by Everyday Health. In fact, these can better your motion and increase blood flow to the muscles. However, you need to be careful during the application. Consider placing a cloth on the knee before putting ice or a heating pad to avoid burns.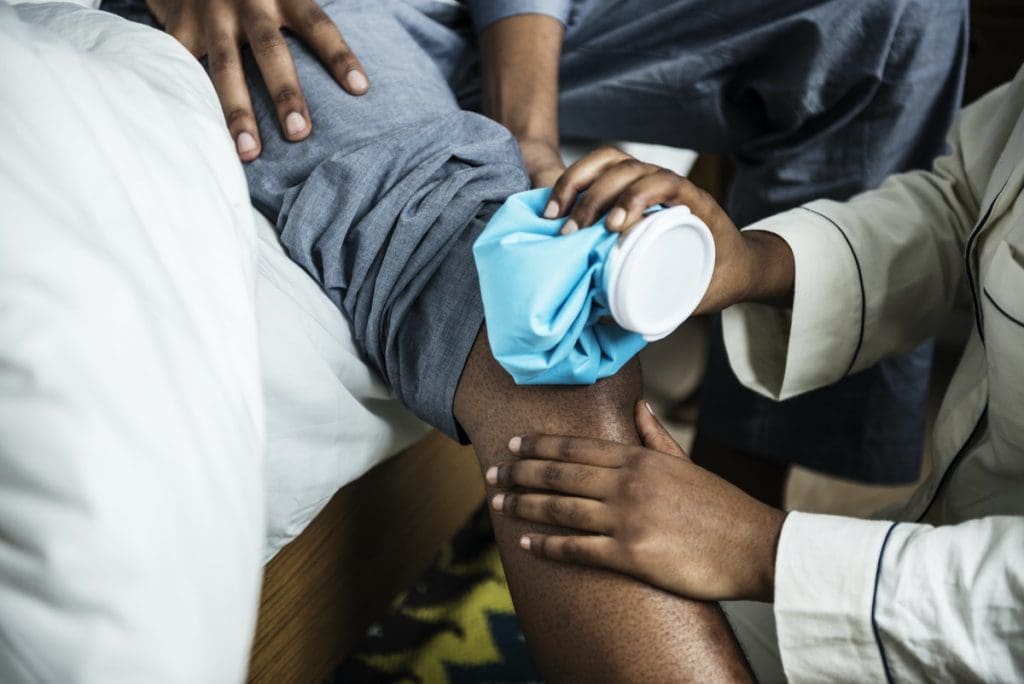 Well-Balanced Meals 
Include loads of protein, iron, vitamin C, calcium, and fiber in your diet. These help build healthy tissues, boost your energy levels, and prevent blood clots. Whole grains, cereals, nuts, tofu, beans, and brown rice are a must, while red meat, sweets, cheese, and fried foods are to be avoided, according to an article by Verywell Health. Further, since the immune system might get weaker after surgery, drink enough water to reduce the chances of infections. 
Mini Exercises 
 To enhance the mobility of the particular leg, gently climb up and down the stairs. You can also drive the car for a short distance. Try walking in the garden or the terrace with small steps for at least 7-10 minutes daily. Make sure to use crutches. You can also stand for small durations to keep the knees from locking. When you are not performing these tasks, do wear a sturdy medical knee brace with hinges to support the knee.
Physical Therapy 
Consider a rehabilitation routine after the surgery. This will include exercises to help heal the area properly. You might feel little bouts of pain, but in the end, the therapies can speed up the recovery process. In fact, they will restore mobility, strength, and control. Do follow the instructions carefully and be consistent with your efforts. A regular session of 30 minutes can prove beneficial. 
 Further, make sure to sleep on your back post-surgery. Keep the operated leg as straight as possible by supporting it with pillows. Lastly, do not use elbow & ankle braces that might already be present at home on the knees. Get a proper knee brace designed for a specific purpose to reap the benefits.
Featured Photo by Anna Auza on Unsplash