The following post is from Jessica of GoodCheapEats and LifeasMOM: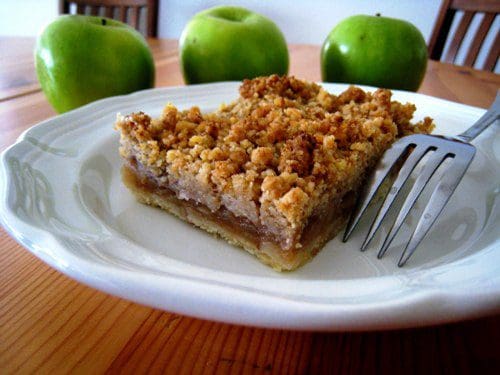 As Fall gets under way, you may be more likely to invite friends in for a dinner party or to cozy up with your sweet ones with a yummy little treat before bedtime. Seasonal produce such as apples and pumpkins are the basis for some fantastic desserts. And surely as the holiday season approaches, visions of sugarplums dance in our heads.
While the traditional pie or cake on a platter is certainly enticing, there are a few things that we can do to make simple desserts a little more dazzling.
1. Serve a sauce.
A simple bundt cake can be dressed up in a homemade or purchased sauce, such as chocolate, berry or caramel. Drizzle some strawberry coulis on the plate and place a slice of angel food cake atop. Or serve chocolate cheesecake with a few stripes of rich chocolate fudge sauce. Homemade Apple Crisp gets even better with a scoop of ice cream and a spoonful of caramel sauce.
2. Whip some cream.
Whipped cream can add a wonderful texture contrast to ice cream, cake, or pie. It's so easy to make from scratch!
Simply whip 1 cup of heavy whipping cream with 1-2 Tablespoons of sugar until soft peaks form. If you want to be even more dazzling, add 1/2 teaspoon of some kind of flavoring like vanilla or peppermint extract, depending on the flavor of your dessert.
Get creative in pairing flavors you love. Maple Cream goes fantastic with Streusel-Topped Pumpkin Custards.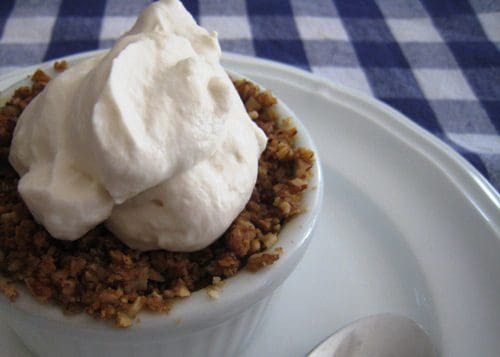 3. Make it little.
Individually sized desserts are a pleasure to kids and adults alike. Bake cake batter in mini muffin tins or cupcake papers. Instead of a large pie, make personal sized tarts, like these Almond Custard Tarts or these Single Serving Pies. Serve custard or pudding in little ramekins.
4. Use nice dishes.
Forgo paper plates in exchange for "real" dessert plates and flatware. Sure, there are a few more dishes to wash, but the effort communicates that your guests and your family are special.
5. Eat by candlelight.
Enhance the celebratory mood even more by dimming the lights and lighting a few candles. Mood matters, whether you're eating with guests or those you share a roof with. Dim lighting also helps us to linger and savor the moments — and the dessert!
Make dessert and special times together a little more dazzling this season.
How do you make dessert feel special?
| | |
| --- | --- |
| | A gourmand at heart, Jessica Fisher has learned to reconcile a tight budget with her love for great food. As a busy mom of six voracious eaters, she regularly shares healthy, delicious and budget-friendly recipes at GoodCheapEats. She also writes at her parenting blog, LifeasMOM. |