Minimalist decor is a breath of fresh air when big, bold, and flashy attractive decor pieces are most preferred. The minimalist style relies on lighting, space, architecture, and usual home necessities to provide an elegant and decorative look. The bare minimum in itself is relaxing and calming compared to the bright or over-crowded decorative pieces of other home interior designs. 
Minimalist style requires just a bit of thought and not much money. The decor is hence trimmed down but not unattractive.  If anything, as Redsail Property Management in Norfolk suggests, placing the house's usual objects in a curated manner only brings out extreme elegance, class, and refinery into the household. The resulting look is far more beautiful than expected, less clustered, and definitely not expensive.
Here are a few elements you can incorporate into your home for a minimalist yet attractive decor. 
Calming colors or monochrome palette
A minimalist home is usually painted with calm, toned-down colors such as whites, cream, or off-white shades and dull grays. Hence, they need not have much pop of color. However, that does not mean you have to resort to whites and creams only. A beautiful blush of pink for a contrast wall or strategic placement of flowers can help set a toned down but warm space for a homely living room. 
As you aim for minimalist colors, you need not go out and buy monochrome attractive decor items for the sake of looking pretty but get objects that are useful at home. So, if you choose to go with white walls, you can add gold accentuated items such as dinnerware, black objects such as coffee mugs or books, etc., to add some depth to space. 
Similarly, look for other objects in your home that will make your minimalist home's white look more appealing and warm rather than isolating and cold. 
Lone, captivating art 
A minimalist home can help you make much of even a single art piece if you display it correctly. Consequently, you could refrain from pairing multiple artworks together, such as pictures and shelf arts or carved statues, etc. Thus, choose one piece of art which can impart high impact standing alone itself.
One way to do so is by using a canvas portrait. Canvas portraits are elegant, chic and the absence of frames or other admonishments on the canvas fits into a minimalist much easily. Therefore, you need not worry about pairing the frame of your picture with the color of your home or other attractive decor items. The most unadorned canvas print in itself is beautiful enough and fitting.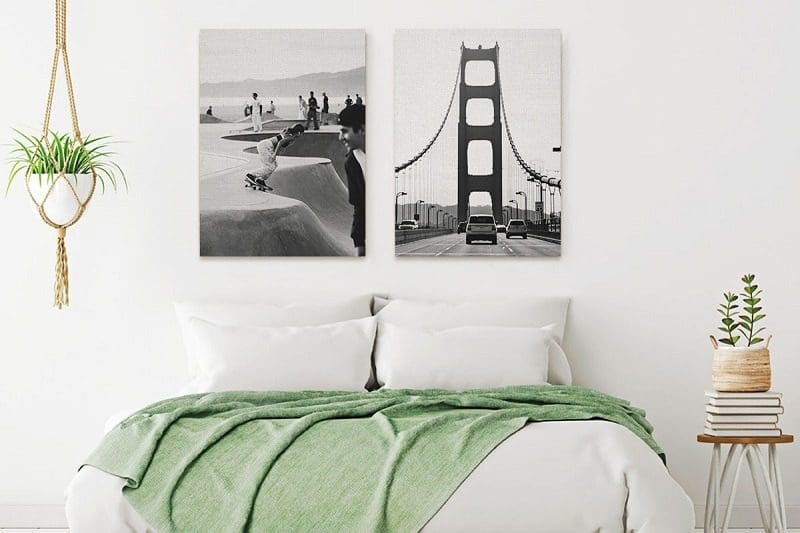 Canvas prints by CanvasPop are one place to get your classy portraits. You could choose any number of portraits if you are looking for a semi-minimalistic design or opt for their warm-toned wooden frames for a rustic element. 
Pair shapes and textures
Suppose you fear that your mostly white or minimally toned home will look boring. In that case, you should experiment with pair shapes and textures to help differentiate different similarly colored objects and make them stand out. 
Hence, if you plan to play with a limited palette of colors, bring home furniture with sharp contrast in shape. You could pair a sofa with clean lines with a round table or side tables. Add texture by adding a brush painted rug in similar shades and experimenting with sofa fabric. Further, you can add bookcases of assorted shapes, candles, and much more. 
You could even add a glass and steel coffee table to bring in more edge to space. 
Pair contrasting styles
Your minimalist home need not only be ultra-modern or vintage style. A careful assortment of styles can keep the decor looking fun and attractive. One way to do so is looking for the utmost necessities of your home and making them into attractive decor items but only from different eras and architectures. 
You could bring together contrasting elements as retro-style fireplaces, french windows and pair them with ultra-modern light fixtures. The sharp difference in style will make the place look far from boring. The same can work for your kitchen as you add in minimal looking vintage cupboards that are painted into neutral tones but are then paired with modern-day appliances. 
Bring outdoors in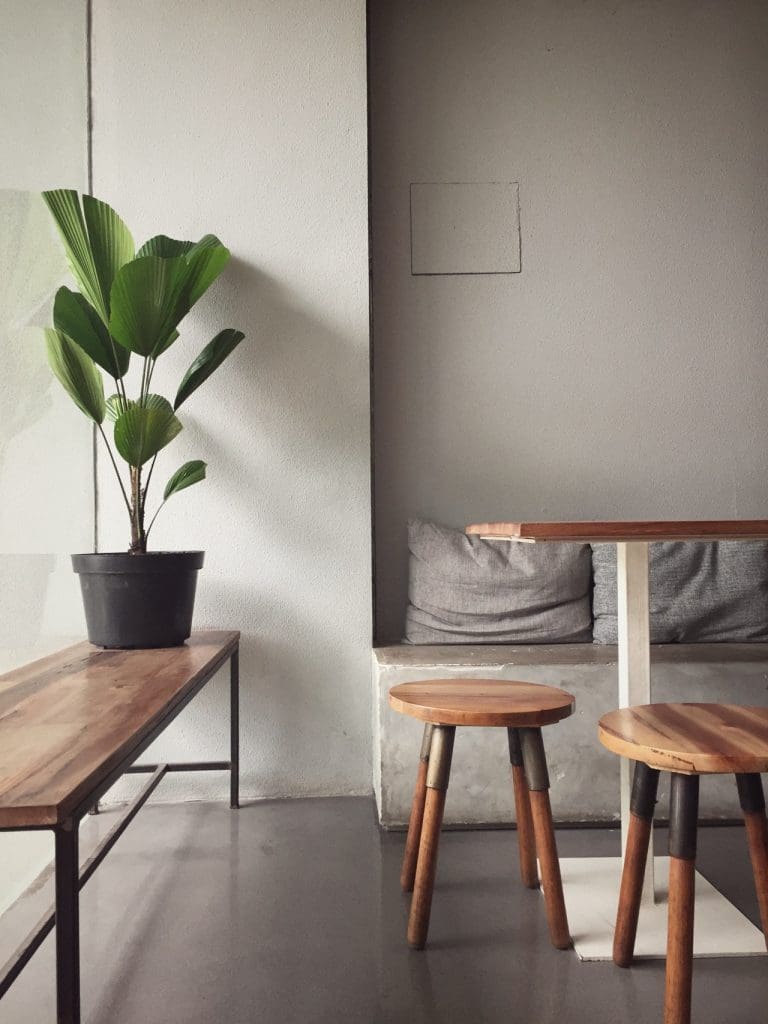 A minimalist relies a lot on light for its element of elegance. White light fixtures, giant windows, and sliding glass doors for maximum allowance of the incoming light are integral parts of a minimalist home. So, to set the right tone, you could turn to the home's architecture for a relaxing space.
Opt for space with a maximum number of windows and glass doors so that the world's beauty out the home helps decorate the within of the household. So, whether you have a seaside home, live near a cliff, or somewhere in the midst of a concrete jungle of buildings, the view out the windows can be enough minimalist decor for your home. Pair it with furniture, which makes it comfortable to look out, and it is done!
Trim down the excess
You can not obtain a minimalist home by limiting the decor, the color palette, or introducing extra light. For a truly minimal home, you need to scale down the house to its measurements and incorporate only the necessities and find the beauty in it. 
Featured Photo by Maksim Goncharenok from Pexels