Admittedly, we didn't download any special apps before our 16-hour road trip a couple of months ago, but the beauty of the app store is, of course, you can download new apps anytime you realize a need for them!
As we drove, we began searching for apps to help us make better decisions about when and where to stop, and after trying out bunches, here's the list of apps I'd recommend for your next road trip: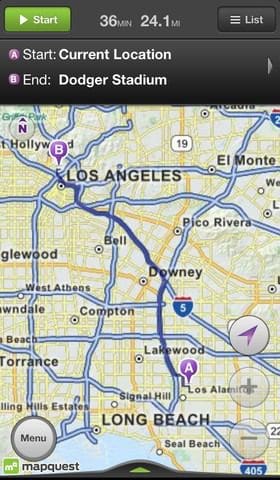 I've shared my love of the MapQuest app before, and we rarely go anywhere new without pulling up directions and voice navigation to guide us along the way. We've had a few funny incidents (like when it took us the back way into Marlins Park in Miami), but for the most part it's very accurate!
AccuWeather
Although many people recommend the Weather.com app, I actually much prefer the AccuWeather app, which gives you a ton of information on the homescreen and seems to be a little more accurate and detailed than the Weather.com information.
One of the first apps we downloaded on our trip was the USA Rest Stops app. With four kids and a dog, knowing where the next rest stops are is an important part of deciding when to stop and when we can keep going just a little bit longer, and I love that this app shows you exactly how many miles you have until the next rest stop as well as what amenities you'll find there!
RoadNinja
And then a not-so-funny-at-the-time thing happened. I was hoping for a coffee to keep me going on the last leg of our trip, and so we pulled up the native iPhone map and found the closest Starbucks. As we headed off the highway down the road, we slowly realized that the Starbucks we were heading toward was actually in the small airport, not exactly convenient for a road trip. I settled for an iced coffee from the Shell station (holy smokes do they make those things sweet!), and ranted a bit on Facebook, and a few friends suggested their favorite road trip apps.
We tested a few and settled on RoadNinja, which is free but packed full of good information to help you discover restaurants, gas stations, hotels and more along your route!
Although you can find gas prices using the RoadNinja app, a dedicated app like GasBuddy makes it much easier to check prices with just one tap on your screen. While we don't often head off our route to get cheap gas, it is good to know what's around so we can make the best choice!
Our goal was to get to our destination as quickly as possible, but for longer road trips where you plan to stop and enjoy the sights along the way, be sure to download these as well: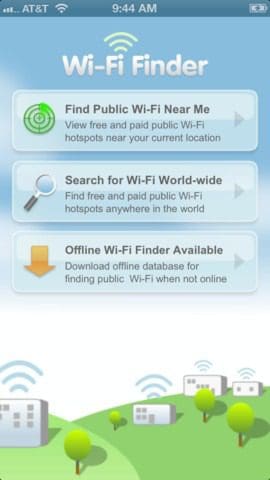 Wi-Fi Finder
Thankfully, more and more chains are offering free wi-fi at all of their locations, but for those times when you're hunting for a free wi-fi connection, this app is your best friend! You can even download offline lists so that you can search without an internet or cell phone connection.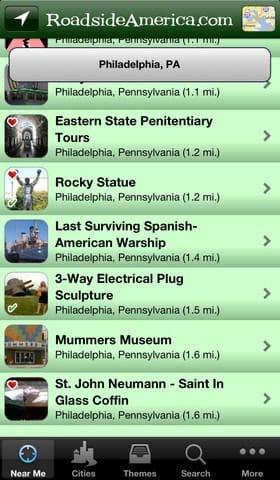 I just discovered this little gem, which searches for and lists local attractions to help you make the most of every locale. With well known and offbeat attractions listed, you'll discover tons of new places along your route, and I'm looking forward to using this here at home as well!
What travel apps would you add to this list? Does your family prefer to drive straight through or to stop and enjoy the sights along the way on a road trip?

Featured Image by Jan Vašek from Pixabay