You might be very used to using your mental health therapist as a sounding board or even a counselor. But they are much more than that. They are trained professionals who know how to help you through the toughest times of your life, including when you need help with anxiety or depression. And while they're not all alike, there are some key things that all therapists should have:
1. Must Have the Right Credentials
Look for a mental health therapist with a license and a degree in mental health. It means they have passed that state's requirements and been educated on how to help people with mental illnesses.
Additionally, it's necessary to find someone having experience working with your particular issue. For example, if you are suffering from anxiety or depression, it makes sense to see a therapist specializing in those issues. On the other hand, you don't want someone treating your anger problems if they are not trained in that area.
2. Look for a Therapist Close-by and in Your Area
The first thing you should consider is where the mental health therapist practices. Look for a therapist nearby and in your area. A good way to do that is by searching online to "find a therapist near me." 
Therapists close to your home or work make it easier for you to commute between sessions. Furthermore, having one near family members and friends will help them understand that therapy is necessary for them and needs support from those closest to them.
In other words, they can be part of your support system during therapy sessions. Lastly, if there are social activities where people meet up after work hours, it's good if the mental health professional also attends those events. They can get some exposure from people who may turn out being his/her patients someday.
3. Does Your Therapist Accept Insurance?
You may not think about this until you need to, but a mental health therapist who accepts insurance is a big deal.
If your therapist doesn't accept insurance, what are your options? You can try to negotiate on price. Or, if you know that the problem that brought you into therapy will eventually be covered by health insurance, maybe wait until then. But otherwise, seeing someone who accepts insurance could be worth paying out-of-pocket because it typically costs less than seeing someone who doesn't.
If you don't have coverage through your employer and aren't eligible for Medicaid or Medicare, the cost will be an issue when choosing a mental health professional.
Look no further than a therapist who accepts insurance in finding a therapist. Insurance can be a huge help in paying for therapy, but it's not always a guarantee. Thus, ask if that person accepts your insurance before seeing a therapist. If they don't, see if they offer a payment plan or sliding scale fee.
4. Find Someone Who Specializes in Your Particular Issue
Finding someone who specializes in your particular issue is crucial when looking for a therapist. As per Zippia, there are more than 198,811 licensed therapists in the US. Someone who specializes in depression, for example, is more knowledgeable about depression than someone who specializes in eating disorders. Therefore, a specialist can help you with your problem and provide tips and techniques to overcome issues.
If you're suffering from anxiety and want to use cognitive behavioral therapy (CBT) as part of your treatment plan, ensure that the therapist has experience with those conditions. The same goes for any other issues. For example, if you're struggling with something like substance abuse or PTSD, look for a professional who has experience treating these problems.
5. Schedule a Complimentary Phone Call
Consider scheduling a phone call with your prospective mental health therapist. A phone call can be essential to determining whether or not you feel comfortable working together. According to Forbes, the average cost of therapy in the US can be from free to $200 approximately per session, depending upon factors like location and service provider.
You can ask questions about their approach and what they think might work best for you. You'll want to know if they have experience with your specific issues, such as depression or anxiety. Most importantly, you can ask how comfortable they make you feel talking about personal things in therapy.
6. Do Some Research First to Prep for Your Consultation Call
Before the consultation call, it's necessary to do some research on the therapist. A good place to start is by looking at their website and social media presence. Look for any reviews online and see if they have testimonials from other clients you can read.
If you know anyone who has seen a particular therapist before, ask them about their experience and thoughts about them. If possible, be specific about what kind of therapy or treatment was offered so that you can get a better idea of whether it will work for you too.
7. Research the Therapist's Website and Social Media Profile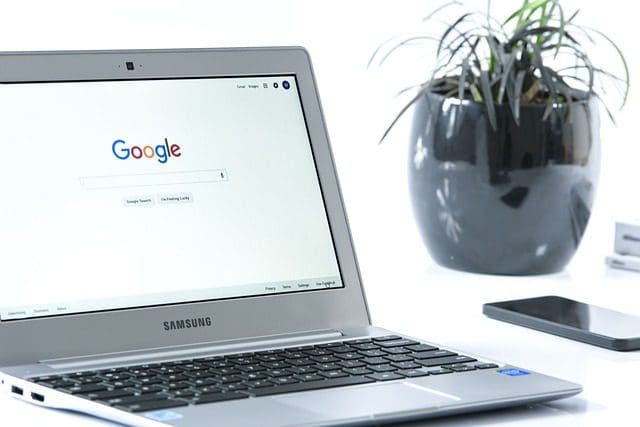 Once you've got a list of therapists, it's time to start researching them. Start by looking for a website and social media profiles. You can read up on the therapist's background, what he or she does with clients, and the types of therapy offered at his or her practice.
Next, check out their appearance: do they look professional? Do they have experience treating people like you? Finally and most importantly, does their experience match up with your needs? Seeing them is no point if they can't help with what you're going through now.
Your Mental Health is Important, and It's Okay to Ask for Help.
The decision to seek out therapy can be difficult, but as you make that choice, know that you are already taking a step in the right direction. Asking for help doesn't mean you're weak or broken; rather, it shows strength and courage because you've found the willingness to acknowledge that your mental health matters more than anything else.
According to a survey by SWNS, it was found that around 47% of people still stick with the stigma that taking therapy is a sign of weakness. However, more people are turning toward therapies because they do not have side effects like other medications.
If you're looking for a mental health therapist, this guide will help you make an informed decision. When it comes to your health, the most important thing is that you find someone who listens to you and gives you good advice on how they can help. They should also be willing to answer any questions or concerns during that initial call so there are no surprises later down the road. 
Featured Photo by cottonbro studio: https://www.pexels.com/