As the weather warms up, we all want to spend some more time outdoors. Getting out in the sun and fresh air is great for everyone, but especially kids. So if you need some ideas of outdoor activities to do as a family this summer, we've got you covered. 
1. Go for a Hike
The easiest option for getting everyone out of the house together is by heading out for a walk. Whether you live in a more rural area where you can set off from home or drive over to a national park or green space, you can access nature's beauty with ease. The great part about this activity is that there's virtually no preparation required. All you need is plenty of water and some good hiking boots!  
2. Have a Picnic
Next up is taking your meal outside. Pack up your favorite foods and snacks and head to your nearest green space, whether it's a park or your own backyard! It turns any meal into a fun, fresh picnic that the whole family will enjoy.
3. Go to an Adventure Park 
Adventure parks are awesome places to go to for a fun, active day out. They feature many outdoor activities, from zip lines to obstacle courses, and are set in beautiful green spaces that everyone will love. It's a fantastic place to get the whole family active, not to mention provides great quality time together. Working together to complete the courses gets everyone involved, and you'll leave feeling closer than ever!
4. Go Camping
Camping as a family is always a great way to get together in the summertime. It encourages everyone to enjoy the great outdoors, as well as tests your teamwork and survival skills! 
5. Experience Tree
House Rental Summer is the season for fun and adventure. It is the perfect time to explore the great outdoors with your family. If you are looking for fun outdoor activities to enjoy with your loved ones, a 6 person treehouse rental might just be what you need. A treehouse rental lets you experience life in the treetops surrounded by nature. You and your family can spend hours exploring the surrounding woods, hiking, and kayaking. You can also have a barbecue, play board games, or roast marshmallows around a campfire
6. Try Bull Riding or Rodeo
Bull riding has gained popularity worldwide in recent years as a thrilling and exciting sport. This sport not only serves as a measurement of strength but also brings many benefits to every individual's well-being. This challenging and adrenaline-pumping spectacle also builds balance and coordination and increases mental toughness. Bull riding can be mentally hard; every rider must stay focused and calm under pressure. Having this may reduce stress afterward and boost confidence. Thus, this fantastic activity can be added to your list when you plan to do your Outdoor family activities this summer. Just see to it you book a ticket in advance or try to contact The Georgia Rodeo for more details about bull riding
7. Play Sports Together
On a sunny day, there's no better way to spend the afternoon than getting a little competitive with the family. Whether your preferred sport is football, Frisby, or a simple game of tag, everyone can get involved and enjoy time together. It's also a way to make sure your kids are staying active during the summer months. 
8. Do Some Gardening 
Another fantastic activity to do together outside is some gardening. Whether you have a big project or just want to plant a few flowers, you can teach your kids a new skill and have fun while doing it. These are practical skills that your kids aren't likely to learn at school and can teach them patience and dedication. 
9. Go for a Bike Ride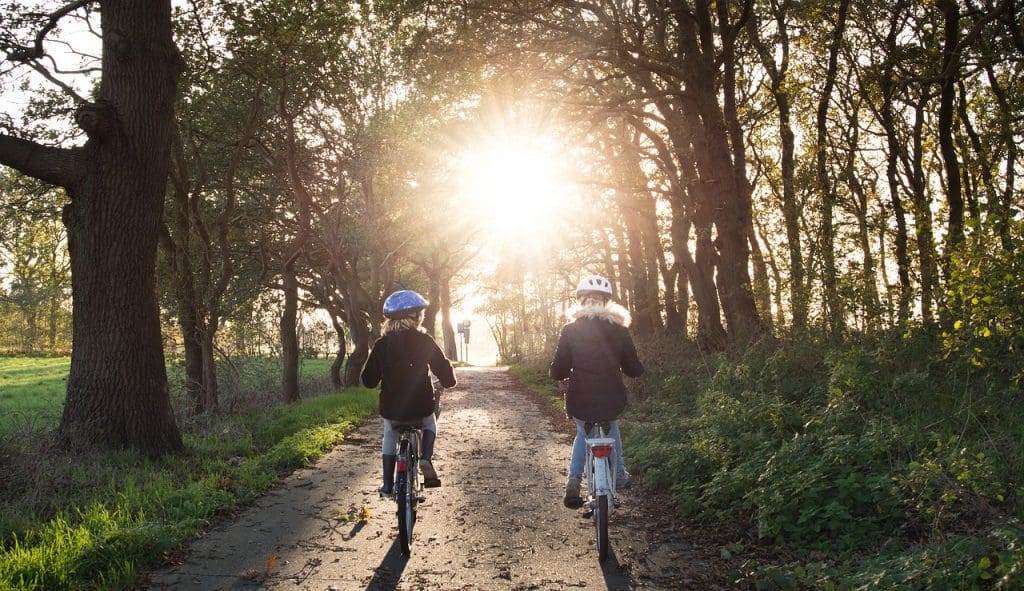 Lastly, riding a heavy-duty electric bike is another super fun activity to do together. You can cover a lot more ground on bikes, so you can venture further afield. There are so many beautiful sights to see around the country, so no matter what state you're in, you're never too far from a national park or natural beauty. 
Getting outside in the summer is hugely beneficial for your physical and mental health and the health of your whole family. So try out at least one of these outdoor activities this summer – you won't regret it. 
Featured Image by Ben Kerckx from Pixabay