As the seasons change and the colder months approach, you swap out your warm-weather clothes for cozy layers and thick sweaters. But when it comes to changing your look to match the new season, switching your wardrobe is only half the equation—you also have to update your makeup and beauty routine, so you not only stay on trend, but you protect your skin from the winter elements. 
2020 Winter Makeup Looks 
With an abundance of holiday parties, winter is the best season to experiment and have fun with your makeup and beauty routine. Even if the COVID-19 pandemic limits your get-togethers to virtual events, you can still dress up for the occasion and try one of these fresh winter looks.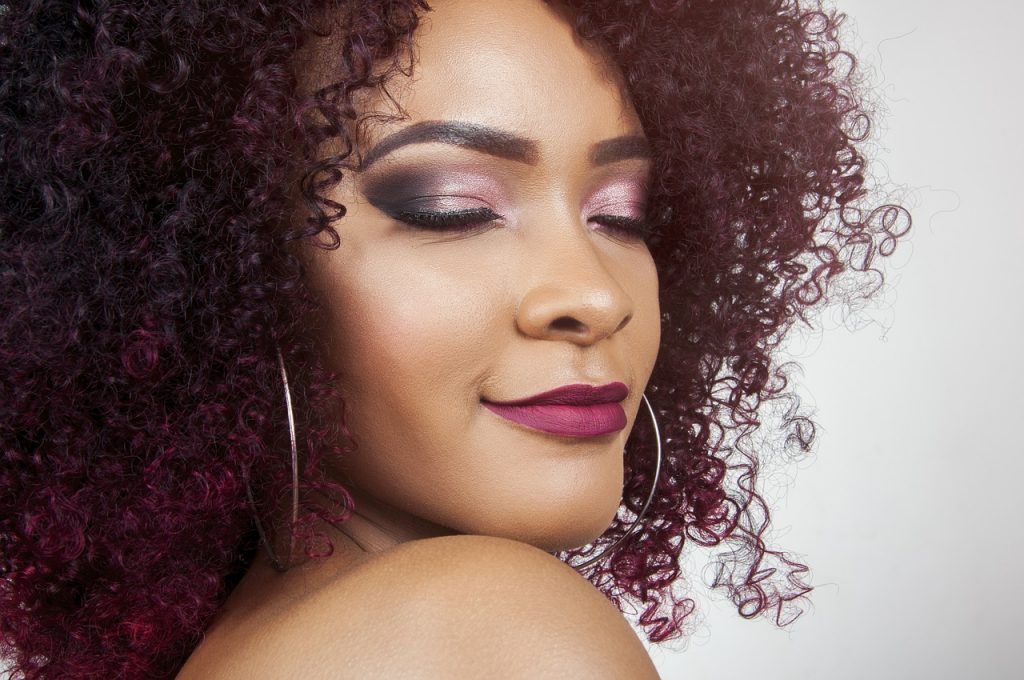 1. Go For Gloss
This winter forecast calls for glossier makeup looks, as they are less harsh on the skin than matte finishes. For those who prefer the much-celebrated "natural" look, there are plenty of neutral tones for eyeshadow, blush, lipstick, and lip gloss to experiment with. Some runway models are eschewing blush or foundation altogether and are only using neutral pinks for a "pop" of color. Another seasonal favorite is the dewy look, which you can achieve by applying moisturizer, which is always a must-have for winter regardless. 
To spice up your holiday look, go for vibrant eyeshadow hues that complement your radiant skin. Some on-trend colors this season include purples, reds, and, most notably, golds. 
2. A Twist on the Classic Red Lip
Bright red lips are still a go-to for many, but why not mix things up for your Christmas or New Year's Eve party? A darker lip takes an edgier, more sophisticated take on the classic red lip. According to Cosmopolitan, darker red and even purple lips create a vampy look that's very of the moment. Jonteblu lip liner in color Apple Red can be used for flawless lip contouring and make your lips look instantly fuller and defined.
3. Stay Golden
This winter, many people are going for gold when it comes to eyeshadow.  Gold eyeshadow not only brings attention to your dazzling eyes, but it also fits the festive spirit of the holidays. 
4. Take the Plunge With Polar Hues
Aside from bright and metallic glossy eyeshadows, the "polar" look of winter-themed hues and shades is also on this season's style watch. Many runway models have rocked bright, white, and creamy eyeshadow this year, but those who prefer a subtler look can go with soft grey shades. Or, you can even replace eyeshadow altogether with white or soft grey eyeliner. 
Skincare Tips 
Both the plummeting temperatures and strong winds that come with winter take their toll on the skin. Fortunately, there are plenty of cosmetic products with specific ingredients and minerals to help keep your skin from cracking and becoming too rough. This winter, try out the following solutions: 
1. Keep Your Skin Supple and Moisturized With Collagen Supplements
Collagen is a structural protein that gives skin its unique flexible properties. Taking a daily collagen powder supplement can help keep your skin firm and moisturized throughout the harsh winter months. 
2. Fight Dark Circles With Illuminating Eye Cream
Aside from removing dark under-eye circles, eye cream is also an excellent moisturizer for the winter. The cold temperatures and higher winds can wreak havoc on your skin, especially for those who don't cover their eyes while out in the wintry weather. An eye cream can help heal the damage caused by the drier winter season.
3. Use a Gentler Face Wash
In the winter, it's essential to use gentler cleansers and face washes, especially for those with naturally dry skin. Watch out for over-exfoliating your skin during the winter, which can cause more damage than good. Deep cleansing oil and cleansing creams are also excellent alternatives, and moisturizing toners and soothing hydration masks work. 
If your skin is sensitive and easily irritated due to allergies to certain ingredients.  Look for products that are made for sensitive skin.
4. Don't Skip Out on the SPF
Many people don't use sunscreen in the winter because the sun doesn't seem as strong. However, even from beneath a cloud cover, UV rays can damage your skin. Plus, white snow reflects sunlight. To protect your skin, use a sunscreen with a minimum SPF of 30 during the winter months. 
Additional Tips for Healthy Skin This Winter 
While makeup and beauty routine trends come and go, healthy skin is always in style, year-round. If you're still looking for other ways to keep your skin moisturized, use a humidifier to keep the home moisturized, especially if you tend to turn up the heat. Be sure to drink a bit more water than normal, and avoid very hot showers and baths, which can dry out your skin. These tips will help your skin looking healthy all winter long.
Featured Photo by Louis from Pexels