This article is a review of the Brilliant Earth online store which sells fine jewelry.  They use gems that have been selected for their ethical and environmentally responsible origins.
You can't believe it, but your baby girl is getting married! You're confused and excited as your daughter's special day is quickly approaching, but find overwhelmed because you can't think or manage the time to get your daughter the perfect gift. A perfect gift that will show your eternal love and appreciation to her and her new family. You realized that you need to find the ideal wedding gift, ring or necklace for her big day that will say everything you want to say.
Your soon-to-be-bride daughter will be grateful to get any present or jewelry.  But a gift that has sentimental value will be extra-special to her.  It is something that she will be proud to pass down from generation to generation. Check their collection of elegant, beautiful jewelry or rings.  They could become a treasured heirloom for your daughter and her family.
If you have never heard of Brilliant Earth, they are an online fine jewelry retailer that specializes in ethical jewelry practices. Ethical jewelry means they use recycled, lab-made, or ethically mined gems and precious metals.  They ensure the gems do not contribute to human rights abuses that occur in some areas.
The online store is easy to use, with options that range from vintage jewelry to large one-of-a-kind diamond designs. Make your first stop the About section to read about the origins of Brilliant Earth and its mission to provide ethical options for customers who love fine jewelry.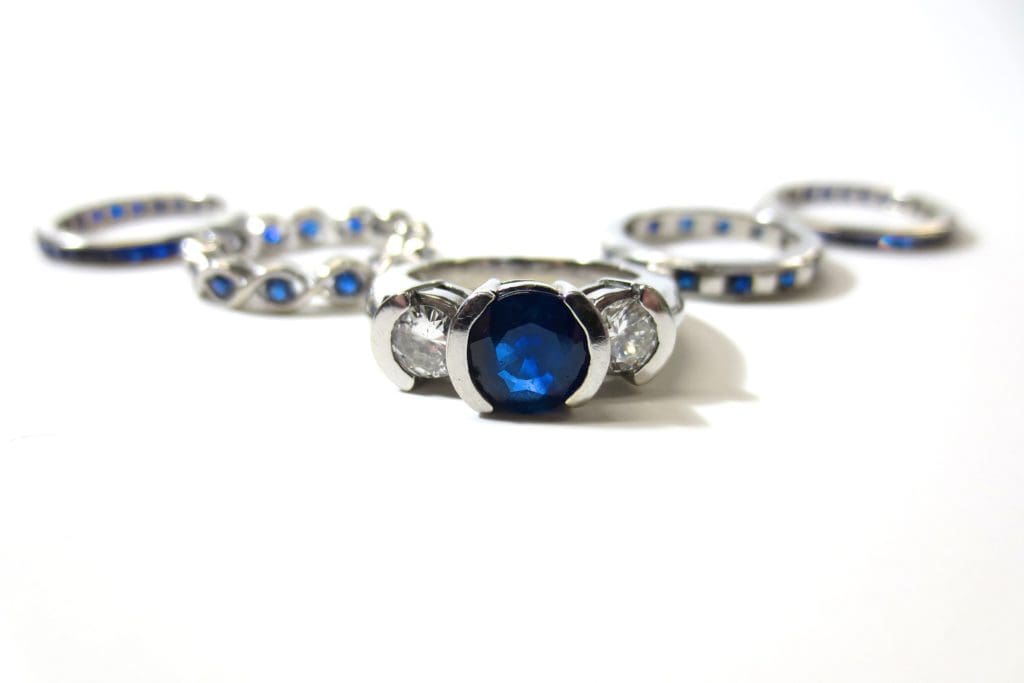 After reading pages of Brilliant Earth reviews, I recently made my first purchase from them. I was pleased with my purchase.  But as is the case with most online jewelry stores, people always want even more from the experience. So, the following review is based solely on the online store.
Positives for the online store
1.    The detailed About section that gives potential customers a wealth of information about the history of the company, their mission, and how they ethically source their jewelry.
Gemstone education pages that tell you the characteristics and

 history of diamonds

, lab diamonds, and sapphires.

Learn why Brilliant Earth uses primarily recycled precious metals like gold, silver, and platinum. Using recycled metals reduces the global demand for newly mined precious metals, reducing the environmental impact of mining.

Brilliant Earth will accept your gold or platinum jewelry for recycling and apply a credit toward the purchase of jewelry at their store.

Brilliant Earth donates 5% of its net profits to programs that combat human rights abuses and programs designed to improve environmental practices in the industry. You can read in-depth stories about the programs that Brilliant Earth supports.

An informative blog with information that can help you choose the right engagement ring or everything you might want to know about birthstone jewelry.
2.    The selection of jewelry offered, including different gemstones, and a vast selection of engagement and wedding rings.
The online store allows you to create your own diamond ring, earrings, necklace or

lab diamond bracelet

, lab diamond ring or anything of your choice. In the about section, you can learn all you want to know about the difference between the two.

Creating your own options lets you start with the gem or diamond of your choice, or with the setting of your choice and then add the gems.

If you decide to create your own, the website is intuitive.  It walks you through each stage of the design with opportunities to view your creation as you go.
3.    Brilliant Earth's online store offers multiple ways to shop for both men's and women's wedding sets. If you want something genuinely unique, you can design your own wedding set.
4.    A gift selection guide that lets you shop by multiple categories, including:
A gift guide that shows you unusual designs, sales, and even more design your own options.

The top twenty gifts.

You will find an assortment of gifts under $250, where you can further refine by price, metal, stone, or type.

There is an anniversary gift page for browsing for inspiration when looking for precisely the right gift to say what you want to say.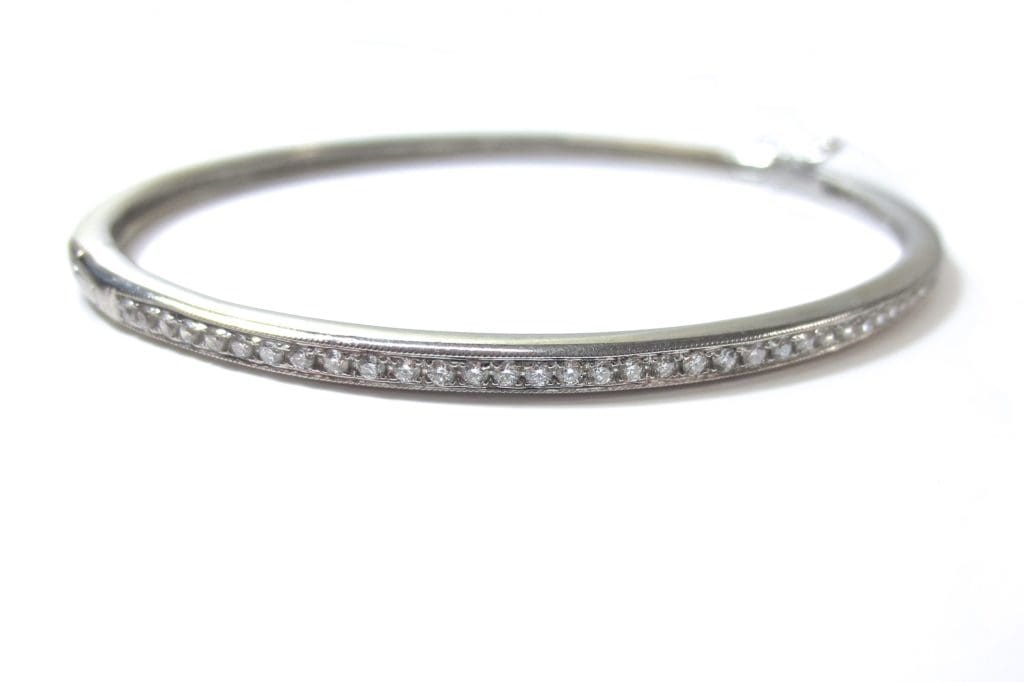 What I didn't like
In all fairness, some of what I didn't like about the online store is the fact that it is hard for me to buy fine jewelry online. I want the option of seeing the jewelry.  Even though Brilliant Earth does a decent job of displaying photos of their products and how it looks on a model. I lack the imagination or vision it takes to decide how something will look on me by looking at photographs.
If you are fortunate enough to live near one of Brilliant Earth's showrooms, I suggest visiting the showroom instead of the online store. Showrooms are located in:
San Francisco

Los Angeles

San Diego

Denver

Chicago

Washington, D.C.

Philadelphia

Boston
Though I appreciate the marketing strategy of sustainable and conflict-free sourced jewelry, the online store can almost make it sound too good to be true. I like the products and the mission of Brilliant Earth, but they are a for-profit business. If you read their promotional materials, it almost seems they want you to forget that they charge a premium for ethically sourced jewelry.
Featured Image of PublicDomainPictures in Pixabay