If you're just joining us, be sure to start at the beginning of the 31 Days to Your Goal series!
Yesterday we talked about taking time to reflect on your goal and your progress. That's important not only because it gives you insight into your personality but also because it lets you make adjustments as you go.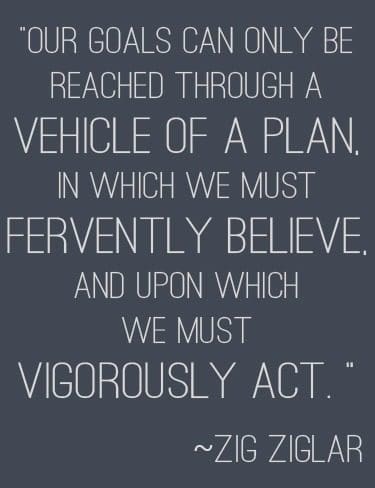 Sometimes we hesitate to adjust our goals along the way, feeling like an adjustment represents a failure or a character flaw, but knowing yourself well enough to know when something needs to change is an important life skill.
Think about it, if you're setting a goal and you find yourself struggling to stay motivated, uninspired or constantly discouraged, chances are you're going to give up anyway. If — rather than giving in to the temptation to quit — you're able to adjust your goal so that it's a better fit for your personality or lifestyle, that's a win all around.
That doesn't mean you shouldn't ever stick with the plan when things get tough, though. This is where self-reflection becomes important because as much as I'd like to give you a magic formula, I can't tell you whether you're supposed to keep on keepin' on or adjust your course at any particular moment; only you will know what is right for you.
Have you had to make adjustments to your plan for this month? Do you struggle to admit something isn't working, or does adjusting as you go come easily for you?