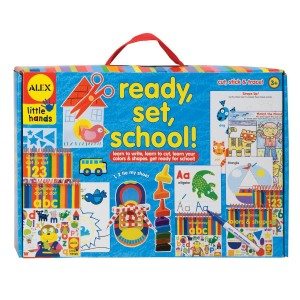 (52 reviews)
Great deal!
Right now, this Alex Ready, Set, School Activity Box
is on sale for just $19.31 from Amazon. This would be a fun activity for little ones who are anxious to "go to school" like their older siblings!
Be sure to visit Jungle Deals & Steals for new Amazon.com deals every day! Or subscribe by email or in a feed reader so you don't miss any deals.