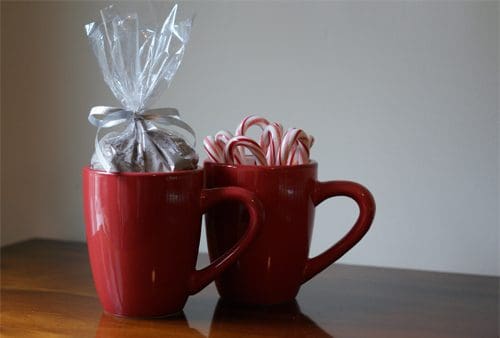 A mug with a bag of this delicious hot cocoa mix from Alton Brown makes a nice gift for teachers, neighbors and acquaintances. Or, make a snow day gift basket with mugs for the whole family and hot chocolate mix to share, and add fun treats like these chocolate spoon stirrers, marshmallows, candy canes and cookies for dunking!
Ingredients:
1 teaspoon salt
2 teaspoons cornstarch
1-2 pinch cayenne pepper
2 cups powdered sugar
1 cup Dutch-process cocoa
2 1⁄2 cups powdered milk
Directions:
Mix all ingredients and divide into small treat bags. Print these hanging tags to attach to the bags.
To prepare, fill a mug halfway with the mix, add hot water and stir well.
Click here to add this recipe to your Plan to Eat account.
Join us as we celebrate 101 Days of Christmas with new DIY projects, gift ideas, traditions and more every day from now through Christmas!