An anniversary is a special event celebrated between two people. It is a way to honor the relationship and validate the adoration felt between partners. The celebration might be simple or extravagant, but it always, most certainly, includes gifts to one another. What makes an anniversary gift exceptional? It's the thought behind the gifts and the meaning behind the intention.
Important Milestones
All loving relationships hold their own intrinsic qualities. Each of them is special. When a couple reaches one year together, five, and then ten, the "appropriate" gifts involve paper, wood, and tin, respectively. After every subsequent year, the material representing that year becomes stronger and longer-lasting, as the relationship itself has proven to be.
Here are examples of thoughtful gifts inspired by the number of years together:
First Year: Paper
For Him
A map featuring scratch-off locations is an inspiring keepsake and is an ongoing record of the places the couple has traveled during their time together.

Create a reel viewer with your own memories; the reels are the 'paper' with photos of the wedding day or anniversaries past.

A personalized 

Visa e gift card

, complete with a photo of the wedding day or a romantic getaway on the front. A photo? That's right! Today, top providers allow you to customize the card by uploading a photo and even a personal message. These cards are easy to make and can be purchased for use at many stores, including Walmart, Bed, Bath & Beyond, and Amazon, both at their brick-and-mortar store or online. 
For Her
An embossed, initial-engraved stationery set will set the tone for writing heartfelt love letters and messages to far-away family members.

Love coupons. Promises to draw her a bubble bath, a night out without the kids, a spontaneous picnic in the backyard!

A paper bouquet. This bouquet of flowers will never wilt and never die, a fantastic representation of your love.
Fifth Year: Wood
For Him
An engraved cigar box he can keep on his desk. Even if he doesn't smoke cigars, the handsome box is perfect for keeping mementos safe.

A personalized anniversary pocket knife with a wooden handle. A manly gadget he can be proud of.

A personalized docking station for all of his tech gizmos and accessories.
For Her
An engraved, wooden keepsake box is sure to be her go-to for storing curios.

A personalized walnut cutting board. Making dinner for the family will be even more meaningful!

A wooden ornament. It can hang from the holiday tree or in a window, any place to remind you of the beautiful time you've spent together.
Tenth Year: Tin/Aluminum
For Him 
An anniversary sundial detailing the couple's names and wedding date. A supremely elegant way to mark the years together!

A handmade aluminum bowl for catching rings and watches, personalized with a meaningful quote, date, or names.

A guitar pick engraved with the words "I still pick you."
For Her
A tin family tree, complete with children's names (or pet names) stamped on tin hearts or acorns hanging from the branches. 

Date night dice. Roll the dice. What might the night bring? Cooking for each other? Movie Night? Making a homemade pizza together? These dice infuse a bit of playfulness into any day.

Mexican tin hearts picture frames. All that's needed is a fun, energetic picture of the two of you!
Twenty-fifth year: Silver
For Him
Silver objects can be expensive. If you're operating on a budget, consider using a silver ribbon to tie up your gift or writing your card with a silver pen.

A stainless steel Apple Watch Series 6

A silver money clip – easy and classic, while also incredibly functional.

 Create a heirloom with a personalized sterling silver, full hunter pocket watch, engraved with your wedding date or a short message.
For Her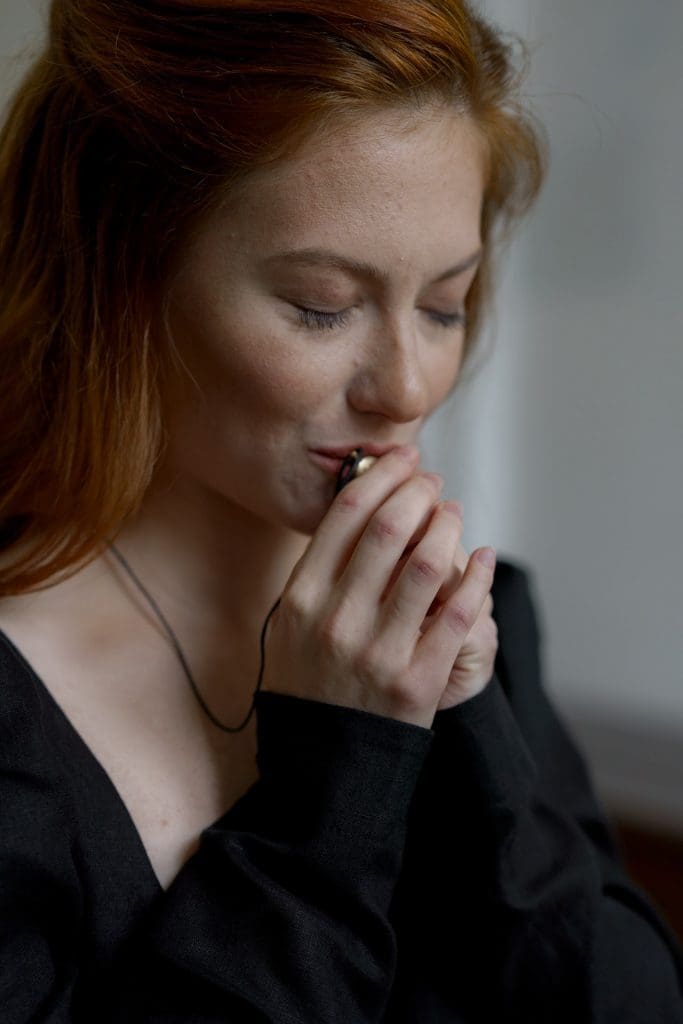 A sterling silver heart locket with pictures of the two of you, your children or grandchildren on the inside.

A personalized silver anniversary clock.

Personalized silver twist candlesticks. Love's fire entwining.
Fiftieth Year: Gold
For Him
A personalized Bulova mantel clock. Stately and bold, a gorgeous reminder of the sweet years you've spent together.

A gold brass anniversary plate. Personalized and engraved to capture names and dates, perfect for a mantelpiece or hutch.

A gold-plated pocket watch. Beautiful, functional, and graceful.
For Her
A gold jewelry box for keeping all of the glittering baubles she's received from you throughout the decades.
Personalized gold playing cards for the couple that can't get enough of game night!

Gold covered scrapbook. Get all of the children and grandchildren involved in gathering photos, writing notes, and pasting mementos into the pages. 
Creating an anniversary to remember doesn't have to be difficult. If the enthusiasm is there, inspiration isn't far behind. If budget is an issue, think outside of the box to create a personalized gift that your partner will never forget; your wedding date and names painted onto a rock you place in your garden or requesting their favorite song for them on the radio. The spirit of love will shine through, and you'll have plenty of time to plan for the next anniversary!
Featured Image by Greg Reese from Pixabay