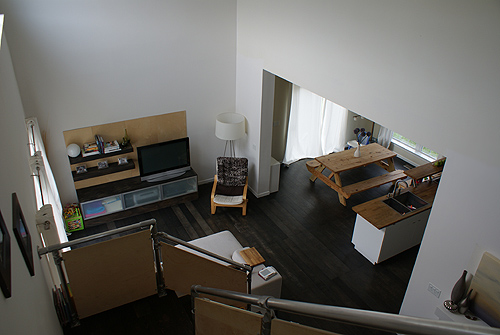 In our home, my husband is the stylish, creative one, while I'm the practical one who just wants things to be accessible and organized. Thankfully, his minimalist style blends well with my minimalist lifestyle so that our home reflects both of our needs and wants.
Despite the difference in our priorities, we've been able to find a balance between practical pieces that meet our needs and beautiful items that complement our decor.
And when we can't find what we're looking for? Sean steps in and builds it himself, which is pretty handy!
To us, the things in our home need to do something and not just look pretty. We look for items with built-in storage (or alternatively, storage that looks pretty), décor that is easy to clean, and while we don't shy completely away from things that might get broken, we do look for things that are at least kid friendly.
For example, when we were looking for something to fill the large wall next to our staircase, we chose a giant clock that not only looks amazing but also fills a practical purpose: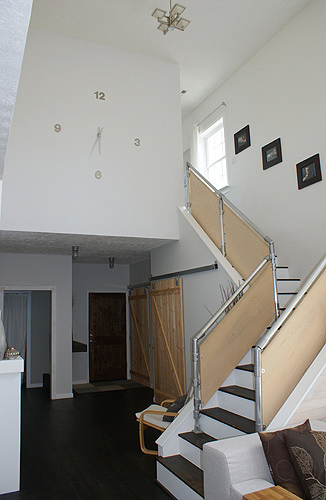 Similarly, we've added bookshelves to space that would be wasted otherwise, and we choose easy-to-clean materials whenever possible!
On that note, CarpetOne's stain-proof carpet, Resista, is perfect for busy families who want to live life without worrying about stains. For more information on Resista Carpet visit www.carpetone.com.
Giveaway
In your home, how do you balance your practical needs with your style wants?
Share your thoughts to be entered to win a 5′ x 7′ Resista area rug!
This is a sponsored conversation written by me on behalf ofCarpetOne. The opinions and text are all mine.