If you are like most people, you probably don't give your boiler much thought until you need to go up to it to switch the heating on – or if you are faced with a boiler problem that has left you without any central heating or hot water. Good boiler maintenance will keep your boiler running for longer and is an essential part of keeping your home in good condition. Not only are boilers costly to repair and replace, but they can also become dangerous if they are leaking carbon monoxide or contributing to electrical fires – another reason why regular boiler maintenance is so essential. When your boiler is not running as efficiently as possible, it will also often cost you more over time due to the higher energy bills that it will cause. So, what are some of the main things to do to ensure that your boiler is working at its best?
Do You Need to Replace Your Boiler?
Before planning repairs and maintenance, it's a good idea to consider if you would be better off replacing the boiler completely. In some cases, it will work out cheaper, in the long run, to get a new boiler installed since the cost of repairs can quickly add up for an older boiler that is breaking down constantly. If your boiler is over ten years old or appears to be experiencing a new problem more frequently than before, getting a new one could save you a lot of time, hassle, and money. Find out more about the options for getting a new boiler and the boiler installation cost at Boiler Central. Boiler Central offers a wide range of different boiler types from the leading brands and can help you determine the best option for your household. 
Check the Pressure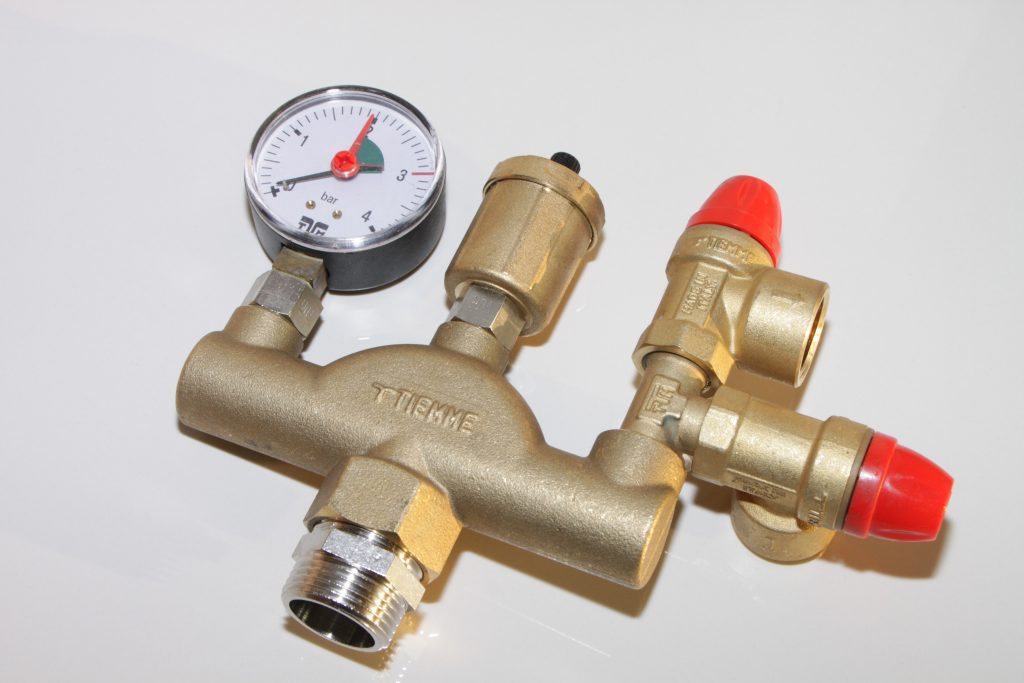 So that it can circulate the hot water around the pipes and radiators in your home, your combi boiler should be set to the correct pressure. Regularly check the pressure gauge to ensure that it is set to the right level. If your boiler drops in pressure enough, you will not be able to access hot water or heating, and a fault code might appear on the boiler to let you know that the pressure is too low. If you need to increase the pressure, you can usually do this easily using the filling loop, which should be opened at both ends for the boiler to repressurize, and then closed once the boiler reaches optimum pressure, which is usually around one and two bars. Typically, boiler pressure might drop every so often. Still, it's worth getting a professional to check if it's happening regularly since it could signify a larger problem. There are also Piezo pressure gauges visit the site to know more.
Annual Servicing
It is essential to have your boiler serviced by a Gas Safe engineer yearly to ensure that it is kept in the best condition. Book an annual service for your boiler each year to ensure that it is kept up to date and that any potential issues are spotted quickly. Since minor problems can easily turn into big and expensive problems to fix if left unchecked for a long time, the annual service could ultimately help you save money and help you avoid your boiler stopping working altogether. You will usually be required to keep up with yearly services to protect the validity of your manufacturer's warranty. 
Bleed Your Radiators
If you can't remember the last time that you bled your designer radiators in your home, you should probably do it as soon as possible. Air can become trapped over time in the radiator, ultimately leading to air pockets that will prevent the radiators from heating up thoroughly. You may be able to tell when this has occurred since some areas of the radiator will feel warmer to the touch than others when the heating is on. Bleeding the radiators will ensure that this trapped air is released, allowing your radiators to fully heat up and preventing your boiler from working harder than it needs to when heating your home. Not only will this make things easier on your boiler, but it can also lead to lower energy bills. 
Cleaning the Heating System
Radiators that are hot at the top but cold at the bottom are a common sign that debris and dirt have built up in the heating system over time. The dirt and debris will usually settle at the bottom of the radiators, preventing this area from heating when you turn the central heating system on. An engineer can carry out a power flush on your system if you have noticed this problem to clean it out and remove the dirt and debris. It's best to get this problem seen as early as you notice the signs since it will only get worse over time, making it harder to heat your home effectively. 
Check for Dangerous Signs
Most of the time, a boiler will run reliably when maintained well and kept in good condition. However, there are few hazardous signs that you should always be on the lookout for. Regularly check the pilot light on your boiler to ensure that it is burning blue. If it's burning yellow, this could mean danger as it is a common sign of a carbon monoxide leak that could cause health problems or even death. Any black marks on or around the boiler should also be treated as a matter of emergency since they could indicate an electrical fire. Heatable says that getting a carbon monoxide detector for your home is an easy and effective way of protecting yourself from any potential boiler dangers. You can easily find carbon monoxide alarms at any good hardware or DIY shop, and most are battery-powered so that you can easily place them close to the boiler. 
Boilers are a vital part of the home that we need for heating and hot water. Whether you have recently invested in a new boiler for your home or want to keep your current boiler running for longer, keep these tips in mind for good maintenance. 
Featured Image by paolobros on Pixabay