Have you ever heard the phrase "champagne taste on a beer budget"? We're all guilty of wanting the finer things in life, even when our budget doesn't allow for them. We crave that luxe lifestyle so much that we often don't realize how much we can actually afford. Luckily, if you want to feel bougie, you don't have to break the bank.
Here are seven luxurious life upgrades that won't cost you a fortune.
1. Switch to Silk Accessories
A small upgrade that will have you slumbering like royalty is switching to silk home accessories such as bedding and pajamas. There is something about silk that feels luxurious. Consider silk products an investment since they can last a lifetime with proper care. 
To help make bedtime feel fancy, invest in silk pillowcases, sheets, and pajamas. Not only will you feel the difference when you sleep, but you'll reap other silk benefits as well. Silk can regulate body temperature and keep your skin hydrated because it absorbs less moisture than cotton. Silk pillowcases also protect hair due to less friction, which means less breakage. 
2. Make Small Home Improvements
Investing in a few small home improvements can make a surprising difference in your life. What's even more appealing, these upgrades are often easy to do yourself. Your home is uniquely yours, and you should be proud of it. So if you want to feel bougie on a budget, make a few inexpensive upgrades!
Inside your home, you can swap out fixtures for a quick refresh. Light fixtures and cabinet pulls can look and feel outdated if you don't give them some love every so often. Some finishes are out of style, while some fixtures look too vintage and not modern enough. Visit a home improvement store and find the fixtures you want. Installation is fairly simple; you may just need an extra hand from a friend or family member.
Don't overlook your outdoor living space, either. Having a great outdoor area for entertaining will make you feel like the boggiest person on the block. Snag some patio furniture at a discount during end-of-summer sales and break it out in the spring. Add outdoor games or a fire pit. The possibilities are endless.
3. Spruce Your Place Up With Home Décor 
In addition to making home improvements, another way you can upgrade your home's look and feel is with simple décor. You don't have to spend hundreds of dollars on a painting or buy a fancy new table to feel bougie.
Visit a discount home furnishings/décor store and pick up a few items that will lift your spirits. Find some fancy picture frames, a candle, or a cute sign with a quote on it. Add a bar cart to showcase your cocktail accessories. Even though these items are small and nothing exorbitant, it'll feel so good to add fun touches to your home.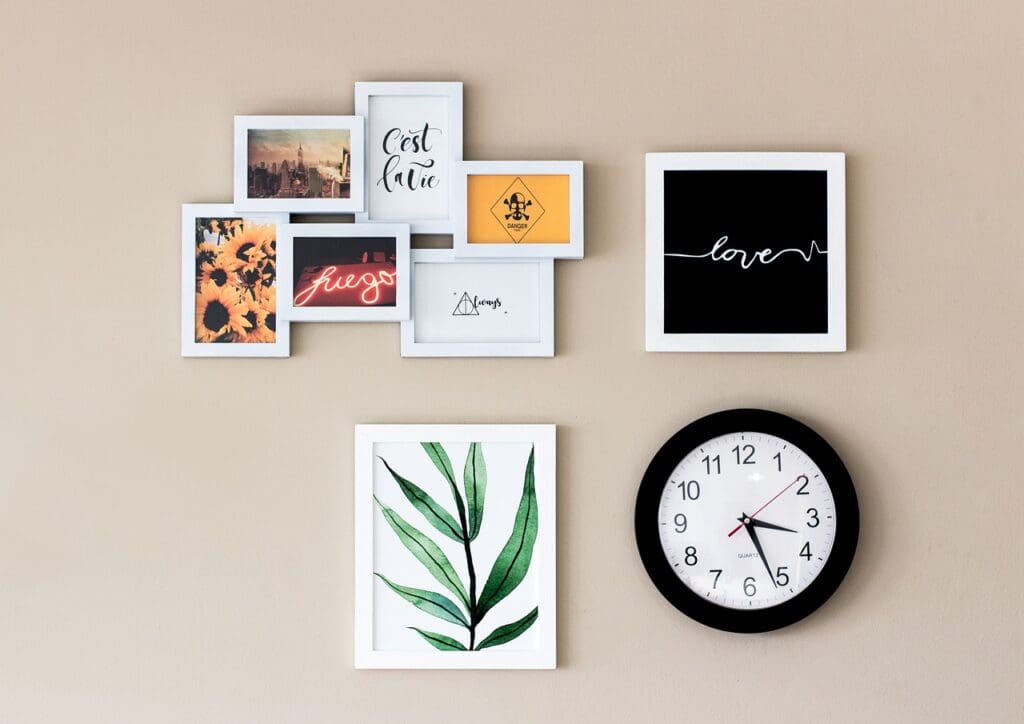 4. Organize Different Areas of Your Life
If your living spaces are a mess, you'll feel like a mess. And someone who is living their best bougie life never feels like this. You'll be amazed at how much cleaning up your common spaces will revive you and make you feel more put together.
Start by organizing your kitchen. Do a deep clean of everything — the oven, floors, countertops, etc. Then focus on the pantry and fridge. Buy organizational containers that will give these areas more appeal. Once you finish with the kitchen, move on to the living room and bedrooms. Maybe even clean out your car! The more you organize, the better you'll feel.
5. Buy Versatile Wardrobe Pieces
Some of us have expensive taste when it comes to style. There is an affordable luxury available out there; you just have to find it. And when you do buy an investment piece, you'll get so much use out of it. For anyone trying to be bougie on a budget, it's essential that you invest in versatile wardrobe pieces.
You'll want to look for products that are affordable but also high quality, so they'll last for years. When it comes to fashion, there are a lot of great investment pieces that you should have. A few good pairs of jeans and a little black dress can take you from day to night with ease. Comfy sneakers, a wool coat, basic T-shirts, booties, and a blazer in classic styles can be styled to create different looks.
6. Upgrade Your Skincare Routine 
You may be dealing with adult acne or starting to see signs of aging. Taking care of your skin is a must, no matter your age. Medical-grade skincare can be pricey, but it's worth it. The products last forever, they feel great on your skin, and most importantly, they work.
The hard part about getting a bougie skincare routine is buying the right products. With so many out there, it can be overwhelming. You can do research on your own and pay close attention to ingredients. Or better yet, visit a licensed aesthetician's office. They'll be able to point you in the right direction and help you address your skin concerns.
7. Treat Yourself a Few Times a Month
If your budget allows, treat days are totally acceptable. Even people with a tight budget can afford to squeeze a little self-care in every now and then. Whether going out to dinner a few nights each month or getting your nails done, treating yourself is good for you.
Make it even more fun by including your friends or significant other. You can purposely plan one night a month where you try a new, high-end restaurant in your city. Or plan a girls-night-in spa event. It'll be more affordable than the real spa and probably more fun. After you slather on a facial treatment, you can pop in a movie, have snacks, and make a night of it. 
They say money doesn't buy happiness, but it sure does feel good to live a bougie lifestyle. Fortunately, this doesn't have to mean dropping beaucoup bucks. By making small upgrades in a few different areas of your life, you'll feel like a new, more upscale person. 
Featured Image by RitaE from Pixabay