When you go to a beauty salon for a treatment, the last thought going through your mind is that you may be permanently injured as a result. Sadly, it does happen, and if you find yourself in that situation, you may wonder if you can sue the salon or spa that performed the treatment. The answer is maybe. 
Here's what you need to know.
To sue, you'll need to prove that the salon was negligent in some way.
Although going to a salon is often thought of as a pampering experience, there is always the chance that a beauty treatment gone wrong leaves you with a serious injury. If this happens to you, you might consider suing the salon or cosmetologist responsible. 
The laws surrounding this are complex and vary depending on where you live, so it is important to research your options first. Generally speaking, though, if the professional's negligence caused physical or emotional harm, they need to be held accountable regardless of whether they meant for it to happen. 
What types of situations might result in a personal injury case?
There is, sadly, a range of situations in which you might find yourself seeking personal injury compensation against a beauty salon. This might include –
Burns due to chemical peels.
Chemical peels are designed to remove the top layer of damaged skin and leave a smoother surface. However, if the beauty salon uses the product incorrectly or fails to carry out a sample test patch, it can result in burns and scarring.
Eyelash extension injuries
It requires an experienced operative to be able to place individual false eyelashes. If they make a mistake, it can result in a corneal scratch or bacterial infection. Either way, it can mean lengthy medical treatment with the possibility of long-term damage.
Injuries following laser hair removal
Many people undergo laser hair removal and are very happy with the results. However, in the hands of an inexperienced or poorly trained operative, the technique can result in burns, scarring, infection, and irritation.
Hair dye burns
A patch test should always be carried out before a hair dye is used. If this doesn't take place, then there is a risk that the dye causes an allergic reaction that can have devastating results.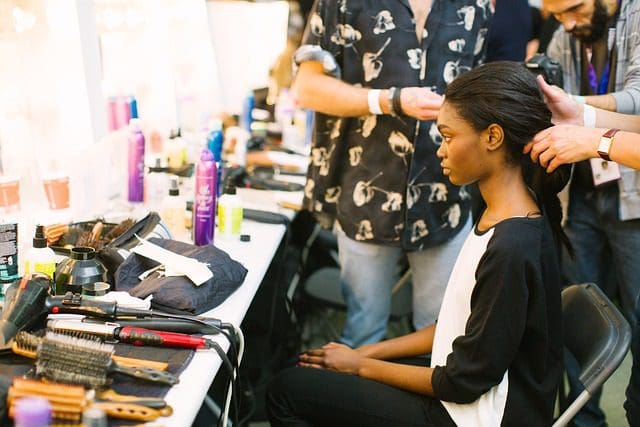 What evidence is needed to start a claim
While this will vary in different cases, your case will likely be supported by the following:
Medical reports from your doctor, hospital, or medical professional

A copy of the accident form that the beauty salon should have completed when they were notified of the incident

Photographs of the injuries

Any correspondence from the beauty salon from your initial inquiry through to notification of the issue

A timeline, so we recommend keeping a diary of what has happened to help you remember all the details.

Records of any expenses incurred because of the injury
How long do I have to start the claim?
In the UK, you have three years from the date of the injury happening to start your claim. If the injuries didn't become apparent until later, then this is when the three-year period would begin.
While this may seem like a long time, the legal process does not always move quickly, so it's recommended to get legal advice as soon as possible.
Do I need to have a lawyer represent me?
In theory, no, you can submit the personal injury case yourself. However, knowing that you won't be dealing with the salon is important. They will pass on the claim to their insurance company.
Insurance companies make their money by not paying out on insurance policies, so their legal team will take all steps to prevent your claim from being successful. This is where having your own legal team comes in. They deal with insurance companies daily, and with their understanding of the law and experience in handling similar cases, they will stand a much better chance of getting a successful outcome.
How much compensation will I get?
The amount awarded is based on the compensation ranges set by the Judicial College. So while you may gain an idea of the lower and upper amount that may be awarded, it will come down to your individual case to determine the exact figure.
Compensation is split into two different elements –
General damages are paid because of the pain and suffering caused by the salon's negligence.

Special damages are paid to cover any costs or losses that have come about because of negligence.
How much will it cost to submit a claim?
Every case is different, so it is very difficult to give an accurate figure. However, many personal injury lawyers offer to take on cases on a no-win no-fee basis. 
This means that they will assess your case and consider if there is a good likelihood of a favorable outcome. If this is their view, you will not have to pay anything to start the claim, and if it doesn't prove successful, you will not have to pay any legal fees. 
As a result, many people can progress with their cases which they otherwise would not be able to due to the financial burden.
Featured Image by agustino from Pixabay