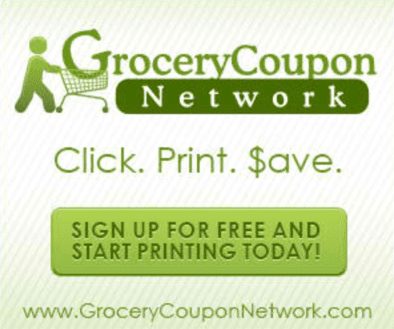 With grocery prices continuing to rise and the added expense of the holidays on the horizon, now is a great time to start using coupons. (Or to start using them again if you've gotten out of the habit!)
Grocery Coupon Network is your source for free grocery coupons, name brand savings, online coupons, free samples, and more!
Using Grocery Coupon Network is an easy way to save on food costs, find printable grocery coupons, and discover new recipes (complete with nutritional information).
At GCN, you'll find free coupons, local grocery bargains, popular sample items and yummy recipes.
To make saving even easier, like Grocery Coupon Network on Facebook and use their convenient tool to find and print coupons as well as join the conversation with more tips on grocery shopping, coupon clipping, cooking, and saving money.
Not sure how to get started? You'll also find tons of great how-to videos from GCN, like Learning to Coupon in 5 Easy Steps:
Visit Grocery Coupon Network today!
This is a sponsored post, but all opinions are 100% mine. Now head on over to Grocery Coupon Network and start saving!