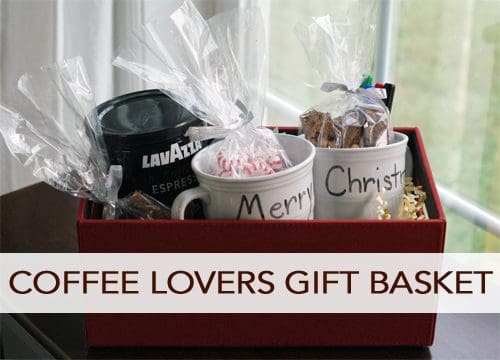 I love a good cup of coffee, and this basket is fun to put together for the coffee lovers in your life!
For a great centerpiece, start with your favorite coffee and two plain mugs (I got the ones in the picture at Walmart for $1.25 each because I couldn't find any at the dollar store). Add a set of dry-erase markers and a handwritten/drawn message.
I love this idea for a couple that enjoys their coffee together each morning because they can write each other love notes, reminders, or a word of encouragement as part of their daily routine. It's fun to write a message that you know will get wiped off because there's less pressure to choose the perfect words or write something worth saving!
You probably could stop there, but you don't have to! Here are some more ideas for your coffee lovers gift basket:
peppermint candies
cinnamon sticks
ground spices
vanilla (or other flavored) extract
sugar or turbinado
flavored creamers
a book or devotional
Have fun with it and customize it for the recipient for a special gift from the heart!
Related Projects:
Join us as we celebrate 101 Days of Christmas with new DIY projects, gift ideas, traditions and more every day from now through Christmas!