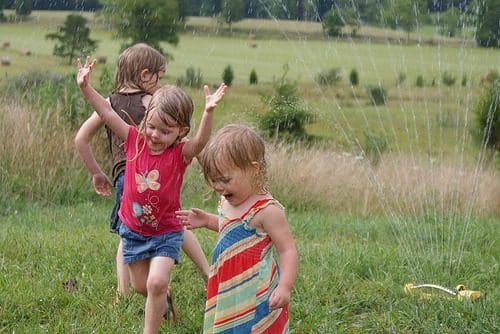 The final post in my summer planning series is up at Cozi's Live Simply. With the end of the school year approaching very quickly, we're talking about creating a summer schedule that works:
During the school year, it's easy to find a weekly rhythm revolving around school hours and after-school activities. Summertime, on the other hand, brings so many variables to the table that finding a rhythm or schedule can be more difficult.
As you juggle camps, sports and vacations, here are some ideas for creating a summer schedule that works:
Prioritize ahead of time. What activities are on your must-do list? What are your goals for the summer? Are structured educational opportunities important to you? Lots of time spent with family friends?
Choose carefully before saying yes. Even though summer hasn't begun yet, we've received a number of invitations already. Saying yes to everything that comes up will leave us little time for each other – or to accept impromptu invitations later down the road – so we're evaluating each one carefully.
Read all of my summer schedule tips at Live Simply…