The pandemic and our in-house meetings have taught us just how important being practical is, if nothing else. The charm of simple things has taken over the world and for the better. Fashion houses around the globe are realizing what essential means and are building up around the same idea. There is no doubt that jewelry pieces that are simple yet elegant are making their way up post-pandemic.
These easy-going jewelry pieces are literally everywhere. From the Met galas to the most famous fashion shows, we have witnessed jewelry pieces with just the right blend of form and function. Not to say that they lack bling; in fact, they look utterly unique and stunning when adorned with the right outfits.
From tried and tested classic jewelry pieces to some experimental ones, we have prepared a list of jewelry pieces that would add a perfect touch to your attire. Read on.   
1. Hoop Earrings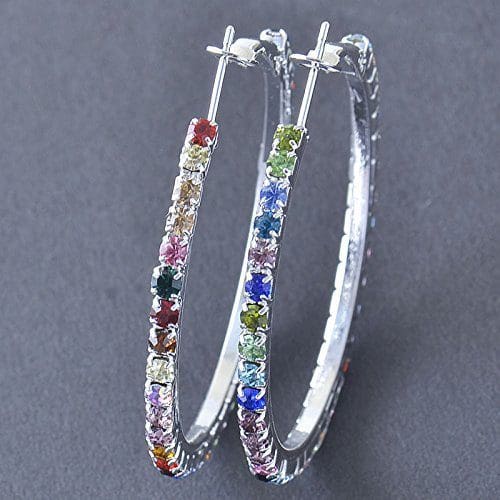 Well, a little sparkle never hurt anybody, right? Hoops have swamped the fashion world and have become a testament to styling and creating new looks with multiple ensembles. A chunky gold hoop may be striking for many women, but the latest Instagram obsession is the crystal hoop earrings. They're gorgeous, easy-to-style, yet big on sparkle, making them a perfect go-to for parties and late dinners. In a sea of colors, the Tanzanite earrings, crafted in a violet-blue tint, and finished in white gold metal, can unmask your deepest desires with their one-of-a-kind charm and timeless elegance. It's a poetic experience to watch a woman walk in with a pair of Tanzanite hoops, wrapped in the brilliance of diamonds. You can pair the sparkling pair of hoops with a graduated tennis necklace to finish off your look.  
2. Gold Bar Bracelets
Yes, bracelets with quirky charms and sparkling stones have flattered several hearts this year, but something more appropriate for the workplace calls for more subtle and sophisticated adornment. A classic, eccentric gold bar bracelet can add luster and quiet charm to your daily ensembles without being too noticeable. There's really no way to go wrong with this basic accessory piece when it comes to styling, although we may suggest going for an engraving. Personalized bracelets are like a piece of armor that means the most to a person; they could carry the name of someone's child, the numerical of their anniversary date, or when they got hired for their dream job. Each and every part of our lives that is the most special to us can be used to evoke a person's style and carry it on-the-go, as a lucky charm.  
3. Gemstone Pendants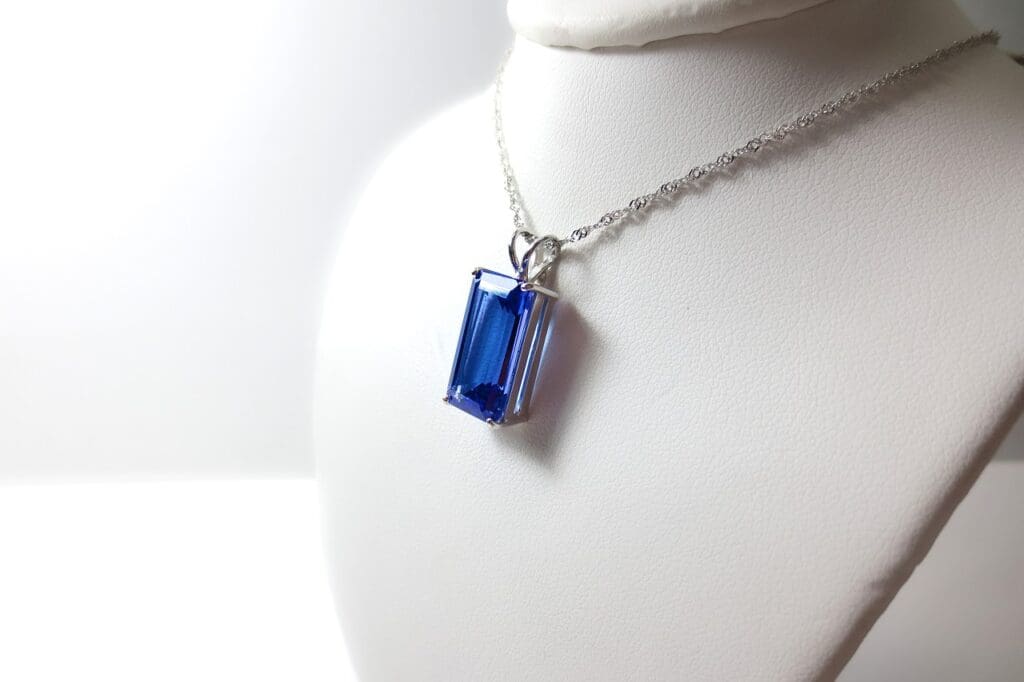 Pretty much every jewelry box entails a string or two of beautiful pendant necklaces. They're gorgeous for all occasions, can be layered, and played around with by adding different jewelry combinations to try new looks. However, while coins and zodiac signs may have had their day on several pendant designs, gemstones are the new key to charm the hell out of your friends, family, and coworkers. Natural gemstones may not be as desirable as diamonds, but it still makes for a fine piece of jewelry. One cannot underestimate what a splash of blue, red, yellow, purple, pink in a beautiful pendant can do to the rest of the outfit. They're simple, come in all shapes and metals, and can elevate almost any outfit you pick for the day. Shungite jewelry, made with a black ebony stone, can perfectly dress for a formal occasion. Also, the stone's various health benefits and natural healing properties can protect you from harmful EMFs, negative energies and help you improve your performance at the workplace!
4. Rainbow Tennis Bracelets
Bracelets provide a more extensive palette to play around with more color, add vibrancy and brilliant shine. Undoubtedly, the design and elegance of an eternity bracelet cannot be matched, and mixing that with a wild variety of hues means the best of both worlds. Women can style their multicolored tennis bracelets with almost anything, giving the overall outfit an instant pop of color. You can dress up your favorite combination of white t-shirt and jeans into a whole look by adding just the bracelet. However, we suggest experimenting with different combinations of accessories and outfits until you find out what can be best described as your personal style.  
5. Diamond-Encrusted Watches
There is nothing more charming than a timeless timepiece. The addition of diamonds to timepieces has become much more common now. Brands like Rolex, Patek Philippe, and Audemars Piguet come up with some watches every year that have stunning diamond embellishment on them. If you are really into diamonds, you should go for watches that have diamond-encrusted all over them – including the bracelet. If that is too much for you, you should go for watches with diamonds on just the dial crown. In any scenario, you are bound to get attention. A timepiece, in general, is attention-worthy, and as they say, 'a diamond is forever.'
Featured Image by yossigee on Pixabay