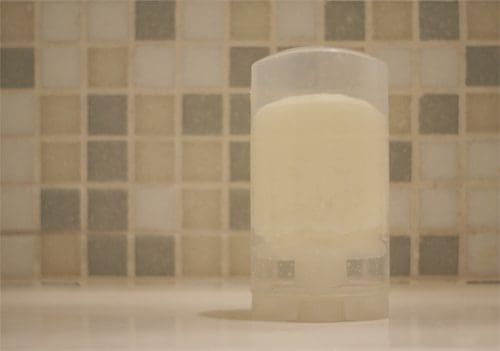 In many ways, Arm & Hammer Baking Soda is the ultimate green, frugal and simple product. You can use it in a variety of ways, from your kitchen to your bathroom, from the nursery to the laundry room. And at under $1 a box – a box that stretches and stretches and stretches – the price can't be beat either.
I already use Arm & Hammer Baking Soda fairly religiously at home…in my homemade deodorant, in the trash can to absorb odor, on bee stings and rashes, and – of course – for baking.
But those things are really just scratching the surface as far as possibilities. Last year I put together a list of 60 uses for baking soda, and I still need to try many of these for myself.
This month I'm going to attempt to cross a few off my bucket list:
My girls haven't yet discovered the fun of baking soda, so I'm looking forward to doing some of the fun activities on this list, like a volcanic eruption and bath fizzies.
In addition, we've been struggling with hard water stains in our bathroom and kitchen sinks, and I had completely forgotten about the scouring power of baking soda, so I'm going to attempt to get those shiny and new looking with a little help from baking soda and its partner in crime, vinegar.
Giveaway
The maker of Arm & Hammer products challenged me to switch to Arm & Hammer Baking Soda this summer, and they are giving away $12,000 in the Arm & Hammer Switch & Save Challenge Sweepstakes. To be entered to win one (1) of twelve (12) $1,000 prizes, simply reply to the question below!
Remember to join other Arm & Hammer Switch & Save conversations for even more chances to win.
This is a sponsored conversation written by me on behalf of Arm & Hammer. The opinions and text are all mine. Official Sweepstakes Rules.