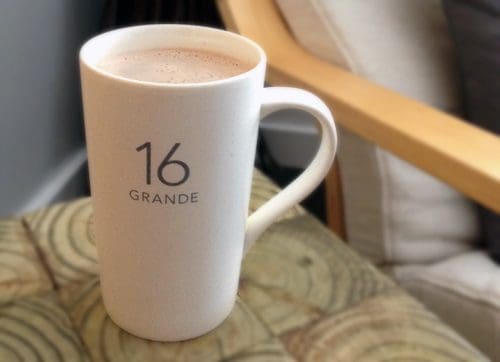 We've all been enjoying this creamy homemade hot chocolate this winter, and today I'm sharing the recipe over at Easy Homemade:
Although we've been waiting anxiously for a significant snow storm this winter (and are more than a little jealous of our neighbors to the north who got a real live blizzard last week!), we have been lucky enough to get a few snow showers since Christmas, and this hot chocolate has become one of our favorite "snow day" treats!
It comes together quickly on the stove, and while sugar is sugar, I feel better about serving this homemade treat (with whole milk, fair-trade cocoa and just a few additional ingredients) to my girls than the stuff that comes in little packets. And it's a whole lot cheaper too!
Click here for the recipe and some of my favorite variations.