Clementine poppy seed breakfast cake recipe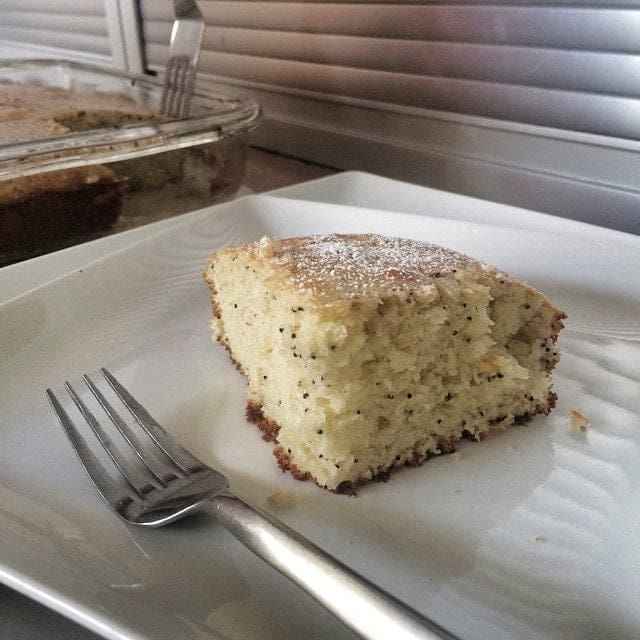 1 cup granulated sugar
3 cups all-purpose flour
1 tablespoon baking powder
½ teaspoon baking soda
½ teaspoon salt
1-1/2 tablespoon poppy seeds
¾ cups butter, melted
3 clementines, zested and juiced
1-1/8 cups sour cream
3 eggs
½ tablespoon vanilla
powdered sugar for dusting, optional
Preheat oven to 400 degrees. Butter a 9"x13" pan and set aside.
In a large bowl, combine sugar, flour, baking powder, baking soda and poppy seeds, mixing well.
In a separate bowl, whisk together remaining ingredients.
Make a well in the middle of your dry ingredients and pour the wet mixture into the well. Gently stir until just combined. Be careful not to overmix.
The mixture will be thick, like brownie batter. Pour into prepared pan and bake for 15 minutes or until the cake is set and the top is golden brown.
Dust with powdered sugar and serve.
Recipe by
Life Your Way
at https://lifeyourway.net/clementine-poppy-seed-breakfast-cake-recipe/