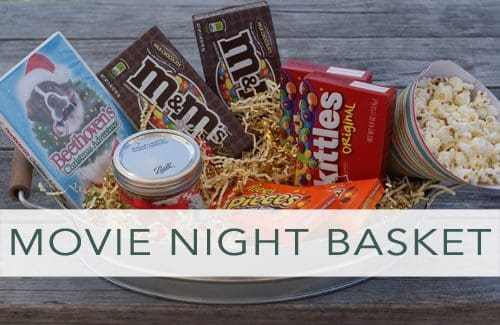 Gift baskets are a fun and thoughtful gift, and this Movie Night basket is an affordable gift that's perfect for a family.
The best part about gift baskets is you can customize them to your heart's content: Include your favorite family movie, the classic you think every home DVD library needs or a Redbox gift card. Add traditional movie theater candy or your favorite old-time candy. Or, if you're really feeling ambitious, make your own!
Popcorn is, of course, a must. Include microwave popcorn, Jiffy Pop or, my favorite, a jar full of kernels and instructions for easy stove-top popcorn. Add popcorn cones rolled from scrapbook paper for serving, and you're set.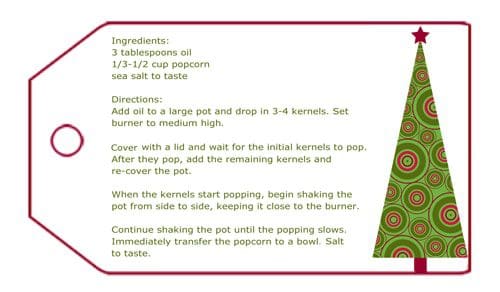 Click here to download or print the popcorn tags, which you can attach to a jar of popcorn kernels with easy-to-follow instructions for homemade stove-top popcorn!
Related Projects:
Join us as we celebrate 101 Days of Christmas with new DIY projects, gift ideas, traditions and more every day from now through Christmas!