Fashion is more than what magazines and catalogs lead us to believe. It's more of a beautiful blend of art, culture, and personal style, in addition to each country's weather and nature. Part of understanding a culture is to learn about its fashion trends and the reasons behind its fashion choices. Now that the internet makes it extremely easy to access different dressing trends around the world, different trends from various traditional and trending outfits are widespread around the globe. Sometimes you may see a creative mixture of clothing items from various countries, making unique outfits that look extraordinarily stunning.
Since different dressing styles are becoming widely popular and beautiful blends are created, it's very interesting to learn the origins of the various blends of outfits. This article is for fashion enthusiasts who love discovering clothing from all around the world and maybe get inspired and create something charming and one-of-a-kind that they can introduce to the rest of the world.
https://images.pexels.com/photos/1381558/pexels-photo-1381558.jpeg?auto=compress&cs=tinysrgb&dpr=2&w=500
French Simple Elegance
The French have always been all about classy elegance with simplicity. This year the style is no different in France, with one of the most recent modes for women is dresses that complement various body figures. These wrap dresses are stylish and practical, can be worn anywhere, and no matter what their body type is, wrap dresses will always fit.
France has shown men around the world that bohemian artistic wear is aesthetically amazing and practical. Wearing comfortable outfits like loosely fitting pants and shirts or T-shirts, with a few accessory pieces like a simple belt, a beret, or a scarf is all it takes to look like a movie star.
Indian Magical Textiles and Colors
Indian fashion is one of the most breathtakingly unique styles around the world. Their bewitching blend of bright colors matches perfectly with their spicy culture full of magic, diversity, and authenticity. According to exceptional stylists at Nihal Fashions, traditional Indian clothing is never out of style. For men and women, their bright, artistic clothing styles make them stand out as people who are forever proud of their culture. There is no doubt that Indian styles in women's and men's clothes belonging strictly to their traditions are a trademark that always makes them stand out in a crowd.
English Elegant Traditional Wear
No matter what year it is, the Brits never give up their sophisticated elegance. The most beautiful hat designs and colors are always in style, but hats are usually only worn on formal occasions. On normal, casual days, practicality is a key factor in their fashion. Colorful dresses, funky tops, and a variety of denim can all be seen in England. Jumpsuits are one of their favorites and pop and rock star styles that make them stand out. British men and women love to wear gorgeous T-shirts and shirts with a variety of colors and prints. They get very creative with hair colors that you may question at first glance but then realize how jealous you are because you're not bold enough to try something as awesome.
Japanese Blend of Modernity and Tradition
The Japanese are some of the most exceptional people in the fashion world because they blend their traditional and modern styles. The way they manage to create something entirely beautiful by mixing their traditional colors and prints with modern clothing is one of the most amazing fashion trends they will always leave the world in awe of. 
One of the most fascinating things about the Japanese is that they know their home country very well. They adapt to their interchangeable weather and natural circumstances by wearing the most elegant and practical wear. For example, flat sandals are a very popular fashion trend there, as they need comfort for the nature of their country, and they add simple artistic touches that make their flats perfectly unique and amazingly stylish.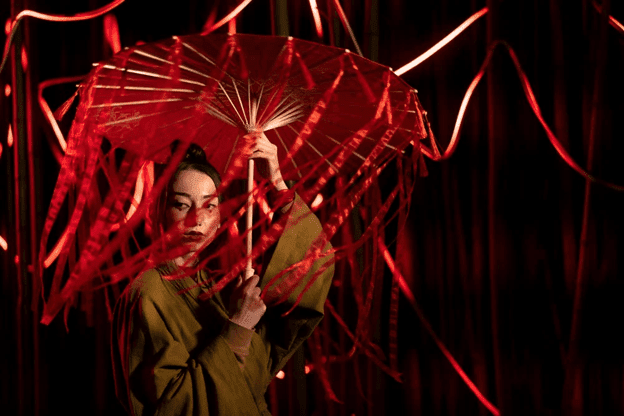 https://images.pexels.com/photos/7958246/pexels-photo-7958246.jpeg?auto=compress&cs=tinysrgb&dpr=2&w=500
The modern world dress style has changed drastically over the years, yet many styles from the sixties and the seventies are becoming hits again. The beautiful dresses from the early sixties and the hippie colors and styles from the mid-sixties and seventies strongly make their way back to the present fashion trends. Another wonderful thing happening lately, thanks to the internet, is the intercultural exchange of stylistic ideas, where many countries blend modern clothing with their traditional wear, creating new wonders and introducing them to the world. Be bold and experiment with different fashion cultures, traditions, and trends.
Featured Photo https://images.pexels.com/photos/1381558/pexels-photo-1381558.jpeg?auto=compress&cs=tinysrgb&dpr=2&w=500