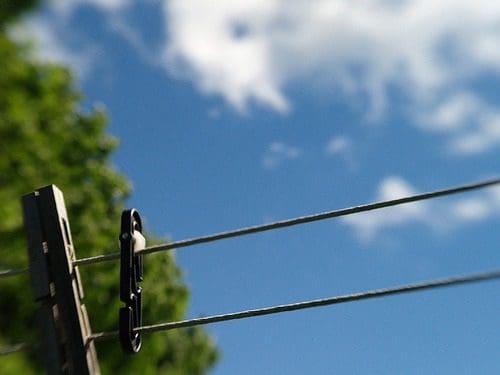 This giveaway is now closed! The winner is [email protected]…!
I'm participating in The Switch & Save Challenge, trying a variety of Arm & Hammer products and sharing my experiences with you!
Laundry is a hot homemaking topic because it's one of those things we deal with day in and day out. I love it when all of my laundry baskets are empty, which happens rarely and doesn't last long even when it does happen. In the winter we deal with big bulky clothes that make for frequent loads and in the summer we deal with sweat and dirt which means we wash clothes more often, so it really is neverending.
All of that said, I manage to keep the laundry monster at bay much more effectively these days, so I wanted to share my top laundry tips with you today:
Move your laundry room to your kitchen. Okay, okay, that's not really feasible for most people, but I will say that this was one of my must-haves when we built our home four years ago. Having the laundry room off the kitchen means I can work on laundry while cooking or doing school at the kitchen counter, which makes it a lot easier to carve out time for it every day so that I don't get behind.
Fold straight from the dryer. The minute I move a load of laundry from the dryer to a basket in order to put another load in the dryer, I begin to feel overwhelmed. To avoid that feeling, I fold straight out of the dryer 90% of the time. Sometimes a load will sit in the dryer for a day or two, but I try to fold it before starting another load – or at least while the other load is running – so that I don't get backed up.
Fold clothes by type. I know this probably gives away the level of my type-A personality, but I fold clothes by type as they come out of the laundry to make piles easier to put away. That means I pull out the hanging shirts first, then fold the pants and shorts. Next I fold t-shirts, boxers, tank tops and underwear. And finally, I pair up socks. I do the same whether it's a load of Sean and my clothes or a load of the girls', because the piles are sturdier and then I can just grab items by type to put them away.
Make your laundry room a place you like to be. Moving your laundry room may not be feasible, but brightening it up and making it an enjoyable place to be can make a big difference in your laundry routine. Change out old dingy light bulbs with bright whites ones. You could also add pretty touches such as decorative baskets to hold your supplies or pictures of your family on the walls or shelves.
Multitask while you fold. Make the most of the time you spend folding laundry by doing it while you chat on the phone, watch TV or listen to a podcast. You'll find that the time passes more quickly, and if you don't normally have time for those activities, you may even start to look forward to your laundry-folding sessions!
Enter to win a $25 Visa gift card! Tell me how you do laundry.
Giveaway closes at 11:59 p.m. ET on Friday, 7/8. The winner will be selected randomly and notified by email, and this post will be updated with their name as well!
This is a sponsored post for Church & Dwight Co., Inc, the maker of ARM & HAMMER branded products, who is compensating me to try different products. Save $1 on any 2 ARM &HAMMER Laundry Detergents. And be sure and head over to The Switch & Save Challenge for the chance to win $25,000.