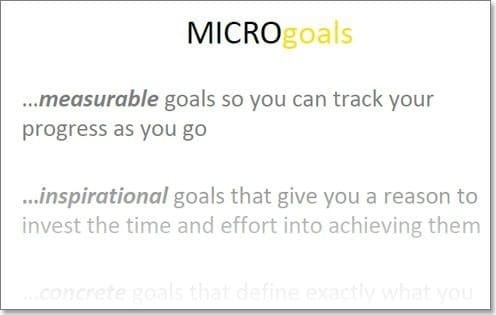 Setting MICRO goals is an important part of actually achieving your goals. It's easy to set a big picture goal such as "lose weight" or "get a new job", but walking through the process of setting measurable, inspirational, concrete, realistic, obtainable goals is a little bit harder.
This handy little pocket printable can be printed onto sturdy cardstock and then tacked to your bulletin board, tucked inside your planner or stuck to a mirror to remind you to create MICRO goals that you can work toward and achieve.
They print four to a page, so be sure to share the extras with a friend or coworker!