The following post is from Jason & Jennifer Bruce of New Season Design: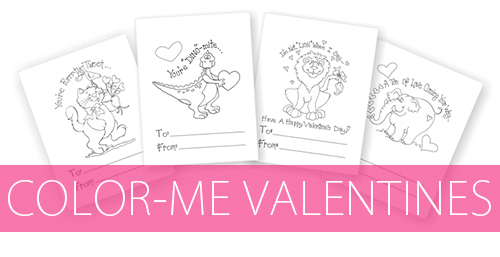 Valentine's Day is coming with all of its candy-flower-card-giving goodness!
While some kids beg for pre-printed cartoon character cards from the grocery store, our daughter prefers to add her creativity to her valentines. Sometimes we make our own with construction paper and glitter and glue. This year she'll be coloring these cute color-me valentines. I love that she spends a little bit of time on each card, adding her special touch.
Click here to download or print the valentines.
Printable "Flying High" Valentines
Jason & Jennifer Bruce are the husband-and-wife design team behind New Season Design, where they work together to help clients put their best foot forward online. Jason is a pastor-turned-graphic designer, and Jennifer is a teacher-turned-blog designer who also blogs at The Simple Pen about life, learning and the things she loves.