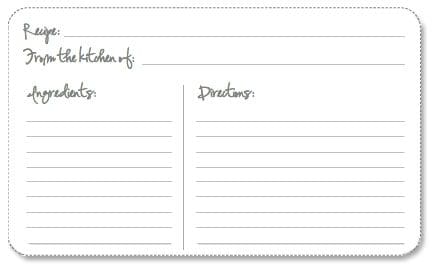 Whether you're looking to organize your recipes, pass them on to other people or create a special gift, these simple, clean recipe cards make it easy to share your favorites.
Print them and fill them out by hand (which adds a special touch!), or fill them out on your computer before printing (a great option for the recipe that people are always asking you to share!). Be sure to print them on cardstock so they'll hold up longer!
Click here to download or print your free recipe cards:

Advertise here.