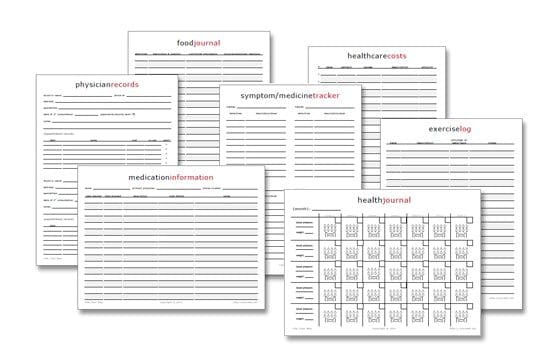 I'm excited to release a new set of printables today based on requests from several readers. In this set, you'll find a monthly health journal to help you track your weight and blood pressure as well as how much water you're drinking and how much you're exercising. You'll also find logs for medication, exercise, healthcare expenses, the food you eat, and more. And keep track of your physicians in one convenient place with the physician records inventory, which lets you record their office information as well as track visits, advice, and more.
Click the links below to download each of the new printables:
Get all of the Life Your Way printables.   The complete set includes all printables published to date, organized by folder for easy download.