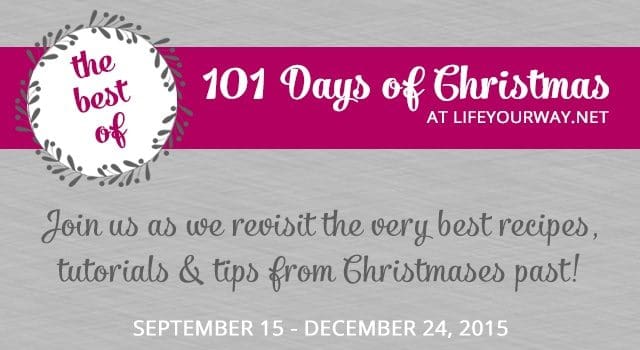 Each week this holiday season, I'm sharing seven of my very favorite 101 Days of Christmas projects from the archives.
With Thanksgiving just a few days away (and advent starting just a few days after that!), it feels like the holiday season is officially here…and I love it! We're heading down to North Carolina for a few days to spend Thanksgiving with my parents, my sister and my grandma, and then we'll be home and start working (slowly!) through our favorite Christmas traditions. I don't think we're going to ring the Salvation Army bell this year, only because it's been super cold most of the years we've done that, and I'm not sure I'm up for 3 hours in the cold with a tiny baby!
My kids reaction to this cute cookie tree made all of the work that went into it worth it, and I'd love to do it again in the future as a surprise for them (or maybe I should just pass this post on to my 11-year-old and let her make it!).
Click here for the recipe and instructions.
Chocolate, peppermint, shortbread…you really can't go wrong with this delicious and fun recipe that Shaina shared a couple of years ago!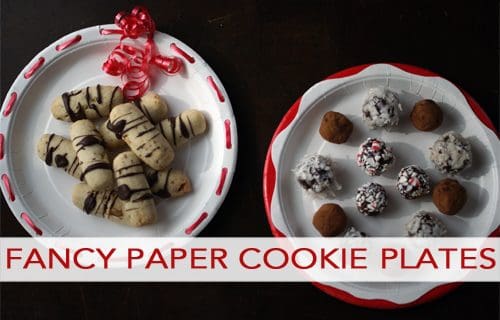 These "fancy" paper cookie plates are a fun way to dress up plates for potlucks, neighbor gifts and more. Simple but cute!
Click here for ideas for your plates.
These are definitely another one of my favorite cookies (yes, I have lots of favorites!). The Fiori di Sicilia flavoring is amazing, and the sparkly stars are the perfect cookie for letting that flavor shine!
I'm so glad we tried these graham cracker houses last year, and this will definitely be one of our regular traditions moving forward.
Click here for the simple instructions.
This popsicle tree is a play on the felt tree ornaments I do with my toddlers, but my older preschoolers and early elementary kids always love a project with paint and sequins.
Click here for supplies and directions.
Get ready for your holiday meals with these printable placemats!
Click here for this free printable.
Have a wonderful Thanksgiving!