If you're a keen gardener, owning an allotment of land can add an extra layer to your horticultural success. A place where you're able to escape the hustle and bustle of everyday life and be at one with nature. Although it might seem like a relatively easy and straightforward hobby to have, there's plenty to think about before you even get there.
Think about your layout
A layout is everything when it comes to an allotment. Spend as long as it takes to plan out where you're going to grow everything. You'll need to think about how you'll use the space practically across the seasons of the year. Will you opt for smaller beds and have more of them for ample crop rotation, or will you choose a much simpler layout instead?
Top tip: Draw your layout onto a piece of paper to know where everything is and can easily work out when things will need rotating and changing. 
Test and plan
While your plan may look picture perfect on paper, you can't really finalize anything until you've had a good root around your plot. Only at this stage will you discover the soil type and amount of sun coverage you get, which can affect what you can grow and when. 
You can find out the pH level of your soil by using a meter, which you can pick up pretty much anywhere that stocks gardening items. This will help you determine whether or not you'll be able to grow certain plants or fruit and veg successfully. 
Consider crop rotation
To help you make the most of your allotment, you'll need to develop your very own crop rotation plan. This will ensure your area is always blooming. Having a plan will also help you keep the soil balanced and grow a wider variety of fruit and vegetables.
If you're unsure how to get started, here are some top tips: 
Divide your space into four sections – three for annuals and one for perennials. 

These can then be grouped into your desired crops by family – brassicas, legumes, onions, potatoes, and roots. 

Make a note of which two are the most important families to you and give them their very own sections. 

Then group the remaining three families together. 
Once you've done this, you can then plan your crop rotation for each section, moving from section three to section two and then section one over three years. It's also a great way to test your skills as a gardener!
Think about a greenhouse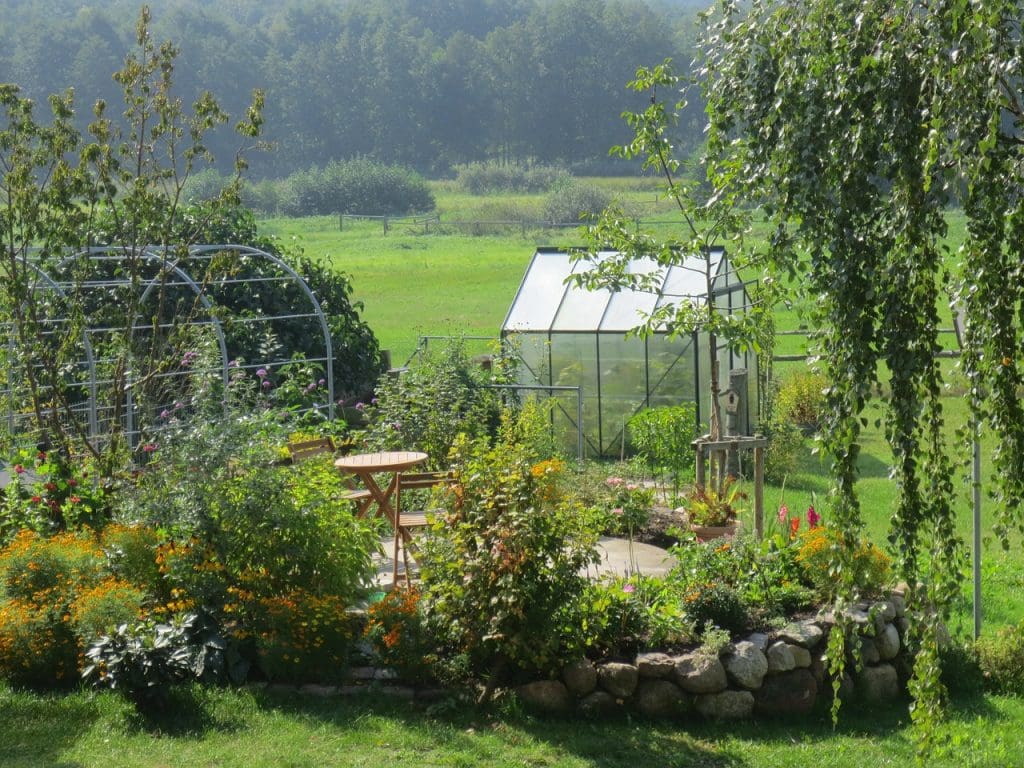 One final thing you may want to look at investing in is a greenhouse with the unpredictable British weather, never knowing what it wants to do and when a greenhouse can help protect all your hard work. 
You may even want to add things like a chair for you to relax on while you're there, a heater, and maybe even a kettle for the colder months. As greenhouses aren't cheap, check your finances are in order before you make the purchase – remember, they might be costly but could be well worth it to protect your crops!