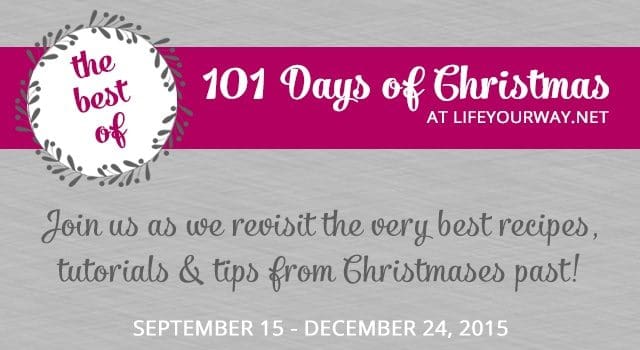 Each week this holiday season, I'm sharing seven of my very favorite 101 Days of Christmas projects from the archives.
One of my very favorite Christmases was the year we declared it a "handmade holiday" and spent months preparing for Christmas by brainstorming and handmaking gifts for our kids and various family members. That was the year before the first 101 Days of Christmas series, and we haven't done it again since. (And I know myself well enough to know that this year with a brand new baby isn't the year to do it once more!) But it was really very special to take the time to handcraft various gifts. I would spend evenings in the laundry room sewing diapers and bibs and burp cloths for the girls' Bitty Babies, and we put together handprint calendars for the grandparents, marshmallow guns for my young step-brothers and monogrammed journals for our teen sisters.
Even if we don't do a full handmade Christmas again, I think what made it special was the thought and attention we put into each gift, and that's something we can do every year!
This handprint canvas is one of my favorite projects, and I may need to take the time to make one for myself with all six of the kids' handprints once Lucas is a little older!
Handmade ornaments are so much fun because you can customize them in so many ways—color, size, etc. These retro paper ornaments are simple to make but beautiful on the tree!
Click here for step-by-step instructions.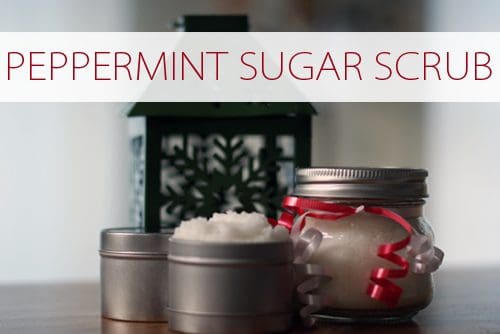 Add a little luxury to someone's stocking or gift basket with this delicious peppermint sugar scrub. It's simple to put together but wonderful in the bath or shower, and you can adjust the scent by using different essential oils!
My girls always love when I make these pinwheel cookies. They're pretty easy to make and fairly fool proof, so if you don't mind a little food coloring, you'll want to give these a try!
Rosemary is one of my very favorite herbs, and these honey roasted nuts from Shaina incorporate a sweet honey coating with this flavorful herb for a delicious savory treat.
I love these ornaments and may have to buy some replacement tiles to make Jackson and Lucas their own ornaments. These are fun and easy to make and who doesn't love Scrabble letters?
Don't worry about running out of bows this Christmas; make your own with some contrasting wrapping paper!
Click here to see how to make these.
Just 66 days until Christmas!