In the contemporary era, flight reservation is super easy. Many of the bottlenecks that existed back when air travel was relatively new have been made redundant by the latest technology.
You can say that we are privileged to live in this era where technology is at the center stage of the flight reservation process. 
If you plan on doing some travel with Pakistan Intl Air Airlines (PIA) as you make your PIA reservation, let us take you down memory lane. 
History of flight reservation
Air travel has made many changes since the 1930s. Back then, it was more like a circus. People smoked freely on the plane, booze flowed freely, and five-star meal offerings were the order of the day.
On the ground, airports were super busy. Airlines would employ fleets of operators to conduct airline reservations. The fleets would sit around in circular tables with rotating shelves with index cards representing a flight. 
Here's how flight booking looked like;
The operator would have to find a flight index card on the rotating shelf,

They would then have to mark it, indicating a seat has been booked

The operator would then hand-write a flight ticket
That's 90 minutes gone by the time this process was over,
As you can see, the work was pretty cumbersome, but it did the job. 
As air travel became popular the reservation system became more complicated. A reservation table could fit only eight operators. But passengers kept coming, and airlines had even more flights in their fleet. This meant simultaneous bookings as it got busier by the day. Something had to give.
By the time a change was happening, it was already in the 1950s. American Airlines had already seen the problems and were working on a solution. 
Computer system developed
A computerized booking system was developed in 1952. The technology at the time wasn't very advanced. The system allowed people to simultaneously look up flight information, although it still required manual ticketing by the operators. It solved the problem at hand for the short term.
Perhaps the trajectory changed when an IBM salesman had a chance to meet with the president of America Airlines. 
IBM enabled a communication system between travel agents and airline ticketing offices to notify agents of booked seats and available seats plus processing the bookings and printing tickets. The system was known as the Semi-Automated Business Research Environment (SABRE)
SABRE changed the processing time from 90 minutes to a few seconds. All this was taking place before the internet.
Later, IBM came up with the Computer Reservation System (CRS). The CRS would later give birth to the Global Distribution Services (GDS)
Today, the system has evolved to web-based software for travel management companies and travel agencies for air travel. The services have also expanded to hotel reservations and car rentals.
To give you a gist of what the modern air reservation process looks like, we have prepared the procedural steps you need to take before air travel. It should be helpful, especially if it's your first time making an air travel reservation.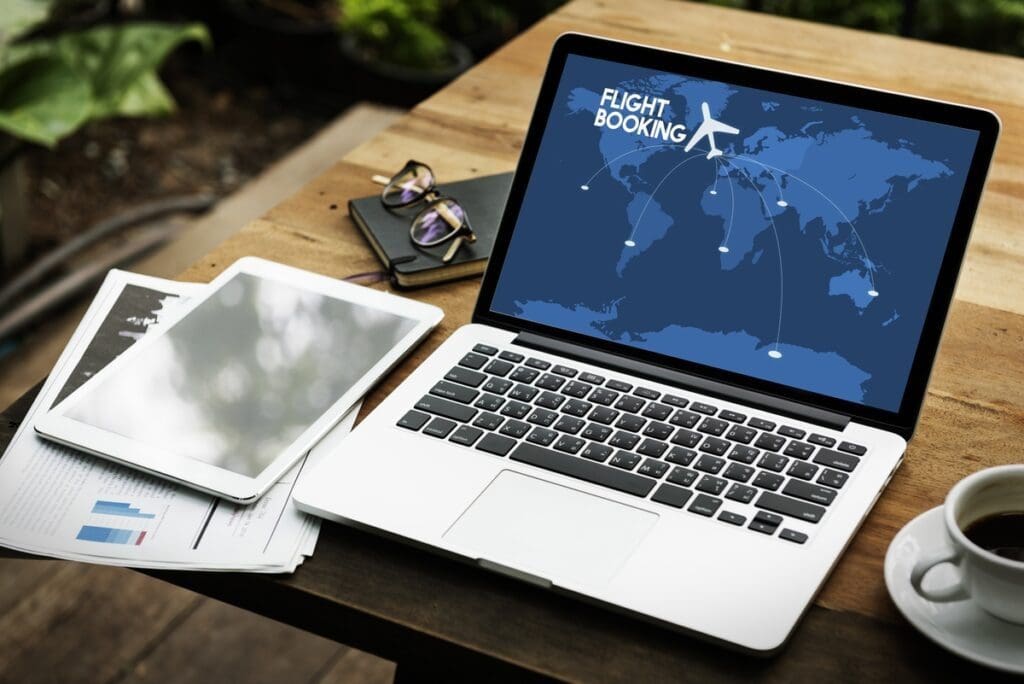 The Flight booking process
1. Flight search
Before searching for a flight, the first essential step is determining your travel date and destination. 
2. Airline reservation system
The flight reservation system is a web-based online booking platform that allows you to make flight reservations.
You only require an online search to book a flight online. Most aggregator websites will show multiple airline options for the day where you can choose by comparing fees and what's suitable for you.
3. Additional services
Before booking a flight, remember to check basic information about the flight. This includes travel duration, time of travel, and the number of stops.
You may find that flights with cheaper fees have several stops before finally reaching your destination. It translates to extra traveling time. Consider this before deciding on the flight to be booked.
4. Payment processing
You will need your credit card information to process the payments. Hence, it's necessary to have your cards nearby. Be prepared to give your card number and pin details.
If multiple tickets, make sure you have the correct name, spelling, and age of travelers. Information provided here must match the identity proof of the traveling individuals on the day of boarding.
5. Ticket booking
Before taking this step, make sure there are no extra service charges added, especially if you use an aggregator website. Aggregators are known to charge additional fees for booking tickets.
6. Check-in for your flight
The day before the departure, check the airline's website and use the confirmation number to check-in. If the airline permits, you can also view your seats and confirm your sitting preference.
7. Boarding pass options
You can choose to print out your boarding pass through the airline's website when checking in or when you arrive at the airport. Some airlines allow mobile boarding passes.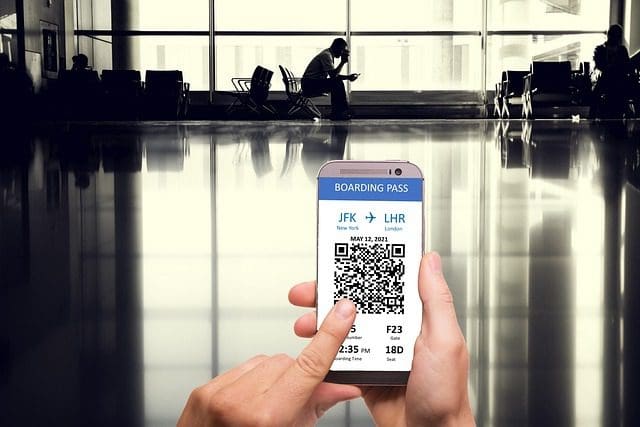 8. Arriving at the airport
Arrive at least 2 hours before your flight is scheduled for departure.
Benefits of online flight reservation
You no longer need to visit a travel agent. The internet has made things far more accessible for customers to buy flight tickets. Here are some of the benefits that you enjoy from a streamlined online PIA reservation system.
Convenience
You can now book your flight anytime and anywhere. Flights can be booked at home or in your office via smartphone or computer. You don't need to worry about visiting a travel agent or booking a flight without exploring other options. 
Prices
Before booking a flight, you have the freedom to check out other airlines for the most affordable prices. It is a freedom that has only been made possible through online flight reservations. 
A travel agent may book flights that offer the agency a commission. These flights tend to be more expensive than booking via PIA reservation.
Early check-ins
You can save a lot of money by checking online. If you are flying locally, you can check-in 24 hours or an hour before the flight, while international travelers can check in two days to a day before the flight.
You only need to go to the airline portal, find your reservation, fill in your details, and print a boarding pass. But as we have seen, some airlines offer mobile check-ins where travelers can have boarding pass barcodes sent to their phones.
Changes and cancellations
Canceling a ticket is simple when you have booked it online. All you need to do is go to the airline's website, log in with your booking details and then change the flight to a later date. You can also cancel a reservation or upgrade to another cabin class.
You will find that some travel agencies charge an extra "internal fee" for booking. Booking via PIA reservation sheds all extra costs and additional fees.
Featured Photo by Andrea Piacquadio from Pexels