Visiting a new destination is exciting but can be a little stressful. After all, if you're like most people and don't have a lot of vacation time, you want to make sure that you make the most of it. Knowing in advance which items are must-do's makes planning your itinerary easier. Here's a quick overview of Key West's best attractions, whether you're spending a weekend or a week.  Plan your time so you can see as many of the highlights in Key West that you can.
Duval Street: The Heart of Key West
Even though Duval Street is pretty short–it's just around one mile long– in Key West, this is the center of everything you could possibly need as a tourist. From restaurants to bars, cafes, boutiques, and even museums, you're sure to find it here. Duval Street runs from Southernmost Point to Mallory Square, and it's ideal for walking or biking. It's a key feature on the well-known Conch Train Tour, a popular activity for those new to Key West. It's a 90-minute trip through Old Key West led by tour guides who share their insight into the city's history and culture as they point out major landmarks. Stick around Duval Street for live music nightly at area restaurants and bars, and don't miss the Sunset Celebration at Mallory Square, held every evening as the sun goes down. For added enjoyment, book a food tour so you can sample the wide variety of cuisines available in this neighborhood. 
The Key West Butterfly and Nature Conservatory: Get Close to Nature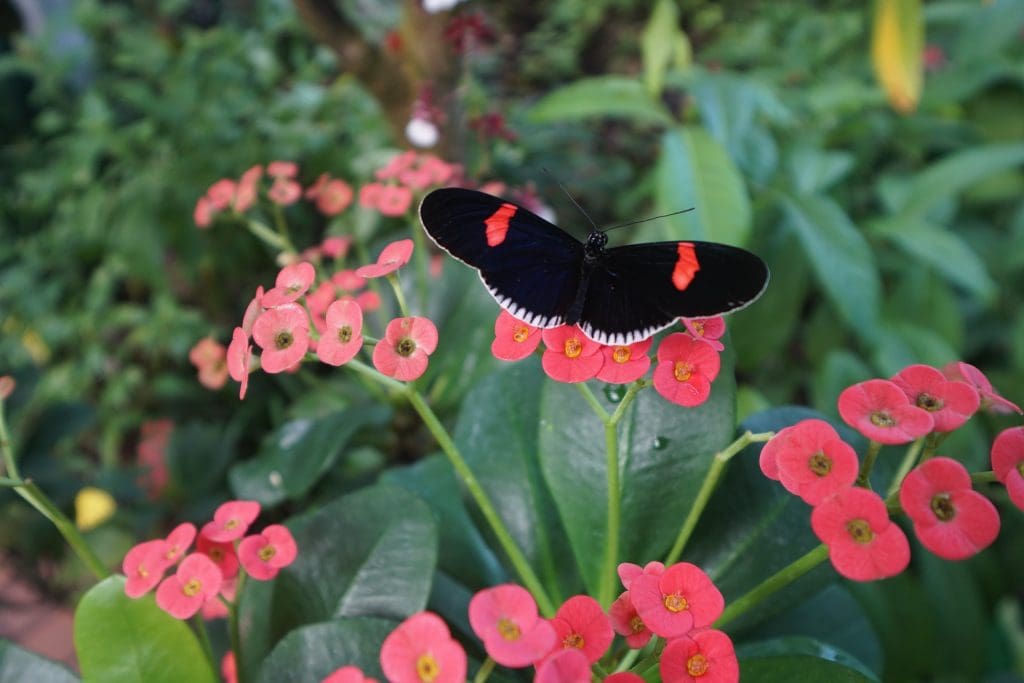 Experience nature truly up close and personal with a walk through the conservatory. It's a fully screened space where dozens of species of butterflies have free reign, and native plants grow peacefully; exotic birds also make their home here. The habitat is open for visitors to walk through and even sit for a while. People can take their time and enjoy the wildlife around them. Exhibits illustrate the butterfly's life cycle, and special events include twilight tours and "flamingle" programs where you can meet the resident flamingoes.  
Arrange Your Own Food Tour
One of the most exciting things about Key West is the great crossroads of cuisine you can experience here. Enjoy French, Asian, Latin American, and Southern American flavors and influences in breakfasts, lunches, and dinners. Kermit's Key West Key Lime Pie Shoppe has scratch-made key lime pie, Eaton Street Seafood Market and Restaurant has conch fritters and conch ceviche made in-house, and Duetto's Pizza and Gelato is a perennial favorite for hand-tossed pizza pies and freshly made desserts. If you don't know where to begin on your own, book a formal food tour for the best way to sample a little of this and that; most food tours last a few hours and are walking-oriented, so be sure to wear good shoes.
The Ernest Hemingway Home and Museum
The home of American literary legend Ernest Hemingway is open for tours of the house and the gardens. People flock to it from around the world to see the famous architecture and Hemingway family heirlooms on display in the home. See one of the first in-ground pools and marvel at the six-toed cats that still call the Hemingway house their home. Tour guides share stories of Heminway's great love for Key West and the many adventures he had here. 
Book a Fishing Charter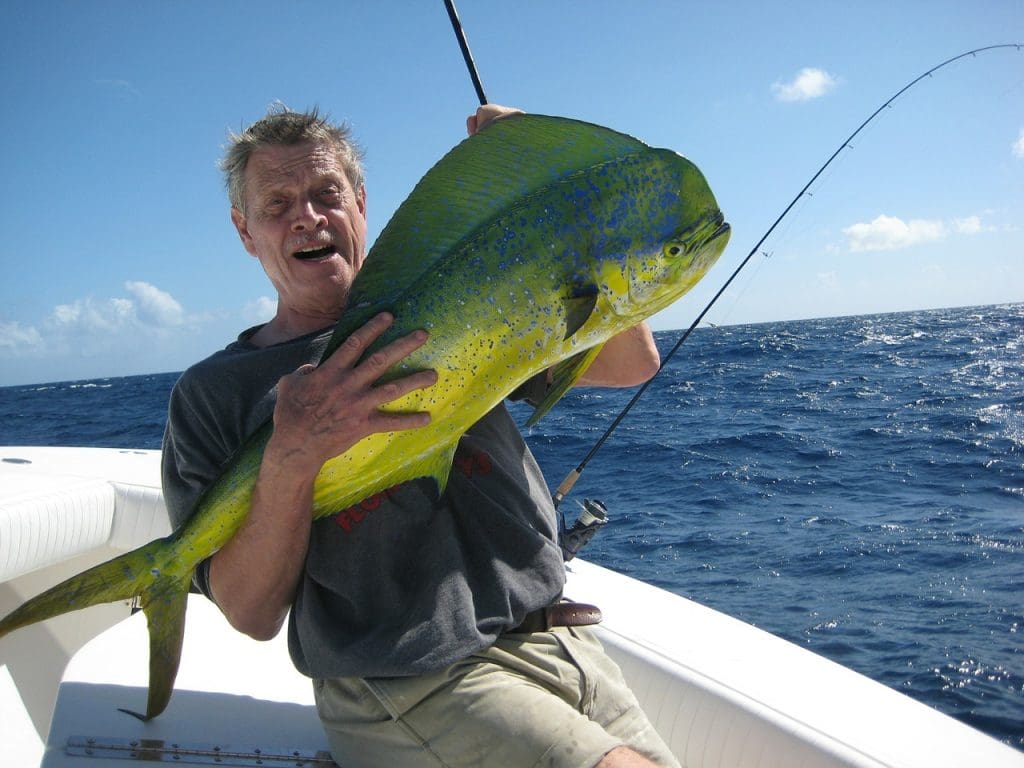 Fishing is one of the most widely enjoyed activities in Key West, and booking a fishing charter to take you out is the best way to do it. There's no worry or fuss about packing your fishing gear or getting the necessary permits and fishing licenses–a fishing charter boat captain ensures everything is in place. From wreck to reef fishing and everything in between, there's a half- or full-day excursion that's perfect for you.
The Mel Fisher Maritime Museum
Who doesn't dream of finding buried treasure? Mel Fisher not only dreamed of it, and he did it. And the exhibits at his namesake museum showcase exactly how he did it. You can also get an up-close view of coins retrieved from shipwrecks and other artifacts retrieved from the depths of the ocean by Mel Fisher and his team. 
Key West Lighthouse and Keeper's Quarters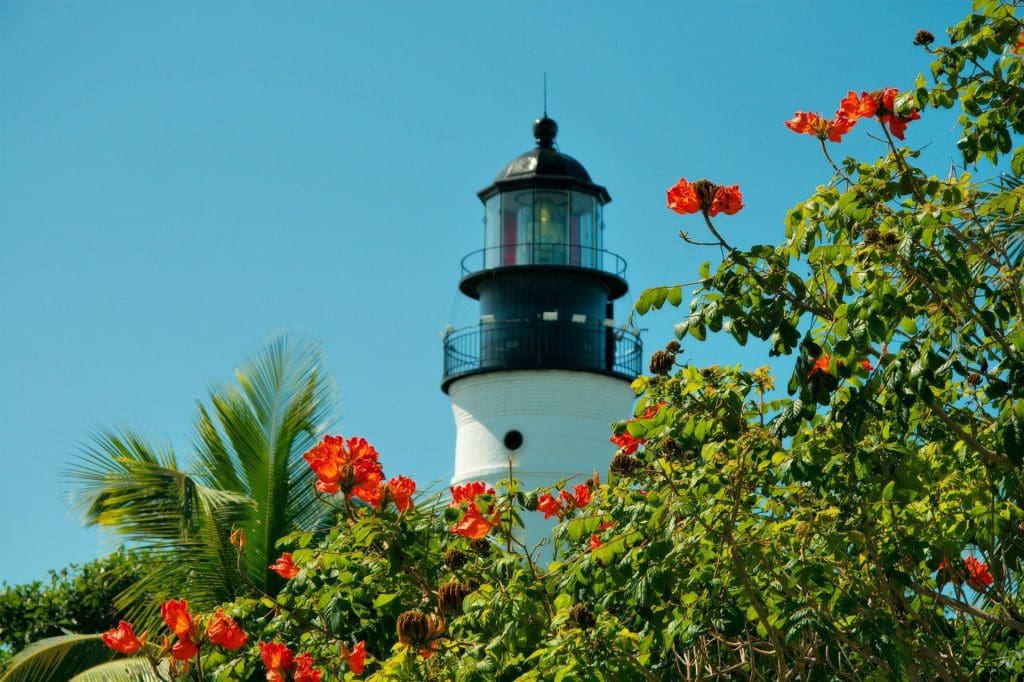 One of the highlights in Key West is the Lighthouse and its most important role to prevent nearby ships from crashing onto this island city's shores. Today, while ship captains may not count on the lighthouse in favor of their high-tech navigational gear, you can still climb the 88 steps to the top of the lighthouse and imagine what life must have been like for the lighthouse keepers. 
Key West has numerous landmarks and activities for visitors of all ages and interests. From history to culture, art, music, and nature, the city is home to an array of memorable things to add to your vacation itinerary. Planning your vacation well in advance will help you ensure that you can take the time to see everything that's important to you.
This list includes just some of the highlights in Key West. If you have time roam around and you will find others.  There is so much to do.
Featured Image by Paul Brennan from Pixabay