Macaroni and cheese is a staple in our home, but I have never really found a homemade recipe that I loved. Then I came across Jamie Oliver's Macaroni and Cauilflower Cheese Bake (#5), and let me tell you…it changed the way we view mac 'n cheese! It is so incredibly simple, and a much healthier version of this American classic…with or without the cauliflower. Of course, then I started to see even more variations on Pinterest, and now I can't wait to try all of these!

1. Three-Cheese Mini Macs | Food & Wine
2. Macaroni & Cheese with Mix-Ins | The Ktcnn
3. Perfect Mac 'n Cheese in Individual Bowls | Shine from Yahoo!
4. Panera-Style Mac 'n Cheese | Victory or Death in the Kitchen
5. Jamie Oliver's Macaroni & Cauliflower Cheese Bake | Culinate
6. Cheeseburger Macaroni | Kevin & Amanda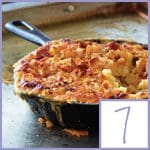 7. Macaroni and Cheese with Crunchy Crumb Topping | Project Foodie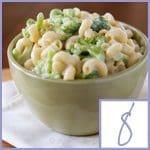 8. Broccoli and White Cheddar Mac 'n Cheese | The Craving Chronicles
9. Slow-Baked Mac 'n Cheese | A Whisk and a Prayer
Want to see more? Be sure to check out my Mac & Cheese, Let Me Count the Ways board on Pinterest!
What's your favorite way to make homemade mac 'n cheese?