The average debt of Americans stands at $92,479, with consumer debt at about 14.2 trillion. This whopping amount created movements and calls to resolve the alarming debt management issues. To help both lenders and borrowers, the utilization of financial technology, also known as fintech, took place. Fintech helps with managing loans.
Fintech is the term for innovations in the world of finance, often with the help of technology. Through this, financial transactions get easier and more streamlined through time, offering clients ease and convenience. The same thing goes for the debt industry, as it offers services in the most convenient way possible. 
The following are descriptions of fintech and how we are experiencing it in debt transactions.
What is Fintech?
Fintech is how the finance industry improves in terms of services, especially with the aid of technology. It is a broad term used to show how financial institutions can enhance their transactions with clients and customers. In turn, the latter set of people will keep returning for more given the good experience they had, boosting the business.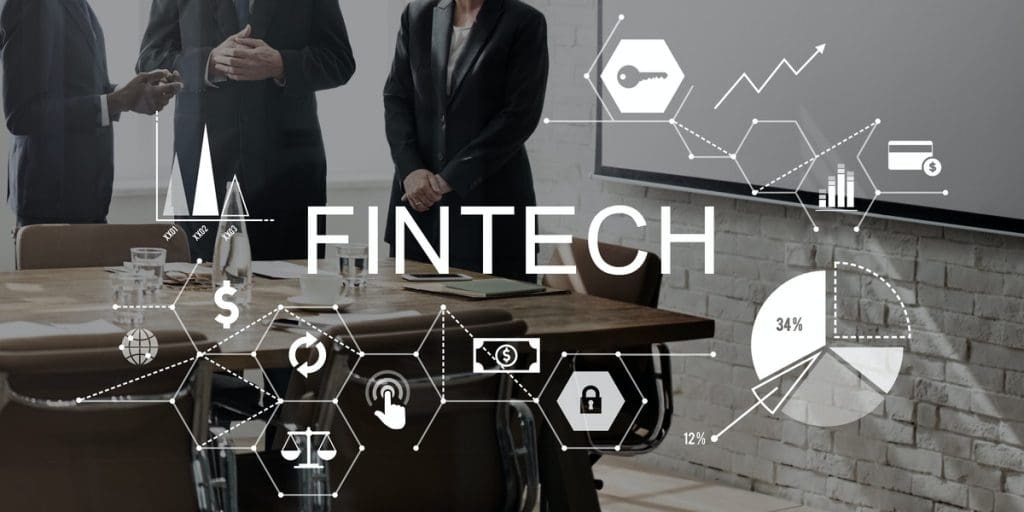 The constant improvement of technology is what Fintech helps drive the innovation of financial institutions. Since the advent of the internet, the industry's state of affairs started to become less burdensome, with data that can be accessed in one click. There are many instances of fintech around us that help us in our day-to-day lives without us noticing.
Many examples of fintech are e-commerce sites like Amazon and eBay, mobile payments like Paypal, and stock-trading apps like Fidelity.
Fintech in the Debt Industry
Fintech also helps everyone in the debt industry, from lenders to their clients. Here are some of the innovations that make consumers borrow money with ease, security, and comfort. 
Credit Cards
Credit cards are big in the debt industry, and most working Americans have them and use it regularly. It is a plastic or a metal card issued by a financial institution where users can make purchases of their choice as long as it does not exceed their assigned limit. Many financial and commerce companies accept payments from credit cards.
What makes these cards appealing is mainly because they're portable and accessible. You have a card you can bring anywhere with ease and is lighter and more secure than having to bring all of your cash around to spend for something. Payments are also easy as you can have your transactions done in a single swipe rather than minutes counting how much you need to give to merchants.
Online Loans
A big trend in the debt industry for the last decade has been the rising utilization of online loan opportunities. Most, if not all, of the big lenders, have online platforms where they can issue loans through the internet to ease their potential customers and expand their services to bring more people to transact with them. It also has the fastest way to get a loan, where you can get accepted in a matter of minutes.
With online loans, you don't have to go out to the lender to transact; you can go directly to the website of your bank or lending company you want to apply for. On that website, you can easily look at the qualifications and requirements to take a loan and how you can apply for it. It saves you more time than having to go to the lender's office.
Online Database
One of the best fintech that has been of great help to the debt industry and the financial and commerce industry is the use of online databases. It is where lenders keep their records and transactions and easily look for them when they need to. Once transactions are made, this information will be uploaded to their database and is immediately recorded.
Having an online database has several advantages over keeping records the traditional way. It is easy to record, especially when you transact online; it saves space since the information is directly sent as software, and it saves time because it has a way that lets you look for a particular record in just a few clicks.
The Advantages of Fintech in the Debt Industry
Fintech is synonymous with innovation, and so it has given us many advantages when we deal with our debts.
Convenient Transactions
Not everyone wants to line up in offices for hours to borrow money. With the rise of online loan services and improved customer services, people can now have a way of transacting while in the comfort of their own homes. They can contact their lender and sort out their businesses from where they are, saving time. 
Another convenience is that the application process can take only a few days or even a few minutes, and it is executed securely. This makes it helpful for borrowers to get the money to use for their needs.
Fintech Helps Cater to More People
Lenders can only serve a few people at a time. But with the use of online technology, potential customers can apply at any time without the need to go to physical offices. Different types of loans also emerge, which can help borrowers that would not have qualified for a typical loan a generation ago. Different variations are there to help this, such as fixed income loans, variable rate loans, and no credit check loans.
To Sum it Up
Fintech helps both lenders and borrowers deal with debt, and it will still keep being innovative to cater to everyone's needs for a better experience. Procedures in any debt-related transactions become faster, safer, more comfortable, and easier thanks to this advancing technology. 
Featured Photo by ROMAN ODINTSOV from Pexels