Anyone aware of the value of accessories will quickly realize that there are some accessories like jewelry that can make or break an outfit. There are a lot of different jewelry pieces that can play a big part in the totality of the outfit.
Contrasting Jewelry Colors That Make A Statement
While modern jewelry has its perks, most styles and designs seem to be on the drab and dull side. One thing that plays a huge part in the beauty and charm of antique rings and necklaces is the contrasting colors that these jewelry pieces can provide. A woman that is wearing all black or all white, for example, may have a necklace that serves as the only contrasting color. It is going to stand out. This is going to be the thing that draws attention to an outfit. It can become a dance or dirge in fashion when it comes to jewelry. If it is a formal affair, it is best to break out the expensive jewels because this is often the statement piece for the outfit. A beautiful garnet ring would be appropriate as it embodies high status.
The Earring & Necklace Combinations That Attract People To Your Face
A person that has a rather plain outfit can do their best to acquire earrings that can redirect attention. If you need an ear piercing done before getting those beautiful earrings that you want, they are relatively cheap and easy to come by. When you have earrings that stand out, this is going to be the thing that keeps the attention above your neckline. When you have clothing that accentuates your earrings and a matching necklace, you can change a plain outfit into stylish attire. What may have looked like an ordinary garment can become fashionable just because you took the time to add jewelry that set off your clothing in the right way. A simple clover necklace design may dress up your next outfit. 
A Bevy of Bracelets and Necklaces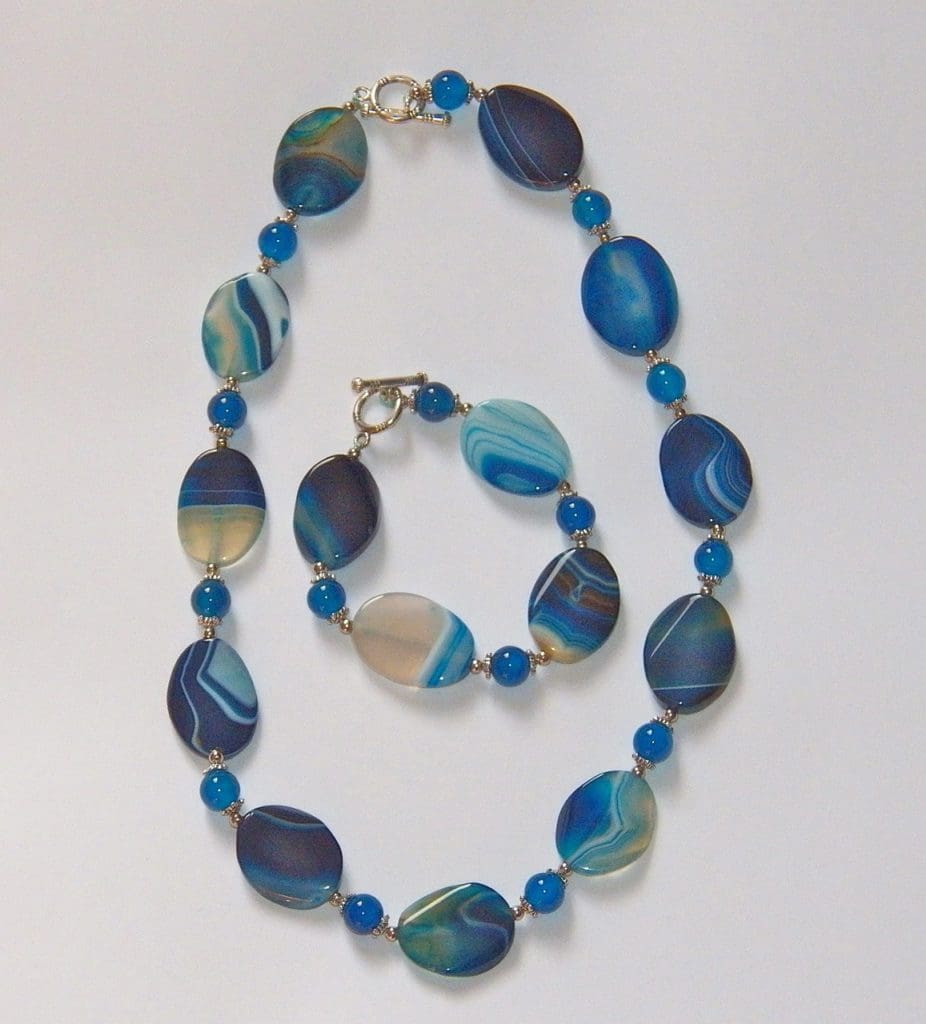 There are times when you may have an outfit that goes quite well with several bracelets and a single necklace that is very eye-catching. If you have jewelry that matches, this can make an outfit look great because it allows you to create a vibe without similar jewelry in multiple areas. People have more than one thing that will catch their eye. There may be bracelets on your arm that may be great with a quarter-length sleeve blouse that highlights these areas. You can also dress in a V-neck or off-the-shoulder dress that is low enough to spotlight your necklace in just the right way.
When you add these types of accessories to your outfit, this is going to make you look like you have taken the time to put a look together. If you take these jewelry pieces off, you may notice that your outfit seems less than appealing. It may still seem suitable for whatever outing you're going to, but it may appear to be a step down from the exciting look that you may have been able to create with eye-catching rings and necklaces.
Jewelry Fails
Sometimes your desire to make an outfit come alive can become something that fails when you use too much jewelry. A single ring, for example, is regal. Wearing a ring on every finger, however, might be a bit gaudy. People that have access to a pearl necklace or a strikingly colorful necklace that has a jewel in the center will be embraced by onlookers that are looking at this interesting choice of jewelry.
People that are wearing multiple necklaces that do not accentuate their outfit, on the other hand, may find themselves getting stares of disbelief. This goes to show that jewelry has to be worn properly in order to get the desired reaction. 
Featured Image by Maatkare from Pixabay