Owning a rental property is a great investment, especially for the future when retired and in need of a steady source of income. However, the rental business is not as simple as purchasing a property, getting a tenant, and happily collecting the rent dollars the way many first-time landlords may think.  Property management services can ensure a stress-free rental process.
Property rental is a serious business that requires dedicated involvement and understanding of the relevant regulatory standards in an intricate process that may overwhelm an individual landlord with no prior experience. Here is why you should hire a property manager to handle your rental when faced with this daunting task and unsure how to proceed.
Finding tenants
Having a great property in a wonderful location alone will not guarantee that tenants will come flocking in for your rental. The right potential tenants need to know your property exists in the first place before they can engage you or even seek to view it. A property manager with the right skills and connections will know how to market your rental to the right audience in the shortest time possible to minimize vacancy duration.
Evernest, Corvias, Capital Homes, and other well-known rental agencies operating in Tulsa have built a reputation for reliability in the real estate market that attracts premium tenants. Using such an agency to handle your rental property eases the burden of finding and screening potential tenants and gives you peace of mind. A property manager also ensures the right process is followed while preparing leases and that all regulatory requirements are met.
Tenant screening and lease processing
Screening tenants is an integral and vital process for a successful rental business that ensures a landlord gets a credible and paying customer. Unless you have been in the real estate business for long, you may not know how to conduct a screening exercise correctly. However, professional property managers or agencies have defined systems that screen potential tenants to verify credit and rental history, employment, income, and run background checks.
After processing the applications and screening, the next stage involves lease preparation. This stage in the process has legal and administrative requirements best handled by experts with knowledge in real estate matters. The property manager will prepare a legal lease document, have it properly signed, collect the necessary security deposits, and follow up on subsequent lease renewals on behalf of the landlord.
Managing rent and lease enforcement
Managing property rent requires a great deal of discipline and commitment to avoid making losses and falling back on mortgage installments if any. The monthly rent is not 100% income for the landlord's sole use but also covers recurring utilities, taxes, fees, and routine maintenance costs. The property manager will ensure efficient rent collection and proper distribution to cover all costs before depositing your net income dutifully.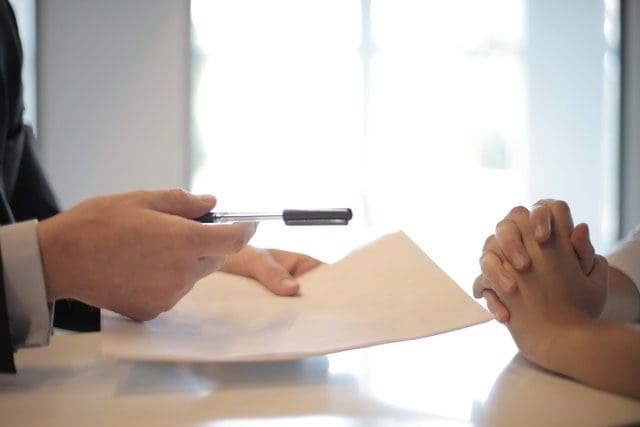 Enforcing lease terms can be a challenge for an individual property owner when facing a difficult tenant. Instead of looking for legal help or law enforcement agencies to deal with breached terms, it is easier to hand over responsibility to the property management service that has established systems for such issues. They understand how to enforce penalties and actions, including evictions within the confines of the law when lease terms are breached. If you're experienced in managing rental properties, you can also choose to use the best short term rental management software to make the overall operations smoother.
Property maintenance
The rental will constantly require routine maintenance to keep it in good condition and sustain property value. The property management services have a standard maintenance procedure that ensures constant inspections and preemptive repairs. Property agents understand civic ordinances and will schedule routine and seasonal services to maintain habitable standards.
An important advantage of having a property agent is the stress-free handling of emergency repairs that pop up at worst times. A property agency has technical staff on standby, ready to respond to rental emergencies at short notice and any time in the middle of the night or even a winter blizzard. This prompt and guaranteed response saves the landlord from the stress of attending to the emergency or having to coordinate calls between the service providers and the tenant.
Shorter vacancies and income stability
Long vacancies are bad business in real estate enterprises as they are costly and can ruin an otherwise great investment. Engaging a property management service ensures that your rental has shorter vacancy periods and attracts long-term tenants for stability and enhanced ROI. A professional property manager knows the right cosmetic improvements that enhance curb appeal and can set an optimal rent rate responsive to market trends for faster occupancy and longer stays.
Hiring a property management service saves you the stress of handling emergencies at inappropriate times, dealing with difficult tenants, complicated tax and legal matters, and managing your rent income. You get more freedom to pursue other investment opportunities and interests that promote self-growth. The agency or property manager provides ongoing support to improve your rental and increase property value.
Featured Photo by Ivan Samkov: https://www.pexels.com