Your baby will spend a lot of time in their crib during the first years of their life. Therefore, you should ensure that it is as safe and comfortable as possible. But with many options in the market today, choosing a perfect one can seem like a daunting task. However, don't worry, as we are here to help. Whether you are expecting a baby or you want to upgrade your baby's crib, here are some tips to help you choose the perfect crib. 
Decide on the Crib You Want
Different types of cribs are available today. So it will depend on your budget, needs, and the space you have. You can opt for the standard crib size that offers enough room for your baby's growth. It can host your child up until he/she is 1½ to 2 years old. However, it takes a lot of space and won't suit a compact bedroom.
There are also convertible baby cribs that adapt to your child's needs. You can convert them into toddler beds, day beds, or full beds, depending on the size you have. They are a long-term solution as you wouldn't hunt for another crib for quite some time. However, they are sold at a higher price, and you'll have to buy extra parts like conversion kits and toddler rail so that you can convert them.
Additionally, one can consider a mini crib, which is a smaller version of a convertible baby crib, only that it occupies less space. In most cases, they feature several mattress height settings that allow you to adjust the height accordingly. You can convert them into a twin-size bed or a mini-bed. If you want an inexpensive convertible crib that takes less space, considers a mini crib. However, because they're small, your baby might outgrow it fast.
Other types you can consider include folding cribs, multi-functional cribs, and round cribs.
Make Sure That It Meets the Safety Standards
 The crib should meet the minimum safety requirements. It's, therefore, wise that you know the latest safety standards before buying one. For instance, cribs that have a drop are no longer regarded as safe. 
 But we should mention that bumpers don't necessarily make kids safe. Plus, older children can use them to climb out of their cribs.
 Also, shake the model to ensure that it is sturdy and doesn't wobble. If it does, the parts might have been assembled wrongly. Lastly, look if there are any nails or screws sticking out and confirm that the paint isn't peeling.
Consider the Crib's Height
Baby cribs do not vary so much in height. But, it's still wise to decide whether you want a tall or short crib. To help you choose, think about how much you want your baby in and out of the crib. Short cribs sit closer to the floor, while some versions also come with a scooped footboard that allows you to pick up and put in your baby easily.
Mattress Adjustability
Most cribs come with a height setting of two or four. This is basically how high you can raise the mattress and lower it into the crib. It's essential that you consider this since once your baby starts moving, you'll need to set the mattress at a low height to prevent them from falling. Use the highest mattress setting for a newborn but once he or she starts getting older, adjust to a low height.
Ease of Assembly
Check assembly instructions before buying. Choose a crib that is easy to assemble.  A crib with a complicated assembly process will waste your time. Plus, you might not be able to assemble it correctly, which can be a safety risk to your child. However, if you really like the crib, you can consider hiring assembly services from retailers that offer them.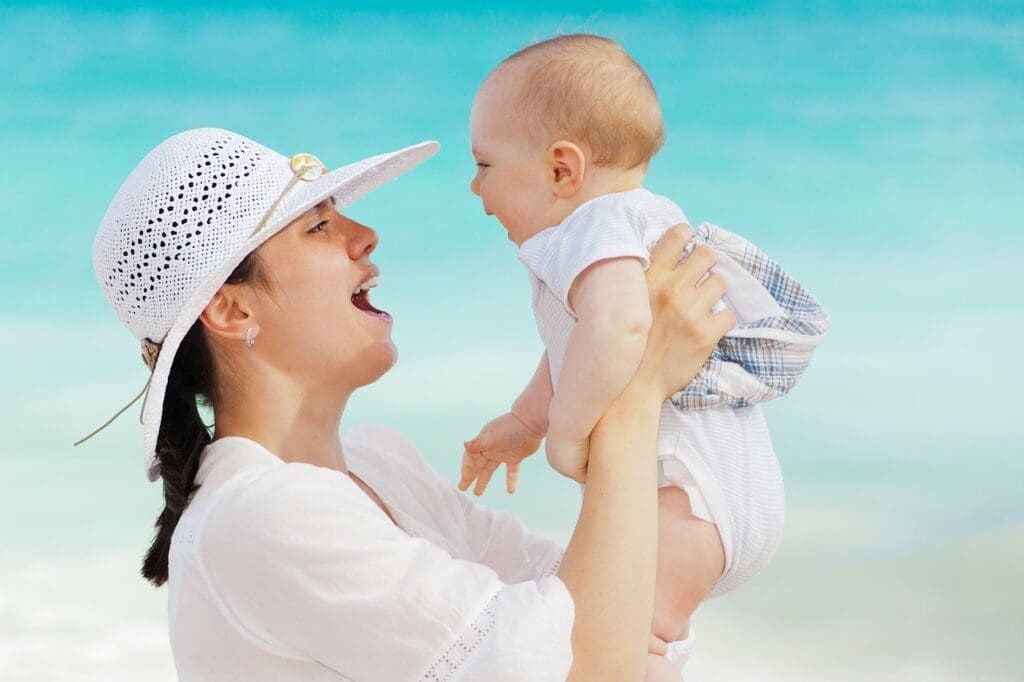 Other things to consider: 
Make sure that the slats aren't more than 2-3/8 inches apart to avoid your baby's arms or legs sticking in the gap.

Opt for a crib with not more than 1/16 of an inch height of the corner posts

Get a well-fitting mattress and soft mattress sheets.
Featured Image by KM Stelter from Pixabay