No outfit is complete without well-fitted lingerie. The right underwear is the backbone of your dress. Underwear can make or break your look. Just like a visible panty line is a complete fashion disaster, seamless shapewear can give your booty the perfect makeover.  
But with several types of underwear available in the market, it can be confusing to decide what types of panties should be worn with different outfits. However, getting the right underwear is the first step to laying a strong foundation for your outfits. You can find a variety of underwear options at great retailers like Knix. 
Here's a guide that will help you choose the right kind of underwear that can blend seamlessly with different outfits.  
Seamless Panties 
Seamless panties come in several delicate fabrics like cotton, satin, and silk. These panties don't have a thick border and can be work with body-fitted bodycon, jeans, and outfits made of delicate materials. Seamless full body shapewear is ideal for wearing with workwear. Wearing seamless, high cut panties for work doesn't only prevent the panty line from showing but also prevents the possibility of the butt-cleavage malfunction.  
Boy Shorts 
High waisted boy shorts are perfect for fitted dresses, and their tight fit can make you look slimmer. For long body cons or midis, choose long length boy shorts so that you can avoid the line that's often found in short length boy shorts. Nude colored boy shorts are great for light-colored and sheer dresses since they provide full coverage, are seamless, and the nude colors blend perfectly with sheer and light-colored clothing. 
French-Cut Panties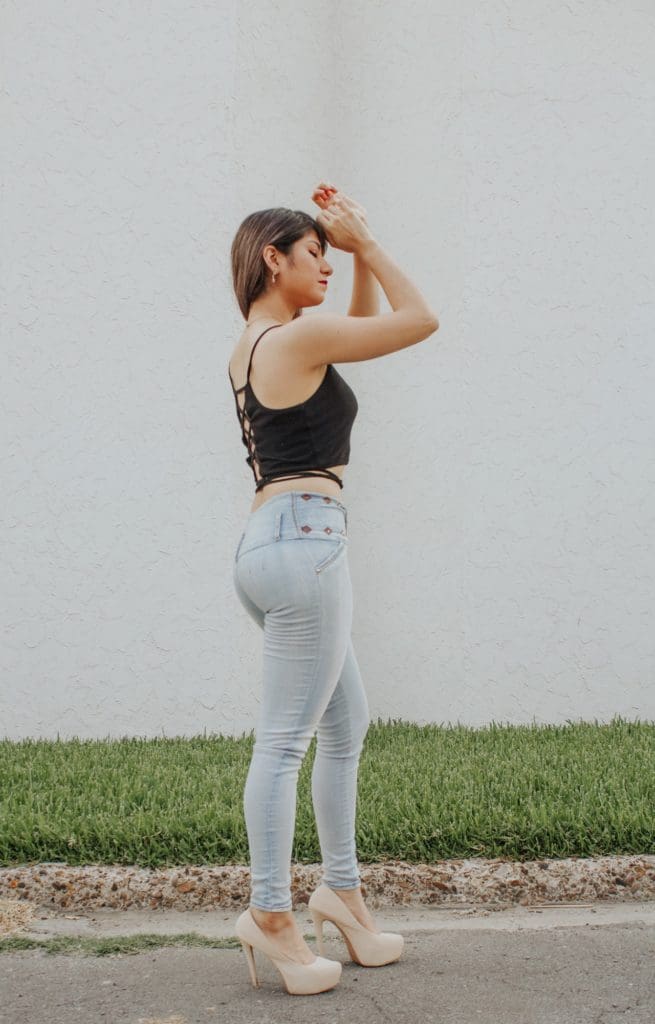 Seamless, cotton French cut panties are comfortable and ideal for daily wear. They are ideal for wearing tight skinny jeans since the high-cut leg holes allow you to stretch your legs comfortably. Seamless French cut panties will help you avoid visible panty lines. French cut panties made from materials like cotton and bamboo are breathable, eco-friendly, and comfortable. They also provide good coverage, ideal for teaming up with workwear.  
Hipster Panties 
Hipster panties are breathable panties that enhance air circulation, thus, preventing vaginal infections. Hipster panties can be worn during periods as they provide a considerable base for your pads to avoid leakage. Hipster panties are body hugging with bikini-style leg holes, thus providing comfort and full coverage.  
This style of underwear is versatile and can be worn with any outfit.  
Thongs 
High cut thongs are ideal for pairing with tight-fitted shorts since there will be no visible panty line, and the panty will not be longer than your clothes. Thongs are a popular choice with women since you don't have to worry about the panty line. They can be worn with form-fitting clothes, tights, and leggings.  Click here for an awesome selection of seamless thong panties. 
G-String
G-strings are similar to thongs – they just don't have a waistband and have a very thin panty line. The g-string is an essential piece of underwear that should be in every woman's wardrobe. They provide just enough coverage and make sure there are no panty lines visible under form-fitting clothes.  
Briefs 
Briefs provide ample coverage on the front as well as the back. High-waisted briefs that rest on your belly button can work as shapers and provide shape to your waist and cinch in your lower belly. Normal briefs rest below your belly button. Briefs are the most comfortable underwear and are popular for daily wear. They're most commonly found in comfortable fabrics like cotton and microfiber.  
If you're looking for a brief that can also function as shapewear, choose control briefs. Control briefs come in different sizes and can rest as high as your breasts to provide a smooth silhouette, perfect for shaping the abdomen. Control briefs go seamlessly with form-fitting clothes.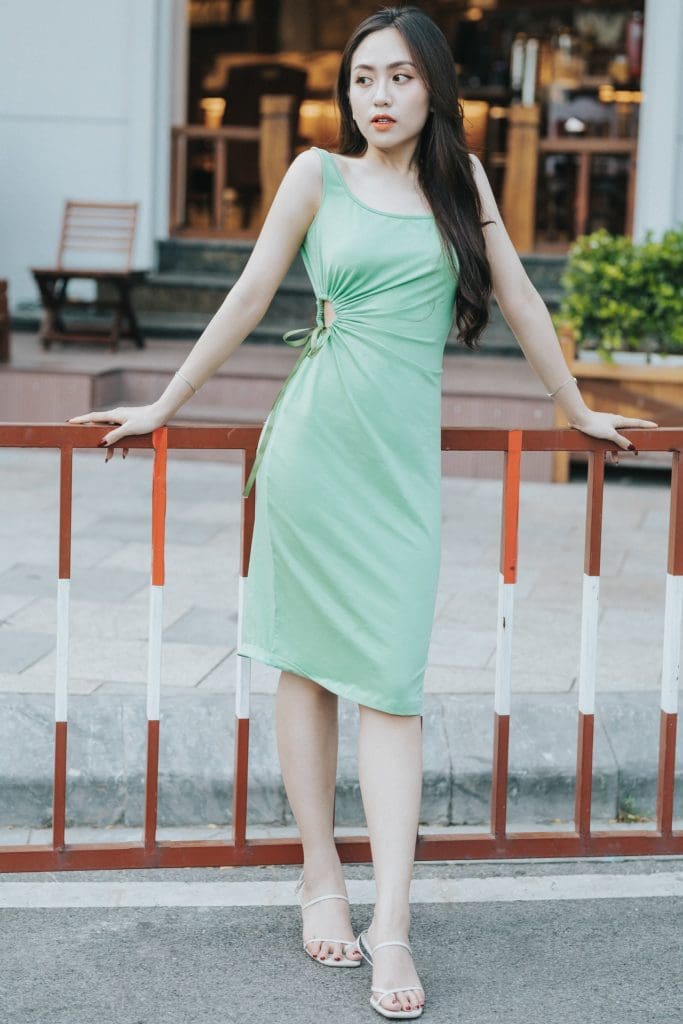 Considerations in Choosing Underwear
When choosing the perfect underwear for any occasion, it's best to consider the following:
Size

: Ensure that you get your measurements done right. This is especially helpful when buying underwear online as size may vary according to the maker. Know your waist and hip sizes. It's also helpful to get help from someone while you're taking your measurements.

Occasion:

 Before picking underwear, it's just logical to consider where you'll wear them and what activities you'll be doing. Working out and attending a corporate event are very different activities that require different outfits and, most probably, different underwear.

Shape:

 The different kinds and shapes of underwear have been discussed here as they're helpful when deciding which shape would best fit the occasion or activity you have in mind. While classic briefs and hipsters are great for daily wear, thongs and G-strings can be considered when you're doing or wearing something sexy.

Material:

 This may also depend on the occasion. For daily wear, cotton and cotton blend undies work best. For sports and shapewear, spandex variations are preferred. If you're thinking sexy, then lace, satin, or viscose will be excellent choices.

Color:

 While this consideration tends to be easily overlooked, using color coordinating lingerie comes with a feel-good factor. It can easily boost your self-confidence and make you feel pampered.
Tips for Buying the Right Underwear 
Once you know what type of underwear works well with your outfit, buying the right underwear will be an easy task. However, to make sure that your underwear buying process is smooth, here are a few tips you can follow. 
Make sure that the underwear you buy suits your body type and skin tone. Choose a panty that will blend seamlessly with your outfit.  

Brands differ in sizes, e.g., one brand's medium size may not be the same medium for another. Therefore, it's important to check the labels and read the measurements in inches (or centimeters). This will give you an idea of the exact size you're looking for. 

Avoid buying tight underwear as that can interfere with your blood circulation and air circulation, and create several health issues like bacterial infections.

Cotton is the best fabric if you're looking for comfortable, breathable, and easy to maintain underwear. Cotton can be hand washed frequently, and the material feels comfortable on the skin.  

While wearing underwear, if you feel the need to constantly pull it up, it means you need a smaller size. Whereas, if the panty curls up around the waist, go up a size. Make sure to choose a pair that fits you just right. 

Invest in underwear that's made of high-quality fabric, fits well, and has fine detailing like lace. Wearing beautiful lingerie can make you feel confident and beautiful inside out.  
Conclusion 
Panties are an essential part of a woman's wardrobe. From buying the right underwear to go with your form-fitting dress or choosing a pair that will keep away the leakage during your periods, finding the right underwear can help you simplify your life.  
While buying underwear, it's important to know what would work with any outfit. Just like a pair of long boy shorts are great for a midi dress, it can be disastrous when paired with a short dress. For everyday wear, opt for panties like French-cut panties or briefs that provide coverage and are comfortable to wear. Cotton is a breathable, light-weight fabric ideal for daily wear. 
When buying underwear, make sure you buy something that fits you well and can blend with the outfit you plan to wear it with. Finally, make sure that you buy high-quality underwear from a reputable brand. This will make sure that the foundation for your wardrobe is well set.  
Featured Photo by Анна Хазова from Pexels